Repair key components of power plant with 3D printing
Italian renewable energy company Enel Green Power uses 3D printing technology for its geothermal power plant to repair key parts with 3D printing. The Santa Barbara Metallurgical Laboratory in Caville, Italy, used a 3D printer to repair key components of one of its nuclear power plants and set about optimizing its geothermal power plant.
Enel Green Power wants to repair the parts that will eventually be repaired by the landfill because they cannot be repaired using traditional forging techniques.
Enel is considering the environmental impact of power plants in order to improve the sustainability, functionality and operating efficiency of its geothermal power plants.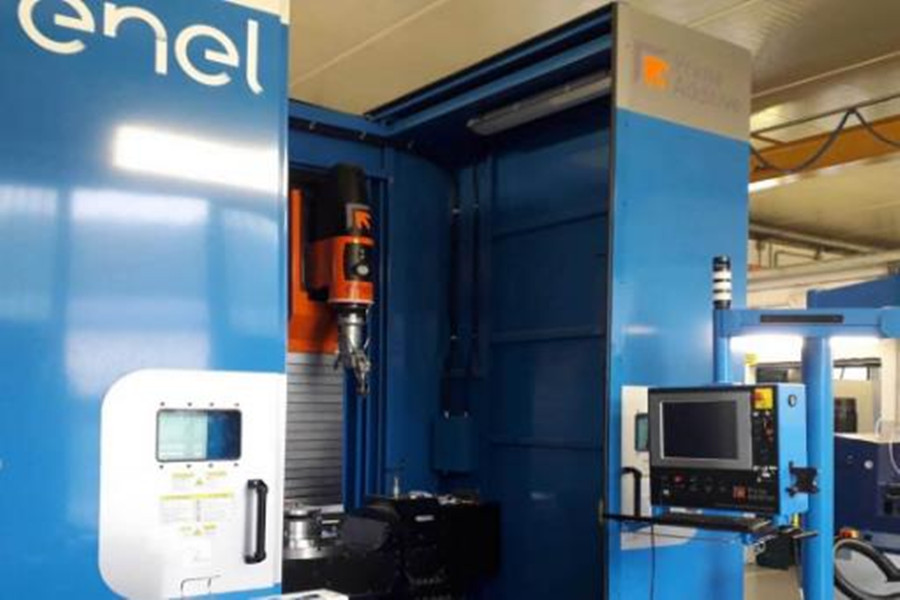 The idea of using 3D printing to repair the basic components of the Enel geothermal power plant was generated by a round table composed of technicians and experts from the geothermal, thermal and hydropower departments.
Enel's Santa Barbara Metallurgical Laboratory has a Direct Energy Deposition (ED) 3D printer, and the team is trying to use the printer to replicate and repair various metal parts.
The field where the printer is located also has a metallurgical laboratory, which provides a huge added value. The additive manufacturing process can be monitored and checked almost in real time on the mechanical, chemical, and metallurgical properties of the manufactured items.
Repair key parts with 3D printing
In the test phase of the project, the impeller of a centrifugal compressor in a geothermal plant was repaired using a DED 3D printer. The impeller extracts non-condensable gas from the steam at the end of the steam turbine expansion process, helping to protect the turbine blades from wear.
The Enel team purchased a powdered material to make the impeller, a special stainless steel called 17-4 PH, and began to repair the impeller layer by layer using a 3D printer. The success of this project marked the "first historic repair of worn parts" for a geothermal power plant.
In the past, worn-out impellers were only replaced with new ones and were finally abandoned in the landfill. However, repairing them with 3D printing can save the company some labor, which is 70,000 people every year.
After a year of work, the 3D printing process can be used to repair the impeller for the first time. It not only allows the impeller to live a second time, but also saves money while respecting the environment, because the cycle rate reaches 100%.
Combine with 3D printing to increase the degree of circulation
Circularity refers to an economic system with the goal of eliminating waste and continuous use of resources, and the role of 3D printing in achieving this goal is getting more and more attention.
Companies that use 3D printing technology and processes to improve the cyclicality of their manufacturing activities include Groupe Renault, which is creating a facility fully dedicated to sustainable car production by recycling and refitting 3D printed vehicles.
Ford and Hewlett-Packard's 3D printer OEMs also hope to improve their sustainability capabilities, and they cooperate to recycle 3D printing waste for final use in auto parts processing. This is considered to be the industry's first, and the two companies are converting recycled 3D printing materials into injection-molded fuel clamps for Ford's ultra-heavy F-250.
Elsewhere, the Dutch Ministry of Infrastructure Rijkswaterstaat has selected 10 participants for the SBIR project, which aims to bring the circular viaduct to the market faster through technologies such as automated 3D printing. The Ministry of Transportation is seeking alternative viaduct innovations to reduce the environmental impact during the life of the viaduct.
Link to this article:Repair key components of power plant with 3D printing
Reprint Statement: If there are no special instructions, all articles on this site are original. Please indicate the source for reprinting:https://www.cncmachiningptj.com/,thanks!
---
Sheet metal, beryllium, carbon steel, magnesium, 3D printing, precision CNC machining services for heavy equipment, construction, agriculture and hydraulic industries. Suitable for plastics and rare alloys machining. It can turn parts up to 15.7 inches in diameter. Processes include swiss machining,broaching, turning, milling, boring and threading. It also provides metal polishing, painting, surface grinding and shaft straightening services. The production range(include aluminum die casting and zinc die casting) is up to 50,000 pieces. Suitable for screw, coupling, bearing, pump, gearbox housing, drum dryer and rotary feed valve applications.PTJ will strategize with you to provide the most cost-effective services to help you reach your target,Welcome to Contact us ( sales@pintejin.com ) directly for your new project.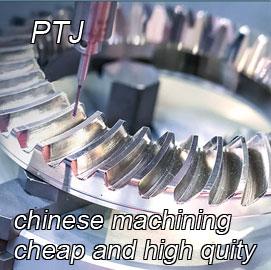 Our Services

Case Studies

Material List

Parts Gallery