3D printing plays an indispensable role in industrial manufacturing
3D printing will soon become a game changer in manufacturing. Blake Teipel, CEO and co-founder of Essentium, explained why.
Until now, manufacturers have been immersed in being familiar with the technology and using it to create prototypes rather than final products. But this is changing. It is only a matter of time before 3D printing transitions from prototyping to manufacturing on site.
Innovation in the entire 3D printing field has promoted this shift. First of all, the most prominent is the rise of metals. In the past seven years, we have seen the arrival of 3D printed metals for basic products. In fact, it is now possible to use traditional methods to assemble parts on industrial 3D printers at the same time, and to manufacture hundreds of aerospace parts at the same time, which left a deep impression on people.
Another major leap in 3D printing is the rise of biomedical and healthcare applications. Today, almost all hearing aids in the world have 3D printed components. The emergence of 3D printed orthodontics has had a profound impact on the dental market. These custom-made orthodontic appliances are more comfortable and more beautiful than traditional orthodontic appliances. They have been 3D printed by thousands of people and have significantly reduced the cost of orthodontics.
The combination of generative design software and the gradual improvement of 3D printing technology has created an unprecedented next-generation tool for designers.
We have also seen the amazing development of polymers. In the past, polymers were only used to design prototypes. However, in recent years, polymers have been increasingly used in factory environments.
For example, Essentium recently launched an antistatic filament series, which can be made into various colors to meet the demanding requirements of aerospace manufacturers. Using these materials, 3D printing can now use dust caps, panel caps, corner protectors, collision caps, and packaging inserts when manufacturing spacecraft.
After years of stagnant productivity, many manufacturers are using 3D printing for mass production to increase flexibility and speed up production time, thereby bringing true innovation.
However, there is currently a common myth that 3D printing can create any part designed for traditional manufacturing processes. However, as with all other manufacturing processes, the key to the successful adoption and deployment of this technology is to design specifically for the 3D printing process. Engineering designers will need to adopt new design principles to optimize the function of parts while reducing materials, time and costs.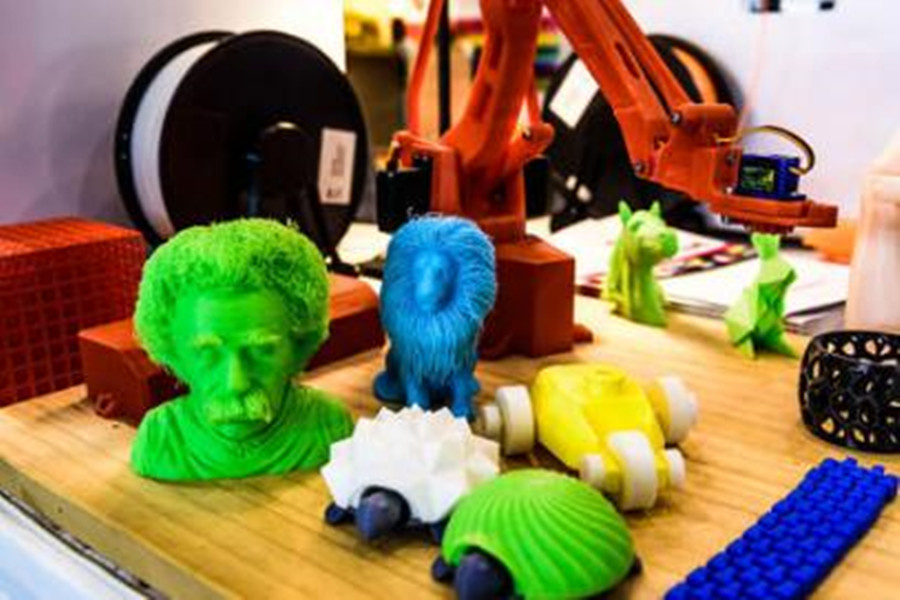 There are already many design techniques and technologies for additive manufacturing on the Internet, such as FFF, SLS and SLA techniques. However, these design techniques are not always suitable for high-speed extrusion (a unique process) filament printing.
Here are some design tips that will be especially helpful for HSE design to achieve faster printing times without sacrificing quality or repeatability.
Corner refers to the behavior of the tool head when it goes around a corner or changes direction in the XY plane. In the design, the goal is to strategically adjust the corners to maintain the maximum speed of the cutter head. When designing parts for HSE printing, adding rounded corners does not increase time or money.
The rule of thumb is to make the fillet radius greater than or equal to 5mm, and use high-resolution STL files in the design process. This allows the cutter head to move quickly while maintaining geometric accuracy.
The key to optimizing stroke motion is to minimize the number of islands (the cross-sectional area of unconnected parts). This reduces the number of moves to ensure a more consistent extrusion speed, which improves quality, speeds up printing, and helps avoid defects such as stringing and blistering.
Manufacturers can save a lot of time by reducing the number of trips. For example, after optimization, the printing speed of typical lamps has increased by 24%.
When designing thin walls, engineers should consider designing with multiple extrusion widths or nozzle diameters to be used.
For example, on the Essentium HSE 3D printing platform, 0.4mm nozzles and 0.8mm nozzles are usually used, which means that our tool path width will be the same, that is, 0.4 or 0.8mm. Avoid uneven extrusion to ensure the best quality and best strength of the part wall. The time-saving payoff is also considerable. On the latest chip trays printed with this technology, the printing speed is reduced by 17%.
By adopting these three technologies, engineering designers will undoubtedly ensure that manufacturers can increase the speed and performance of parts. And, more importantly, being designed for high-speed extrusion means that manufacturers will spend less time honing the 3D production process and can quickly realize the true value of industrial-scale 3D printing.
Link to this article:3D printing plays an indispensable role in industrial manufacturing
Reprint Statement: If there are no special instructions, all articles on this site are original. Please indicate the source for reprinting:https://www.cncmachiningptj.com/,thanks!
---
Sheet metal, beryllium, carbon steel, magnesium, 3D printing, precision CNC machining services for heavy equipment, construction, agriculture and hydraulic industries. Suitable for plastics and rare alloys machining. It can turn parts up to 15.7 inches in diameter. Processes include swiss machining,broaching, turning, milling, boring and threading. It also provides metal polishing, painting, surface grinding and shaft straightening services. The production range(include aluminum die casting and zinc die casting) is up to 50,000 pieces. Suitable for screw, coupling, bearing, pump, gearbox housing, drum dryer and rotary feed valve applications.PTJ will strategize with you to provide the most cost-effective services to help you reach your target,Welcome to Contact us ( sales@pintejin.com ) directly for your new project.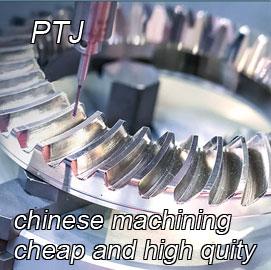 Our Services

Case Studies

Material List

Parts Gallery