Colorful and sustainable 3D printing solutions are here
Researchers at the Pacific Northwest National Laboratory (PNNL) have developed seaweed-based inks and materials for the development of colorful 2D and 3D shapes and models.
This innovation is called ArtSea inks and materials. This set of inks is a futuristic upgraded version of last year's eight packs of Crayola crayons-it was developed using seaweed solution and added with pigments to make it shiny. ArtSea inks and materials do not require high temperatures or unsustainable fossil fuel-rich plastic materials to produce non-toxic, durable structures.
From bioassays to art and education...and more
The roots of ArtSea inks and materials begin with biological detection—especially the rapid detection and characterization of biological threats—combining the advantages of 3D printing, material design, tissue engineering, and host response.
We match this expertise with the concept of 3D printing, so we can develop a new type of 3D printed human tissue array to study how harmful microbial pathogens affect tissues, said the researcher Anne Arnold, who led the development. ArtSea inks and materials. An example of this pathogen is Bacillus anthracis, which is the pathogen of anthrax and influenza.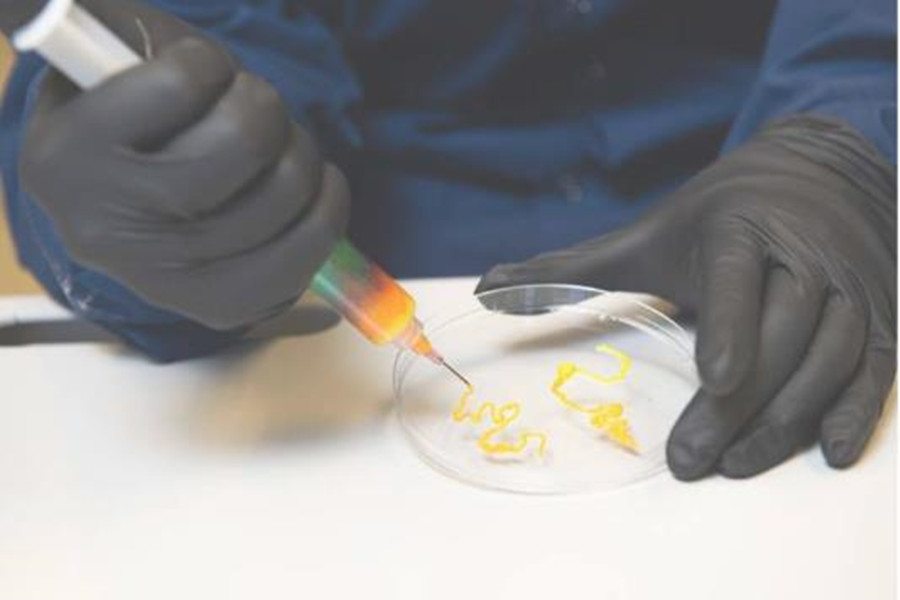 In addition to biological testing, the team quickly discovered that ArtSea inks and materials can be used for a wider range of purposes, such as creating art, providing models for scientific, technical, engineering, and mathematical use, or developing 3D printed medical models.
Sara Hunt, commercialization manager at PNNL, said that we found it to be a very versatile innovation that goes beyond biological testing. This technology can be extended to larger medical companies, schools, and even "DIYers" who like to create themselves.
ArtSea Ink and Materials was developed using PNNL's internal funding program to promote innovation and creativity. After the research results were published in the ACS Omega magazine, a feature report was recently published in Nature.
Alginate and Mica-Secret Sauce
ArtSea inks and materials are called "biological inks" because they are made of alginate, a low-cost, widely used and non-toxic sodium salt derived from brown seaweed. The material does not require excessive heating to form a stable gel.
To make bio-inks, scientists inject pigments called mica colorants into algae extracts-giving them bright colors.
The algae/mica combination is dissolved in water and then mixed with calcium chloride solution. The positively charged calcium ions fuse with the negatively charged parts of various polymer chains to form a "glue" with adjustable viscosity, which provides a balance of stiffness and processability to form a stable 3D structure.
The solution is then squeezed out of a syringe-like applicator to form colorful, detailed 2D and 3D structures. It eliminates the need for complex software or hardware maintenance for 3D printers.
Bio-inks can also be formulated into any color, including metallic and pearlescent colors, as well as luminous inks. ArtSea inks and materials can be used to create representations of biological materials and models, as well as to integrate mammalian and bacterial cells into biological inks. For example, the results can provide the structure of a lantern that illuminates the abdomen area of a firefly to study the internal workings of the species, or to depict different areas of the human brain for use in anatomy courses in high school science classes.
Link to this article: Colorful and sustainable 3D printing solutions are here
Reprint Statement: If there are no special instructions, all articles on this site are original. Please indicate the source for reprinting:https://www.cncmachiningptj.com/,thanks!
---
PTJ® provides a full range of Custom Precision cnc machining china services.ISO 9001:2015 &AS-9100 certified. 3, 4 and 5-axis rapid precision CNC machining services including milling, sheet metal to customer specifications,Capable of metal & plastic machined parts with +/-0.005 mm tolerance.Secondary services include CNC and conventional grinding, laser cutting,drilling,die casting,sheet metal and stamping.Providing prototypes, full production runs, technical support and full inspection.Serves the automotive, aerospace, mold&fixture,led lighting,medical,bicycle, and consumer electronics industries. On-time delivery.Tell us a little about your project's budget and expected delivery time. We will strategize with you to provide the most cost-effective services to help you reach your target,Welcome to Contact us (

sales@pintejin.com

) directly for your new project.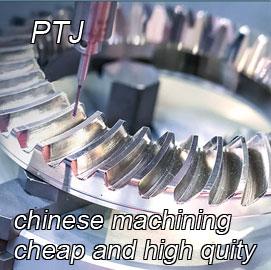 Our Services

Case Studies

Material List

Parts Gallery