3D printed micro gas sensors are here
Scientists from Trinity and AMBER, the SFI Advanced Materials and Bioengineering Research Center, have discovered a way to use new materials and high-resolution 3D printing to make miniature color-changing gas sensors.
Sensors-responsive, printed, micro-optical structures-can be monitored in real time and used to detect solvent vapor in the air. These sensors have great potential and can be used in home networking, low-cost devices, or integrated into wearable devices used to monitor human health.
Most people spend most of their lives in their homes, cars, or work environments, so, for example, the ability to cheaply and accurately monitor pollutant levels may change the rules of the game in the environment of health and well-being.
This work was led by Larisa Florea, Assistant Professor and AMBER Principal Investigator at Trinity College of Chemistry and Professor Louise Bradley of Trinity College of Physics, and was conducted at Trinity Adaptive Nanostructure Research Center CRANN and Nano Devices. An industrial collaborator and leader in the field of gas sensing, Dr. Radislav Potyrailo from GE Research in Niskayuna, New York has also been involved.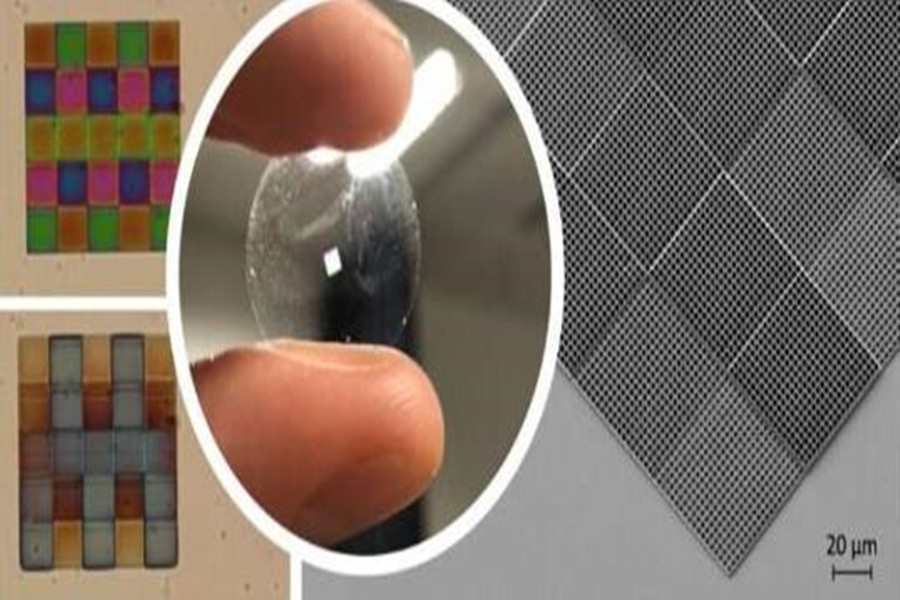 The team's results have just been published as part of a special issue that showcases the work of Professor Florea as an emerging researcher in the journal C of Materials Chemistry.
The lead author of the journal article, Dr. Colm Delaney from AMBER Trinity School of Chemistry and researcher, said: More than 300 years ago, Robert Hooker first studied the bright colors on the wings of peacocks. It was only a few centuries later that scientists discovered that this effervescent color is not caused by traditional pigments, but by the interaction of light with tiny objects on feathers, which are only a few millionths of a meter in size.
We use this biological design from magpies to chameleons to make some very exciting materials. We achieve this goal by using a technology called direct laser writing (DLW), which allows us to focus the laser into a very small point and then use it from the soft polymer we developed in the laboratory In the manufacture of three-dimensional microstructures.
The project's collaborator, Professor of Photonics at Trinity University Louise Bradley (Louise Bradley) added: Our research between the two groups focused on the design and modeling of these tiny structures in stimulus-responsive materials. And manufacturing. Jing Qian, an excellent doctoral student in my laboratory, spent a lot of time developing designs and predicting the response of different structures. We can react to light, heat and humidity to create vivid, invisible responses and camouflage that can truly reproduce the natural world. Ability system. Freckles can be used to tell us a lot of information about their environmental chemistry.
Why are miniature color sensors useful? Although traditional physical sensors support the connected living market, the available low-cost and adaptable chemical sensing platforms are lagging behind.
Photonic sensors have made considerable progress in producing accurate and powerful alternatives with the lowest power consumption, low operating costs, and high sensitivity. This is an area where Dr. Potyrailo and GE Research have been committed to commercialization for many years.
Professor Larisa Florea from Trinity College of Chemistry and AMBER said: We have created responsive, printed microscopic optical structures that can be monitored in real time and used to detect gases. The ability to print such optically responsive materials has great potential to incorporate them into connected low-cost sensing household devices, or wearable devices for monitoring analytes.
We spend most of our time at home, in a car or in a work environment. The model indicates that the concentration of pollutants may be 5-100 times the outdoor concentration. When we consider the health of the world, this is an unforgettable idea. The organization recommends that 90% of the world's population live in areas that exceed acceptable air standards. These pollutants are affected by ambient air, chemicals, fragrance, food quality and human activities, and have a profound impact on our health.
So far, indoor gas sensors have almost only focused on leak, smoke and carbon dioxide detection. Even iterative progress, including real-time detection of relative humidity, oxygen levels, carbon dioxide, volatile organic carbon (VOC), and ammonia methods can play a huge role in the development of household environmental monitoring ecosystems. This ensures that health and well-being monitoring becomes the core of future home building and automation.
Link to this article: 3D printed micro gas sensors are here
Reprint Statement: If there are no special instructions, all articles on this site are original. Please indicate the source for reprinting:https://www.cncmachiningptj.com/,thanks!
---
PTJ® provides a full range of Custom Precision cnc machining china services.ISO 9001:2015 &AS-9100 certified. 3, 4 and 5-axis rapid precision CNC machining services including milling, sheet metal to customer specifications,Capable of metal & plastic machined parts with +/-0.005 mm tolerance.Secondary services include CNC and conventional grinding, laser cutting,drilling,die casting,sheet metal and stamping.Providing prototypes, full production runs, technical support and full inspection.Serves the automotive, aerospace, mold&fixture,led lighting,medical,bicycle, and consumer electronics industries. On-time delivery.Tell us a little about your project's budget and expected delivery time. We will strategize with you to provide the most cost-effective services to help you reach your target,Welcome to Contact us (

sales@pintejin.com

) directly for your new project.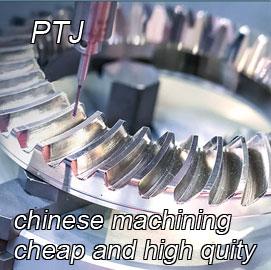 Our Services

Case Studies

Material List

Parts Gallery