New research uses plastic 3D printed sensor housing
Sensors in individualized forms are interesting for tasks in automation technology because they can be used flexibly for various applications. Inductive proximity sensors use a cylindrical metal housing, in which coils, circuit boards and plugs are installed in a fixed configuration-standard components with a fixed geometry.
In automation technology, inductive proximity sensors are widely used for non-contact detection of metal objects. In industrial applications, they can not only record the proximity of a component, but also the distance at which it is located.
However, due to the shape of the housing, inductive proximity sensors for integration in specific environments have not been developed until now, such as robotic arm grippers.
Shell of any shape
So a question arises: Why not print the sensor housing in plastic so that it can be made into any shape? This is what a research team in the Additive Production Center of the Fraunhofer Institute for Manufacturing Engineering and Automation IPA has achieved now. The team is supported by colleagues from plastic processing machinery manufacturer ARBURG GmbH & Co. KG and sensor and automation specialist Balluff GmbH.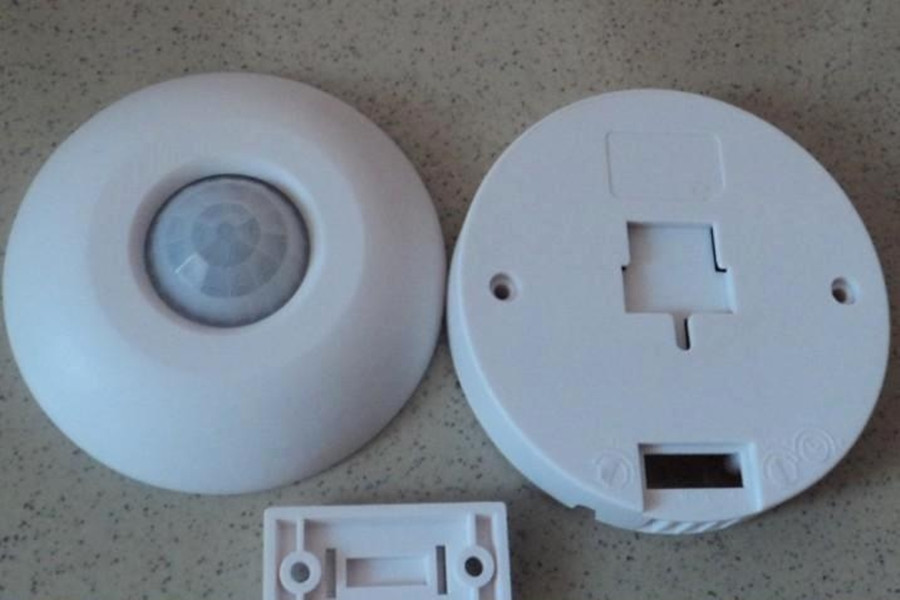 The sensor housing requires plastic with high dielectric strength and flame-retardant properties. The experts chose the semi-crystalline plastic polybutylene terephthalate (PBT), which is used as the standard injection molding material for electronic housings. However, this type of material has not yet been used for 3D printing, so groundbreaking work is required.
Demonstration models of customized sensors in different production stages: CAD concept (top left), integrated electronic components (top right) and completed demonstration model (bottom). (Photo: Fraunhofer Institute for Manufacturing Engineering and Automation)
Conductor tracks in 3D printing
The plastic is fed into the "freeformer" in pellet form, ARBURG's industrial additive manufacturing system, which uses a material preparation unit with a special plasticizing screw. After melting the standard particles, the free forming process without using a mold is as follows: the high-frequency nozzle is closed to release tiny plastic droplets, which can be accurately positioned with the help of the movable part carrier.
In this way, freeformer creates 3D components with cavities layer by layer, which can be inserted during the printing process. In order to achieve this, freeformer will automatically interrupt the flow of each layer so that coils, circuit boards and plugs can be integrated very accurately. In a separate process, a distributor is then used to produce silver conductor tracks inside the housing. In order to complete this process, all that needs to be done is to overprint the cavities and then put them in the polyurethane.
The team produced more than 30 demonstration models of custom sensors in this way, and then followed their steps to test: the components must be able to withstand temperature changes and vibration, must be waterproof and pass electrical insulation tests. Through optimizing the design and manufacturing process, the test was finally successfully completed.
The research project on the integration of electronic functions in additive manufacturing components lasted 18 months. Stefan Pfeffer, who leads the project at Fraunhofer IPA, is currently collaborating with ARBURG to study how to use conductive plastics to open up other applications in the future.
Link to this article: New research uses plastic 3D printed sensor housing
Reprint Statement: If there are no special instructions, all articles on this site are original. Please indicate the source for reprinting:https://www.cncmachiningptj.com/,thanks!
---
PTJ® provides a full range of Custom Precision cnc machining china services.ISO 9001:2015 &AS-9100 certified. 3, 4 and 5-axis rapid precision CNC machining services including milling, sheet metal to customer specifications,Capable of metal & plastic machined parts with +/-0.005 mm tolerance.Secondary services include CNC and conventional grinding, laser cutting,drilling,die casting,sheet metal and stamping.Providing prototypes, full production runs, technical support and full inspection.Serves the automotive, aerospace, mold&fixture,led lighting,medical,bicycle, and consumer electronics industries. On-time delivery.Tell us a little about your project's budget and expected delivery time. We will strategize with you to provide the most cost-effective services to help you reach your target,Welcome to Contact us (

sales@pintejin.com

) directly for your new project.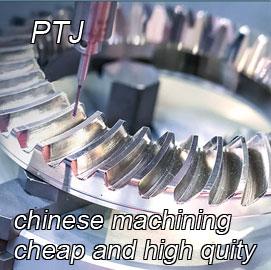 Our Services

Case Studies

Material List

Parts Gallery