New 4D printing technology can change the shape in a predefined way, down to 63%
A team of researchers at Fraunhofer CPM has significantly expanded its advantages by using so-called 4D printing to produce printed objects. The newly developed 4D printing technology allows the printed polymer to change shape in a predefined way when heated.
Parts with specific behavioral characteristics
The degree of change in the shape of printed objects is huge: they can be reduced by up to 63%. In the future, 4D manufacturing technology can be used to produce parts that exhibit specific behaviors only after adopting predefined shapes, such as fasteners in assembly of components in the medical technology, mechanical engineering, automotive, and aerospace industries.
This technology adds the time dimension or 1D dimension to the space dimension or 3D dimension. In this way, objects can be printed with shape memory polymers, which can change their shape at a later point in time when exposed to heat-and in a very remarkable way: a rod-shaped sample with a length of about 4 cm Shrink as much as 63%. It is also possible to perform specific curvatures in a targeted manner.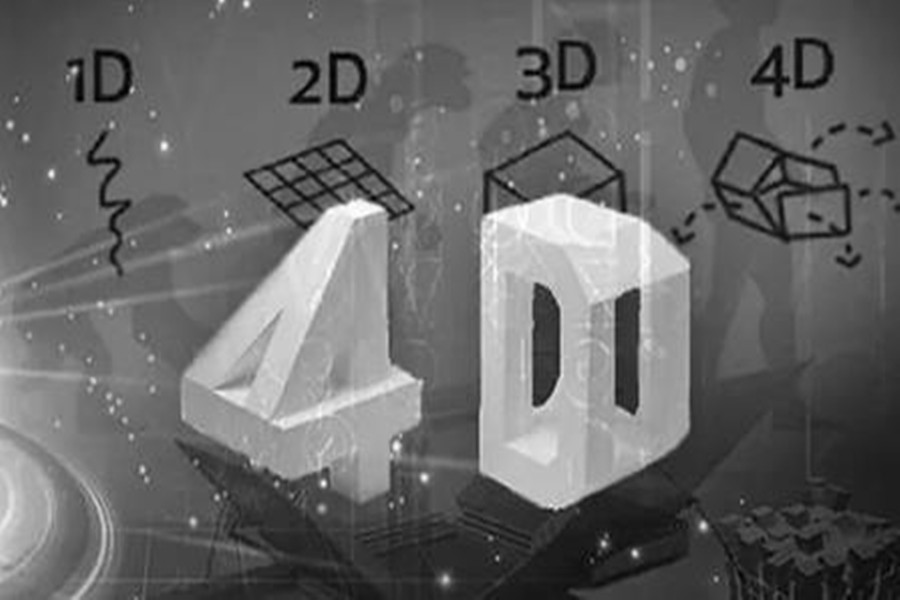 "We started with relatively simple rod geometries, but in the end we were able to produce more complex hollow cylinders and hollow cuboid shapes," said Dr. Thorsten Pretsch of the Fraunhofer Institute for Applied Polymers IAP, who is working Coordinate the project Fraunhofer CPM. "For all the geometric shapes we investigated, we specified the required material behavior in advance."
Two ways to respond to temperature rise
There are generally two ways to adjust the response to temperature increases. The first is the choice of materials-researchers here developed a new type of thermoplastic polyurethane or TPU with shape memory properties. The team also showed that the findings of 4D printing can also be transferred to another thermoplastic polymer: they produced shrinkable printed objects from the bio-based polymer polylactic acid or PLA.
The second possibility lies in the clever management of the printing process. "The key is that we let the material have almost no time to cool down during the printing process. As a result, severe internal stress is stored in the material. The subsequent shrinkage effect is very obvious," Prech said. In short, the selection of materials, processing temperature and printing speed can not only adjust the shrinkage behavior, but also adjust the bending state.
The first step of the project is to develop materials and transfer research results from TPU to PLA. The second step is to develop a demonstrator-a door opener that retracts on the door handle so that it can be operated with the elbow without touching it with hands. Disassembly is simple: by reheating; the door opener is separated from the handle, leaving no residue. When the object to be printed is no longer needed, it can be ground and reprocessed into filaments, which can be used at least once for 4D printing. "The concept is holistic and future-oriented. We have gone through the entire product cycle-from monomer selection and polymer synthesis to 4D printing of the demonstrator and its mechanical recycling," Pretsch concluded.
Four Fraunhofer Institutes contributed their expertise: Fraunhofer IAP synthesized shape memory polymers, further developed 4D printing technology, and carried out mechanical recycling. Linda Weisheit from Fraunhofer Institute for Machine Tools and Forming Technology IWU developed the concept of 4D material programmable stiffness. The Fraunhofer Institute for Industrial Mathematics ITWM performed mathematical simulations to design the demonstrator.
"For example, we studied how the force is distributed when the door opener is loaded. We also wanted to find out which design is better in terms of material consumption," explains Dr. Heiko Andrä. The actual test was carried out at the Fraunhofer Institute for Material Mechanics IWM. "For example, the question here is what torque is generated when the door opener is loaded," explains Dr. Tobias Amann.
Link to this article: New 4D printing technology can change the shape in a predefined way, down to 63%
Reprint Statement: If there are no special instructions, all articles on this site are original. Please indicate the source for reprinting:https://www.cncmachiningptj.com/,thanks!
---
PTJ® provides a full range of Custom Precision cnc machining china services.ISO 9001:2015 &AS-9100 certified. 3, 4 and 5-axis rapid precision CNC machining services including milling, sheet metal to customer specifications,Capable of metal & plastic machined parts with +/-0.005 mm tolerance.Secondary services include CNC and conventional grinding, laser cutting,drilling,die casting,sheet metal and stamping.Providing prototypes, full production runs, technical support and full inspection.Serves the automotive, aerospace, mold&fixture,led lighting,medical,bicycle, and consumer electronics industries. On-time delivery.Tell us a little about your project's budget and expected delivery time. We will strategize with you to provide the most cost-effective services to help you reach your target,Welcome to Contact us (

sales@pintejin.com

) directly for your new project.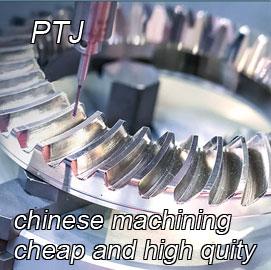 Our Services

Case Studies

Material List

Parts Gallery