What Can Make-To-Demand Do For You?
What Can Make-To-Demand Do For You?
---
In the past few years, it took months or weeks to create prototype products. Even the most detailed design plan takes the time to put it into action, and it takes more time to focus on acquiring materials and creating shapes. The combination of design and manufacturing process automation with flexible, modern technology reduces the time from prototype to delivery.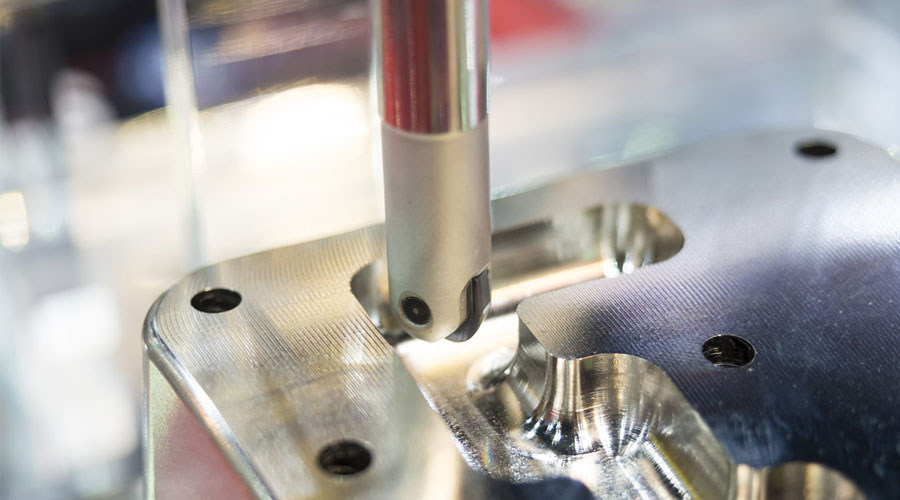 Make-To-Demand
Manufacturing On Demand
◆ On-demand manufacturing has brought revolutionary changes to the original productivity, greatly reducing the production lead time, and thus entering the market faster.
◆ Eliminate the previous high-level inventory phenomenon, improve cash flow, and increase the actual return effect.
◆ Advances in 3D printing, laser cutting technology and other manufacturing technologies have reduced costs for many businesses.
◆ Automated production line can support the production of relatively small-scale products at an affordable price.
Although the term "manufacturing on demand" may seem quite broad, in fact it has been able to revolutionize the way small and medium-sized companies operate. Whether it's manufacturing original samples, ordering relatively small quantities of specific items, or producing a large number of components in a tight time frame, manufacturing on demand is sufficient.
The use of 3D printing equipment, laser cutting technology, CAD / CAM and the latest customizable equipment has brought this particular industry to a whole new level. Whether creating the latest cool original product or simply running a large number of pre-designed projects, there are many factors to consider, including:
1.Simple cost modeling
Using the latest computer technology, collating the cost data of previous projects, and purchasing the highest quality raw materials at the best prices, this way, the cost is significantly reduced compared with the past few years. The long process associated with the creation of prototypes has disappeared and replaced by a fluid, interactive, real-time cost modeling system that can also be accessed from anywhere via the Internet.
2. Speed up time to market
We live in an era of race against time, one step ahead of our competitors can make or destroy a company, and on-demand manufacturing has changed the future prospects of many companies. Using the latest CNC machining technology to control 3D printers and high-tech laser cutting machines, you can create original products and drive the production of large products, thereby reducing delivery time.
3.Flexible design options
Manufacturing on demand enables real-time adjustments and design changes, ensuring that all design prototypes are completed as quickly as possible and completed in a controlled manner. Design tracking allows you to review previous adjustments, improve future components, and monitor changes to completed prototypes, which can be valuable for finding rapid transitions. On-demand manufacturing platforms can use an ever-growing database of information to modify extremely complex prototypes in a very short period of time.
4. Product inventory
Cash flow is critical for any business. The more inventory, the longer the backlog, and the lower the rate of return on the goods. On-demand manufacturing fulfills all needs and purposes, thereby reducing inventory requirements for major products. Because most of the production process is completed automatically, on the one hand, the production cycle of the product is shortened, and the corresponding inventory cost is reduced; on the other hand, it can meet the various needs of customers for the product and improve customer satisfaction.
In Conclusion
Today we can see that companies have significantly reduced the cost of creating prototypes and running small, medium or large components. The order delivery time is greatly shortened, which has an advantage over competitors, not to mention the cash flow brought. Large companies that currently have huge R & D funds have benefited from on-demand manufacturing, while also bringing new opportunities to many small and medium-sized enterprises, which have smaller budgets and better cash flow.
Like the introduction of the Internet, on-demand manufacturing has enabled SMEs to challenge large companies in many different areas.
Link to this article: What Can Make-To-Demand Do For You?
Reprint Statement: If there are no special instructions, all articles on this site are original. Please indicate the source for reprinting:https://www.cncmachiningptj.com/,thanks!
---
PTJ® provides a full range of Custom Precision cnc machining china services.ISO 9001:2015 &AS-9100 certified. 3, 4 and 5-axis rapid precision CNC machining services including milling, turning to customer specifications,Capable of metal & plastic machined parts with +/-0.005 mm tolerance.Secondary services include CNC and conventional grinding, drilling,die casting,sheet metal and stamping.Providing prototypes, full production runs, technical support and full inspection.Serves the automotive, aerospace, mold&fixture,led lighting,medical,bicycle, and consumer electronics industries. On-time delivery.Tell us a little about your project's budget and expected delivery time. We will strategize with you to provide the most cost-effective services to help you reach your target,Welcome to Contact us (

sales@pintejin.com

) directly for your new project.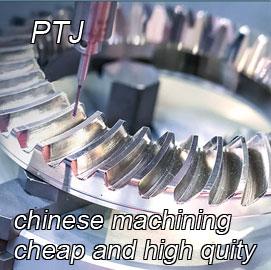 Our Services

Case Studies

Material List

Parts Gallery