5-Axis Machining Technology Solves Propeller Problems For France Customers
5-Axis Machining Technology Solves Problems For France Customers
---
France customers found the PTJ Shop through Google search, and asked our foreign trade clerks if they could make non-standard marine propellers. With a bunch of professional questions raised, about the casting process of copper alloy propellers, how to smelt and pour, and the blades. Thickness measurement, marine propeller and tail shaft connection. Fortunately, our foreign trade is engaged in technical background, have a certain understanding of the part structure, and answer customer questions. Later, I said that we will send samples to you. Let's evaluate whether we can do it. Short technical questions and answers, we don't know how to call each other.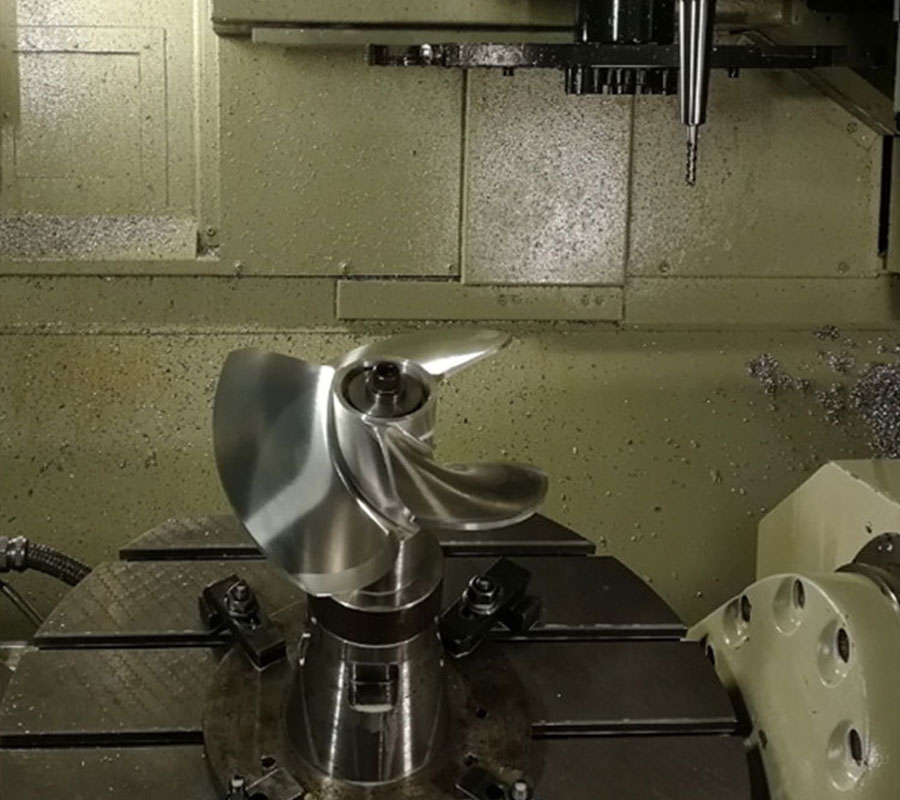 France Customer 5 Axis Cnc Machining Project Picture 1(Time:
2019.05.18
)
The sample was received on the 4th day. It is a marine ship propeller. According to the information, it is known that it is a product made in Taiwan. Our salesman and technical staff conducted a technical review on the realization of the product in various aspects. There are indeed certain requirements for five-axis machining technology, so it is not surprising that a bunch of professional questions were asked earlier. We are a technology-based solid enterprise. In addition to being submerged or submerged, we continue to challenge more difficult molds and provide customers with more technical support and guarantee. This is our greatest value manifestation. The CEO often says: How can we not make the parts that others can make, it will only be better than others. This statement is somewhat bragging, but it is also a manifestation of "persistence" in our company culture. For this reason, in the past two years, we have been working hard to improve the strength of the factory, from hardware upgrades to staffing, to create a better platform.
We responded to the France customer that this non-standard propeller is technically okay and provided a quotation for the product. Two days later, their boss flew from Israel to Dongguan, and further discussed the technical issues with us. We gave him a confusion and exchanged for a while before he put down the stone in his heart and told us the difficult process of product development. Their company is manufacturing propellers. This product has been purchased in Taiwan before. Because the purchase price is high and the sales price is relatively high, they want to make some prototype adjustments on the original product to control it by themselves. The price of the product, the sales volume. In order to facilitate the control, they decided to be on the spot, thinking that there is an existing model as a reference, and it is certainly natural to make the same effect, but the fact is not so ideal. The project has been invested for half a year, and there is no perfect sample. Compared with the products purchased in Taiwan, the workmanship is not in the same grade at all, and there is no improvement in repeated modification. It is too late to produce samples, let alone mass production. The upper level of the company decided to come to Dongguan to find a prototype CNC processing plant to reopen the mold. That's how their engineers found the PTJ Shop on Google and asked a bunch of professional issues that they also encountered for the first time. The professional answer made them lock the PTJ Shop. Business and price are next to them, and they can meet us according to our requirements.
Link to this article: 5-Axis Machining Technology Solves Propeller Problems For France Customers
Reprint Statement: If there are no special instructions, all articles on this site are original. Please indicate the source for reprinting:https://www.cncmachiningptj.com/,thanks!
---
PTJ® provides a full range of Custom Precision cnc machining china services.ISO 9001:2015 &AS-9100 certified. 3, 4 and 5-axis rapid precision CNC machining services including milling, turning to customer specifications,Capable of metal & plastic machined parts with +/-0.005 mm tolerance.Secondary services include CNC and conventional grinding, drilling,die casting,sheet metal and stamping.Providing prototypes, full production runs, technical support and full inspection.Serves the automotive, aerospace, mold&fixture,led lighting,medical,bicycle, and consumer electronics industries. On-time delivery.Tell us a little about your project's budget and expected delivery time. We will strategize with you to provide the most cost-effective services to help you reach your target,Welcome to Contact us (

sales@pintejin.com

) directly for your new project.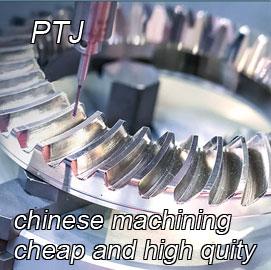 Our Services

Case Studies

Material List

Parts Gallery