Why is laser tailor-welded blanks so popular?
Previously, the welding used in automobiles was generally spot welding, and the most advanced was "laser welding". Although the cost was higher, it was excellent value for money. Laser welding uses the "six-vein sword" of laser to melt metal instead of the traditional welding process. Before he appeared, the quality of the welds was not high, and only one piece of steel plate was used to stamp one part in automobile manufacturing, so the previous cars were heavy and fuel-consuming.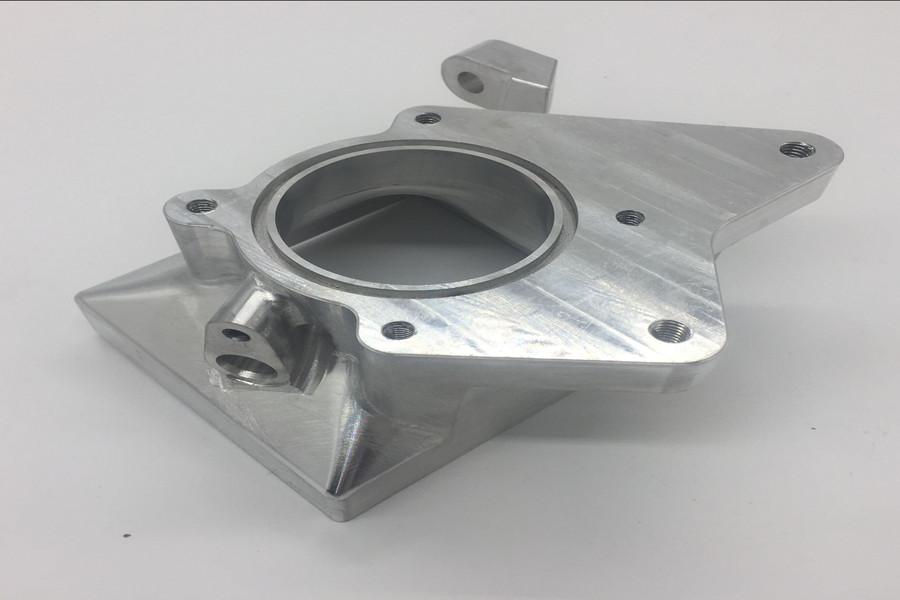 After the emergence of laser welding, not only the welding quality is high, but also steel plates of different thicknesses, different materials and even different surface conditions can be welded together after welding. After the welding is completed, stamping into the required parts, so that the material can be selected on-demand in the design. So Hyundai is light and fuel efficient.
Laser tailor-welded blanks-convenient and fast
Now that we talked about laser tailored welding, we have to talk about laser tailored welded blanks. In our car, many parts such as door inner panels, B-pillars, longitudinal beams, front wall panels are stamped with laser tailor-welded blanks, which not only improves the strength of the body, but also saves weight and fuel.
In the traditional body-in-white manufacturing, a number of parts need to be stamped first, and then the component assembly is welded. Many parts need to be welded with reinforcement plates. Compared with this, tailor-welded steel plate stamping has many significant advantages, especially reducing the number of workpieces, thereby reducing processing links and reducing production costs.
Comparison of traditional production technology and laser tailor-welded blank technology
In contrast, laser tailor-welded blanks have many advantages: reducing the weight of the workpiece, thereby reducing the weight of the whole vehicle; reducing the cumulative tolerance, using the tailor-welded blank stamping, can make the parts stamped at one time, without welding several parts into one part. The dimensional accuracy of parts is greatly improved; laser welding replaces traditional electric welding, which can save a lot of time and improve the quality of welding; improve the collision safety performance of the car body and so on.
Application of laser tailor-welded blanks
With the advancement of technology, tailor-welded steel plates have been widely used in the automotive industry. Tailor-welded steel plates have been used in body longitudinal beams, frames, floors, door inner panels, side walls and bumpers.
Application of tailor-welded steel plate on car body
At present, laser tailor-welded blanks are commonly used in the body of middle and high-end cars; the laser tailor-welded blanks on the car models of the joint venture automobile factory adopt the design of the original model of the parent company (or joint venture partner). However, considering the overall investment control, some tailor-welded parts may still be CKD imported parts (such as FAW Toyota's Crown, FAW-Volkswagen Golf); some non-critical tailor-welded parts may be changed to equal-thickness plate parts (such as FAW-Volkswagen). Threshold plate of Volkswagen Audi A6 L).
Domestic automobile factories have also begun to apply laser tailor-welded parts to the car body, and have formed a mature and convenient laser tailor-welded blank supply network. For example, Baosteel Group has established three laser tailor-welded blank processing and distribution centers in the north, middle east and south. And it further plans to establish two more laser tailor-welded blank processing and distribution centers in Chongqing and Wuhan. Of course, there are other manufacturers that also produce and distribute in China, such as ThyssenKrupp's Wuhan production base.
Current status of laser tailored welding process
In the 1980s, laser tailor-welded technology was in its infancy. Toyota Motor of Japan began using laser tailor-welded blanks in 1985. ThyssenKrupp took the lead in providing laser tailor-welded blanks for the Audi 100 in 1985. In the 1990s, tailor-made laser welding technology was in a stage of rapid development. ThyssenKrupp and ArcelorMittal in Germany set up tailor-made laser welding plants one after another. In 1995, BMW began to use laser tailor-welded blanks on a large scale. In the 21st century, steel companies that mainly produce cold-rolled automotive sheets have basically begun to get involved in the field of laser tailored welding.
From 2002 to 2009, my country has built 32 laser tailored welding production lines, as shown in the table below. With the continuous development of my country's tailor-made laser welding production line, it is gradually replacing imported laser tailor-welded blanks. The experience of foreign advanced steel companies shows that the laser tailored welding technology used in the automobile manufacturing industry is an effective technology for extending the industrial chain of the steel industry.
As a new technological method, tailored laser welding brings new product solutions to car body manufacturing, and brings new opportunities for quality improvement and cost reduction. At the same time, due to the particularity of its process implementation, it requires closer cooperation with relevant personnel such as product design, stamping process and mold manufacturing, in order to finally produce qualified products that not only meet the structural and performance requirements, the process is reasonable and stable, and the cost is the lowest.
With the development of automobiles in the direction of intelligence, high-end, and diversification, automobile lightweight has become a general trend; and laser welding technology, as an important processing technology, will vigorously promote the automobile lightweight process and become a powerful assistant on the road to automobile lightweight.
Concluding remarks
(1) Laser welding technology is a key technology used in the processing of automotive parts, and laser tailor-welded blanks are the most mature product.
(2) The high welding speed and loading and unloading efficiency of the laser tailor-welded steel strip technology reduces the manufacturing cost, and at the same time brings the possibility of reducing the weight of the parts, which also reduces the production cost.
(3) Foreign steel companies, especially those in the European region, have rich experience in steel deep processing and production, and can produce products that meet the requirements of automotive design and manufacturing according to the needs of downstream automotive plant users.
(4) With the development of the emerging automobile market, especially China's automobile industry, foreign steel companies and large domestic steel companies have jointly established laser tailor-welded blank production lines. In addition, automobile plate manufacturers have also adopted joint ventures with automobile factories and steel companies with laser tailored welding technology to gradually open up the market to stabilize users and improve the level of process technology.
Link to this article:Why is laser tailor-welded blanks so popular?
Reprint Statement: If there are no special instructions, all articles on this site are original. Please indicate the source for reprinting:https://www.cncmachiningptj.com
---
Tell us a little about your project's budget and expected delivery time. We will strategize with you to provide the most cost-effective services to help you reach your target,You are welcome to contact us directly (

sales@pintejin.com

) .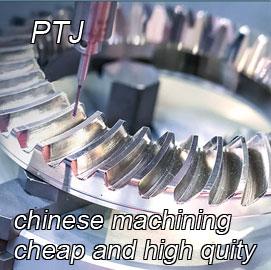 Our Services

Case Studies

Material List

Parts Gallery