The latest automatic aluminum output system for electrolytic aluminum was successfully developed in Beijing
Recently, after more than ten years of hard work, Beijing Core Power Technology Co., Ltd. has successfully developed an "on-site optimized crane precision aluminum output system" that meets the requirements of electrolytic aluminum on-site aluminum output, which completely solves this problem.
Aluminum tapping is one of the key processes in the electrolytic aluminum production process. The accuracy of tapping determines the level of aluminum in the electrolytic cell and is also a key part of energy saving. Due to the high dust, high magnetic field, high acid gas, high temperature and high electromagnetic interference in the electrolytic aluminum site environment, most of the current automatic aluminum output devices are difficult to work reliably in this environment for a long time, and the failure rate is high. This problem has been a long time. Troubled the production of electrolytic aluminum.
The system is a digital modular structure, a tree-shaped automation control system, and a hybrid wireless bus mode. Shared with the current aluminum tapping method, the aluminum tapping upgrade process does not affect production. The system can automatically identify aluminum cranes, aluminum tapping cells, tapping gas source ports, and even tapping table packages; it can work across areas or multiple cranes in the same area; the aluminum tapping process is carried out according to the planned aluminum output Fully automatic real-time control, not affected by human factors, accurate and fast aluminum output, all its data are stored in the database; all parameters of the system are set by the computer, easy to maintain.
Due to the modular structure, the system is stable and reliable, and easy to maintain. Repairs only need to replace the module, which completely solves the problem of inability to operate reliably at the electrolytic aluminum tapping site. It is a rare and latest aluminum tapping system in electrolytic aluminum plants.
Link to this article:
The latest automatic aluminum output system for electrolytic aluminum was successfully developed in Beijing
Reprint Statement: If there are no special instructions, all articles on this site are original. Please indicate the source for reprinting:https://www.cncmachiningptj.com
---
Tell us a little about your project's budget and expected delivery time. We will strategize with you to provide the most cost-effective services to help you reach your target,You are welcome to contact us directly (

sales@pintejin.com

) .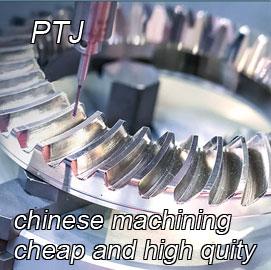 Our Services

Case Studies

Material List

Parts Gallery