Step into the blooming three-dimensional world and reinterpret 3D printing creativity
On the 7th, the "Blooming of the Three-Dimensional World"-"2018 Additive Manufacturing Global Innovation Competition Central China Division" co-sponsored by the Beijing Science and Technology Commission, the People's Government of Fengtai District, Wuhan, Hongshan District People's Government of Wuhan, and Wuhan Cultural and Creative Industries Association "Wuhan Forum" made a splendid appearance in the Creative World of Hongshan District, Wuhan. The forum was jointly organized by the Fengtai Park Management Committee of Zhongguancun Science and Technology Park, Beijing Fengtai Science and Technology Park Construction and Development Co., Ltd., Zhongdian Optics Valley Holdings Co., Ltd. and Zhongguancun Science and Technology Park Fengtai Park 3D Printing Digital Innovation Center.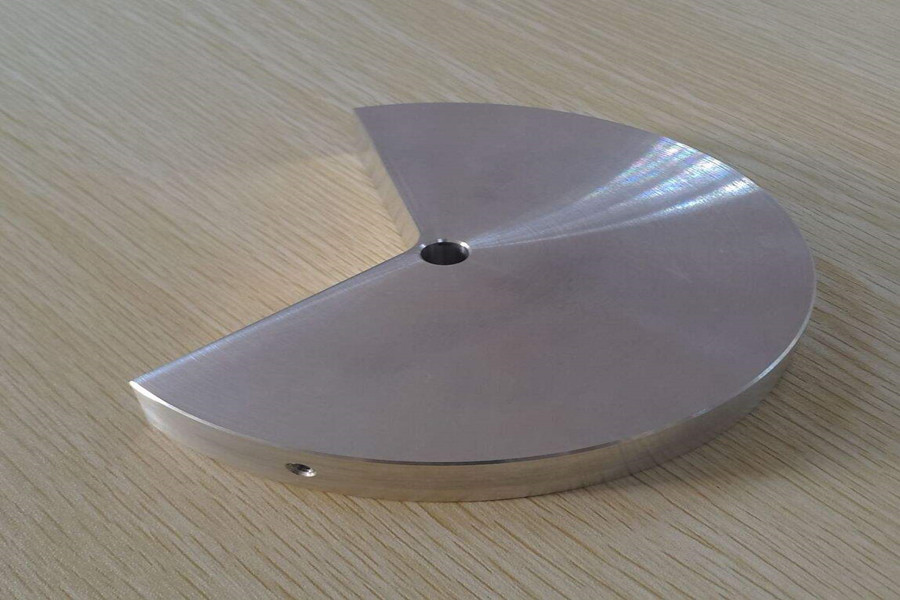 Academician of the European Academy of Sciences and Arts, Professor Leng Jinsong, Distinguished Professor of the Changjiang Scholars of Harbin Institute of Technology; Mr. Ye Zhewei, Chief Physician and Doctoral Tutor of Orthopedic Hospital of Union Hospital Affiliated to Huazhong University of Science and Technology; Mr. Jiang Xiaodong, Technical Director of Wuhan Sapu Technology Co., Ltd.; Rococo Innovation Mr. Deng Zemao, Partner of Design Group, General Manager of Shenzhen Loge R&D Supply Chain Management Co., Ltd., and Co-founder of Loge; Mr. Lu Bin, Partner of Xubrance 3D Design, and Operation of 3D Printing Digital Innovation Center in Fengtai Park, Zhongguancun Science and Technology Park Ms. Yao Jing gave a wonderful speech, showing the fascinating and multi-faceted applications of 3D printing, taking people into the blooming three-dimensional world, and opening up a broader application space for 3D printing additive manufacturing with creativity.
Materials, open the door to innovation and breakthroughs in 3D printing technology
When 3D printing is still under study, 4D printing has been born. 4D printing technology is an upgraded version of 3D printing technology. 4D printing materials are printed by 3D technology and will change over time. The shape of the 4D printing material will self-adjust in the water or thermal environment to achieve self-deformation. This deformation is It is set before printing. This technology can be applied in various fields. Professor Leng Jinsong, academician of the European Academy of Sciences and Arts and distinguished professor of the Changjiang Scholars of Harbin Institute of Technology, shared the research status and development prospects of 4D printing technology based on smart material shape memory polymers, showing that the advantage of 4D printing is to increase 3D printing over time The fourth dimension of change, it allows us to see that this 4D printing material has broad prospects in the fields of robotics, optoelectronics, biomedicine, architecture, fashion and entertainment, and even art. It not only brings solutions to problems and breaks through limitations. The greater ability of the company is also helping to stimulate creativity in various fields and continue to bring innovative breakthroughs.
3D printing and MR work hand in hand to make medical treatment more accurate
While people are still eager for the application of AR and MR in the entertainment field, doctors have begun to use AR, MR and other most innovative high-tech powers to save lives and heal the wounded. Mr. Ye Zhewei, chief physician and doctoral tutor of Orthopedic Hospital of Union Hospital of Huazhong University of Science and Technology, shared the "application of mixed reality technology and 3D printing technology in the medical field" in this forum. He showed that MR technology is very important for the application of 3D printing in orthopedic surgery. It can help doctors zoom in and zoom out the model, and have a clear insight into the blood vessels, nerves and other subtle tissues; this can directly "see through" the organs and tissues in the patient's body. The situation is something that no previous imaging technology could do.
Using mixed reality technology to guide surgery to make the surgery more precise can also be used in preoperative surgical planning, communication with doctors and patients, and medical education. It can be said to be a subversive revolution in the presentation of medical data. The application of mixed reality in the field of medicine has received strong international attention since its emergence, and medical institutions such as Harvard University Medical School and Mayo Hospital have not hesitated to predict that mixed reality will bring huge changes to medicine. Professor Ye Zhewei's team has made unremitting efforts for this and made a pioneering move. On June 26, 2017, it completed the world's first mixed reality technology-guided hip fracture surgery, and on January 8, 2018, it completed the world's first hybrid based operation. The three-region remote consultation based on reality technology published the world's first medical mixed reality monograph "Medical Mixed Reality" on May 25, 2018. Next, he will combine mixed reality and 3D printing to promote further research and practice in precision medicine. It is worth looking forward to.
Industrial-grade 3D printing is widely used in the automotive industry
3D printing technology is continuously and firmly penetrating the entire automotive industry. More and more car manufacturers are using 3D printing technology in all aspects, from design, verification, prototyping, parts manufacturing to production. The entry of 3D printing technology into the automotive industry is recognized by the industry as the most potential application field, setting off a new round of manufacturing technology innovation in the automotive industry, especially for new energy vehicles and smart cars. Mr. Jiang Xiaodong, the technical director of Wuhan Sapu Technology Co., Ltd., brought a theme sharing of "Industrial 3D Printing in the Automotive Industry", and elaborated on the industrial 3D printing in various products in the automotive industry such as instrument panels, air ducts, air conditioners, Specific applications such as heat exchangers, and how to quickly improve the systematic infrastructure of special materials, special equipment, waste recycling and other industries through 3D printing have further responded to the needs of the future industrialized market. The automobile industry is an important representative of the manufacturing industry moving towards Industry 4.0. Inspired by his speech, we also look forward to 3D printing as an important part of Industry 4.0, bringing stronger scientific research and technical support to the digital transformation of the manufacturing industry, and Innovation driven.
3D printing works hand in hand with creativity to realize brand new product design
Creativity can bring novel sensory and spiritual enjoyment, and can also promote the development of related industries. The emergence of 3D printing has undoubtedly opened a door for designers and creative elites to connect with the market. 3D printing can make up for designs that are difficult to achieve with traditional manufacturing methods, allowing designers to fully utilize their talents and focus on design without having to spend too much energy to study the possibility of realization of imagination. 3D printing makes the design of the product show more personality, and at the same time it is more in line with people's habits and more humane. Mr. Deng Zemao, a partner of Rococo Innovation Design Group, general manager of Shenzhen Roco R&D Supply Chain Management Co., Ltd., and a co-founder of Rococo shared the road to design, R&D, and manufacturing innovative products of China's first design brand Rococo for 14 years and its representative The crowd-creation manufacturing model of the future manufacturing model, as well as thousands of good products that have detonated the market, have been jointly created by many 3D printing companies and other manufacturing plants. He said, "We are in an era of continuous technological innovation. Technology is driving industry changes. Industry 4.0, which is interconnected on demand and manufactured on demand, will bring product innovation to the future of shared manufacturing, and 3D printing is on the cusp. Above." This sentence allows us to see the power of technology + design + new shared collaboration model to create the future together.
3D Printing Design Empowerment-Digital Sculpture
Digital sculptureism produces extremely complex decorative details, which are impossible to achieve with traditional software alone. However, 3D printing allows for the realization of intricate, intertwined and connected fine shapes, and these advantages are also difficult to compare with other technologies. The diversified materials of ever-changing shapes produced by 3D printing additive manufacturing stimulate intuitive creativity, control unpredictability, and develop designs that feel unstable. 3D printing has created more possibilities for digital sculptureism, and digital sculptureism has opened up a broader application space for 3D printing in the field of design.
In the forum, Mr. Lu Bin, partner of Xubrance 3D design, shared, "We feel that design is to create beautiful shapes and beautiful objects, increase the beauty of life, and bring users a sense of excitement, joy and happiness. Try to use a brand-new aesthetic design method to interpret and revive Chinese traditional culture. Some people say that our works are contemporary Baroque, Chinese Baroque, and Chinese elements that have been translated. This aspect requires designers to continue to accumulate knowledge of traditional culture. , China has five thousand years of history and culture, extensive, profound, all-encompassing, and there are many elements that can be drawn from; at the same time, designers also need to brave trial and error and dare to explore pioneeringly. This is an era when the West looks at the East, as a Chinese design Teacher, have more confidence."
3D printing should be more cross-border and collaborative innovation
At the forum, Ms. Yao Jing, operating officer of the 3D Printing Digital Innovation Center of Fengtai Park, Zhongguancun Science and Technology Park, proposed that 3D printing itself is an innovative product, and it is also an innovative means to drive various industries (applications) to improve their ability to solve problems and create new value. It is also constantly seeking new innovation momentum in its own development.
She explained what innovation is through a series of 3D printing application cases. For example, the tire released by Michelin—Vision, does not require inflation and uses biodegradable materials for 3D printing production. The case of Michelin also shows us that innovation is for the future of sustainable development, continuously improving the ability to solve problems, taking advantage of the situation and giving birth to new iterative manufacturing capabilities, gaining competitiveness, and leading the development of the industry. She pointed out that the realization of innovation requires technology and tools, platform support and a sound ecology. The innovation center is a very important part of the ecosystem, and the park is an enlarged version of the innovation center in a sense.
The 3D printing digital maintenance center came into being in the new round of urban and industrial upgrading. It relies on the existing industries (aerospace, rail transit, biomedicine, etc.) of Fengtai Park, Zhongguancun Science and Technology Park, and is more in need and suitable for the use of 3D The advantages and functions of printing. The uniqueness of the center lies in the international cross-border cooperation network, which combines 3D printing with different fields and different interfaces for cross-border and collaborative innovation.
The competition promotes collaboration and innovation in 3D printing additive manufacturing
On August 8, the "2018 Additive Manufacturing Global Innovation Competition" was officially launched, aiming to promote the all-round application and development of additive manufacturing (3D printing) technology. Interdisciplinary cooperation. At the same time, this is not a competition in the general sense, but with additive manufacturing as the driving force, driving engineering, art, design, informatization, software, life engineering, artificial intelligence and other fields and cross-border integration of additive manufacturing. Cooperation and collaborative innovation can bring about meaningful changes and display and promote the results to the entire industry. Ms. Yao Jing sent a sincere invitation to domestic and foreign research institutes, companies, research institutions, etc. that are additive manufacturing and cross-field fusion additive manufacturing, and hopes to work with everyone to continuously strengthen dialogue, connection and integration, and jointly promote 3D Industrialization of printing additive manufacturing.
Finally, the host, Ms. Sun Peng, summarized the competition. She said, "Innovation allows additive manufacturing to be the entry point, opening up imagination, and really allowing us to reimagine our products, think and innovate our products, transform factories, and change the manufacturing process. , To reshape the business model to make personalized mass customization and production possible, including the depth of processing, process improvement, and to promote industrial upgrading; to lead innovation with advanced productivity and production methods." The scientific research institutes sincerely invite them to participate in the competition with innovative technology, so that the entire industry and society will recognize the importance of this technology.
With the successful holding of the forum, the Central China competition area of the "2018 Additive Manufacturing Global Innovation Competition" officially entered Wuhan, catering to domestic and foreign scientific research institutions, universities, laboratories, domestic and foreign enterprises, units, individuals, associations, alliances, and manufacturing industries. Informatization education and training bases, etc. solicit entries. "The blooming of the three-dimensional world"-the gathering in Wuhan heralds an exciting start and hand in hand. I believe that the development of 3D printing additive manufacturing will surely make a qualitative leap with the efforts and promotion of people from all walks of life. Innovation is the driving force leading the transformation and upgrading of related industries.
Link to this article: Step into the blooming three-dimensional world and reinterpret 3D printing creativity
Reprint Statement: If there are no special instructions, all articles on this site are original. Please indicate the source for reprinting:https://www.cncmachiningptj.com
---
Tell us a little about your project's budget and expected delivery time. We will strategize with you to provide the most cost-effective services to help you reach your target,You are welcome to contact us directly (

sales@pintejin.com

) .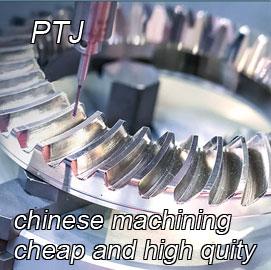 Our Services

Case Studies

Material List

Parts Gallery