What role does the new 3D printing center play?
3D printing for Volkswagen mold making
Expanding the facility from 460 square meters to 3,100 square meters is not just a new 3D printing work space for the Volkswagen Group, but also a more agile way for moldmakers and developers, designers and researchers. Work collaboratively in an interdisciplinary environment. Due to the modular and extensible design concept of 3D printing equipment, these can eliminate many manual steps in the work process. On the one hand, automated processes will enable Volkswagen's mold manufacturing to make its production processes more efficient and cost-effective. On the other hand, the 3D printing process will also allow the public to produce more parts with different designs more quickly.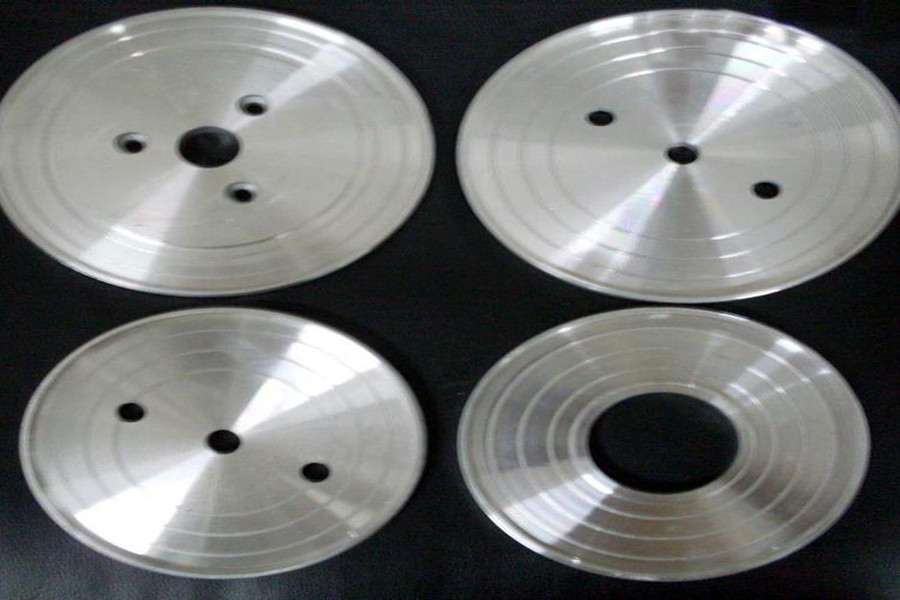 Picture: At the opening ceremony of the 3D Printing Center, Volkswagen Group demonstrated a metal 3D printing production process called binder jetting, which sets new standards for speed, flexibility and automation. This device was developed in cooperation with 3D printing equipment manufacturer HP and component manufacturer GKN.
Currently, Autostadt's mold manufacturing department is still researching and manufacturing prototypes and molds. However, mold manufacturing experts are also working on the research of 3D printing of lightweight parts, and the plan also requires 3D printing technology to be used for on-site mass production.
3D printed parts for racing cars
3D printing will play a key role in car manufacturing, which can already be seen in the development of the racing I.D. R Pikes Peak electric car. In the wind tunnel test process of the development work, Volkswagen engineers developed some structurally integrated parts that were originally assembled from various individual parts, and these parts were completed by 3D printing manufacturing technology at one time. These parts can be used for test drives and even for finished racing cars.
3D printed wheels for lunar rover
But Volkswagen is not the only brand in the group that uses metal 3D printing. The Audi team at the 3D printing center in Ingolstadt is also studying how to further promote its brand and technology development. The production of spare parts also plays an important role in this 3D printing center. Spare parts do not need the same replacement parts as the original ones, such as the water connecting pipes of the W12 engine. New connecting pipes are produced in the 3D printing center through the use of selective laser melting and other processes. The Audi lunar rover uses many 3D printing technologies. For example, its wheels are made of aluminum alloy materials produced by the metal 3D printing equipment located in this center.
3D printed spare parts for vintage sports cars
The Porsche brand is using 3D printers to produce small batches of parts. All parts manufactured by 3D printing technology must meet the requirements of mechanical properties and surface quality in order to maximize the needs of Porsche's high-end cars. One example is the clutch release lever in the Porsche 959. The original parts have been damaged and can no longer be used. This kind of gray cast iron parts must meet very high quality requirements, and it is difficult to find ready-made replacement parts due to the small production volume of the super sports car itself. 3D printing makes the production of individual parts fast and economical.
The world's first 3D brake caliper for supercars
Bugatti is another member of the Volkswagen Group. It has developed the world's first additive-manufactured brake caliper. The new 3D printed brake caliper is produced for the high-end sports car Bugatti Chiron. There are 8 titanium pistons on each front caliper and 6 titanium pistons on each rear device. The design of the brake caliper adopts the principle of bionic mechanics. The new design optimizes the weight to the minimum and has the maximum rigidity.
Compared with the aluminum parts previously installed in cars such as Bugatti Chiron, 3D printed titanium brake calipers can save considerable weight and are more durable. Previously, it was very difficult to use titanium alloy materials to manufacture such brake calipers. Because the strength of titanium materials is very high, it is very technically difficult to obtain such parts as the conventional method of casting or forging aluminum. And 3D printing opens up the feasibility of producing more complex parts and difficult-to-machine materials.
Volkswagen Group plans to continue to in-depth study the application of 3D printing technology in the future, the goal is to promote 3D printing technology in mass production.
Link to this article: What role does the new 3D printing center play?
Reprint Statement: If there are no special instructions, all articles on this site are original. Please indicate the source for reprinting:https://www.cncmachiningptj.com
---
Tell us a little about your project's budget and expected delivery time. We will strategize with you to provide the most cost-effective services to help you reach your target,You are welcome to contact us directly (

sales@pintejin.com

) .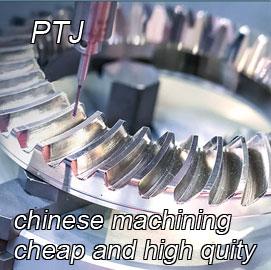 Our Services

Case Studies

Material List

Parts Gallery