New technology for 3D printing tiny structures
On November 15th, the New Zealand Callahan Innovation MicroMaker3D team launched Laminate Resin Printing (LRP)-a new 3D printing technology that enables rapid prototyping of high-resolution micro-scale structures. Laminated Resin Printing (LRP) enables researchers, developers, and manufacturers to quickly, easily, and economically create various printing structures for applications such as electronics, wearable devices, sensors, IoT devices, and more.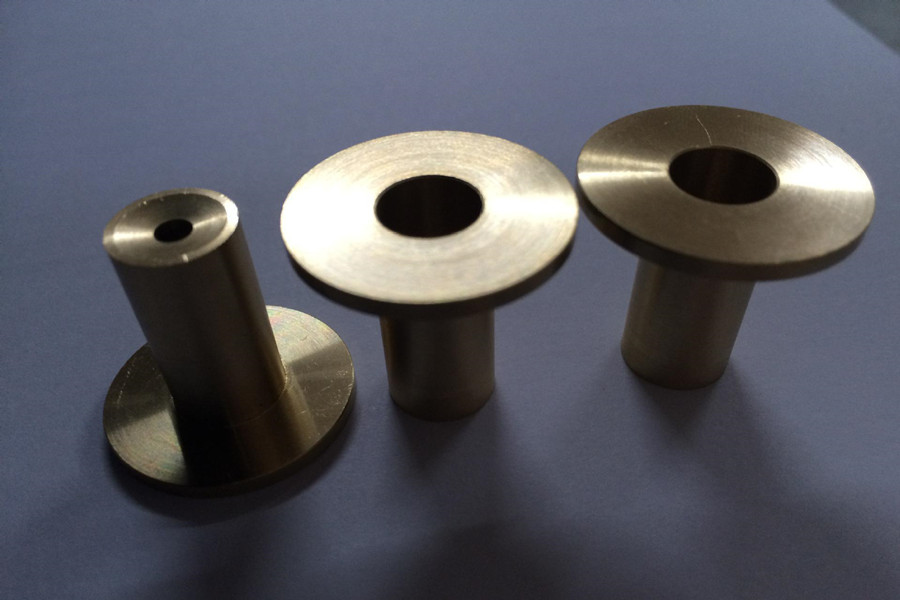 Callahan said it enables developers to print sub-millimeter structures with complex geometries with a density of up to 100%, with very low thickness, and imaging speeds of up to one second per layer, regardless of complexity or density. Co-inventors Andrea Bubendorfer and Andrew Best developed LRP to meet the demand for rapid production of micro-scale structures in an efficient, convenient and economical manner.
"Microfabrication-the production of very small high-value equipment-is New Zealand's export industry. However, until now, manufacturing these microstructures has been slow and expensive," said co-inventor Andrea Bubendorfer.
"In contrast, 3D printing has changed the way we manufacture products, but it cannot operate on the small scale required for microfabrication," she added. Bubendorfer and co-inventors set out to develop methods to meet the needs for rapid production of micro-scale structures in an efficient, convenient and economical manner. "From small to small, we are talking about 5 microns. For the background, a human hair is about 100 microns."
The MicroMaker3D team is supported by IDTechEx Launchpad and KiwiNet through funding, plans and suggestions; Messi's Additive Manufacturing Center's mechatronics engineer and Callahan's innovative senior engineering team provide engineering expertise; Johan Potgieter (Massi University Robotics) Professor and additive manufacturing expert) and Olaf Diegel (professor of product development and world-renowned 3D printing expert) advice and encouragement. The project also attracted $684,000 in seed funding from KiwiNet.
A. LRP is a multifunctional 3D printing technology:
1•Independent plane structure (shadow mask, optical slit, optical encoder, filter, grid, etc.)
2•The structure on paper, fabric and PCB substrate (wearable devices, disposable microfluidics, lab-on-a-chip equipment)
3•Printed electronic masks
4•Micro 3D printing (micro components, MEMS springs)
5•Dangling structure in elastic material-suitable for micro sensor elements
B. The technology is powerful:
1•Affordable and easy to use
2•Fast, the imaging speed of each layer is seconds, has nothing to do with complexity or density
3•No clean room required
4•Use the same high-quality materials to expand from prototype to production
C. LRP is good at:
1•Suitable for rapid prototyping of applications where size and weight are important
2•5 micron voxel printing, high precision and high complexity
3•Printing single-layer and multi-layer structures
4•Producing printed matter with extremely high heat resistance and chemical resistance
5•Print on various substrates: paper, fabric, silicon wafer, PCB
D, the technology is being used to produce a series of structures. Examples include:
•Shark skin, textured surface/microporous plate/template, such as microwave antenna/microfilter/micro components, such as gears, lever sprints, needle tips, elastic retaining rings/patterned conductive tracks/encapsulation structure.
E. Technical comparison:
1. How does laminated resin printing compare with photolithography?
Photolithography is a collection of processes used in micromachining to transfer patterns from a photomask to a photosensitive photoresist on a substrate. Special equipment such as laser direct writers and mask aligners are used to perform each step in the process. Lithography is performed by trained operators in highly specialized and expensive clean room facilities. Using permanent photoresist, photolithography can achieve resolutions as low as about 2 microns. Generally, photolithography is limited to a small number of layers.
LRP uses a dry film photoresist specially designed for micro processing, which has high thermal stability and resistance to acids, alkalis and solvents. These processes are automated and installed in a clean independent system, using a fast projector for fast patterning directly from CAD, thus avoiding the photomask process. LRP can achieve resolutions as low as 5 microns and can print a large number of layers.
2. How does laminated resin printing compare with nano printing?
Nanoprinters use two-photon polymerization (TPP) to print structures with nano-sized voxels at a time, usually by exposure from ultrashort laser pulses. They usually use similar photoresist for photolithography and LRP. Like micro-processing, nano-printing is expensive and requires high-tech operators in an expensive clean room environment.
In contrast, LRP is fast, printing the entire structure layer at a microscopic rather than nanoscale resolution at once, rather than printing through voxels. LRP is cost-effective and user-friendly, and can operate in its own micro clean room environment.
3. How does laminated resin printing compare to high-resolution 3D printers?
Although there is great interest in pushing the limits of microstructured 3D printers, there is currently no 3D printer capable of rapid prototyping at the level of microstructures required for microelectromechanical systems (MEMS) devices and other microstructures. In addition, in order to overcome the limitations of 3D printing technology, printing materials are usually optimized for printability, whose characteristics do not meet the requirements of MEMS.
In contrast, LRP enables developers to print features as small as 5 microns in all planes using print materials optimized for performance. The micro-machined resin used has 20 years of micro-structural properties, including elasticity that allows active structures to deflect in MEMS devices. In addition, LRP is printed in the support material, allowing easy construction of the overhang structure required for deflection.
4. How does laminated resin printing compare to electronic prototypes?
Electronic prototyping is a printing method used to manufacture electronic devices on various substrates. Rapid prototyping in printed electronic equipment uses direct feedback for iterative design, greatly reducing development time. Electronic prototypes are usually expensive specialized machines used to print electronic equipment.
Because LRP is based on the micromachining principle of transferring patterns to photoresist, it is similar to a process developed for the electronics industry-using photolithography to transfer wiring patterns to copper clad substrates through patterning and selective etching to produce printed circuits. Therefore, LRP is very suitable for use in this application.
Link to this article: New technology for 3D printing tiny structures
Reprint Statement: If there are no special instructions, all articles on this site are original. Please indicate the source for reprinting:https://www.cncmachiningptj.com
---
Tell us a little about your project's budget and expected delivery time. We will strategize with you to provide the most cost-effective services to help you reach your target,You are welcome to contact us directly (

sales@pintejin.com

) .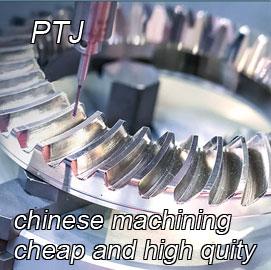 Our Services

Case Studies

Material List

Parts Gallery