Successfully developed the world's first 3D printed cosmetics
On March 5, 2019, Koma Korea officially stated that Koma Korea has become the world's first company to successfully develop "3D printed cosmetics" with its own scientific research advantages. At this point, 3D printing cosmetics will no longer be a dream. 3D printing technology is a very important technology in the fourth industrial revolution.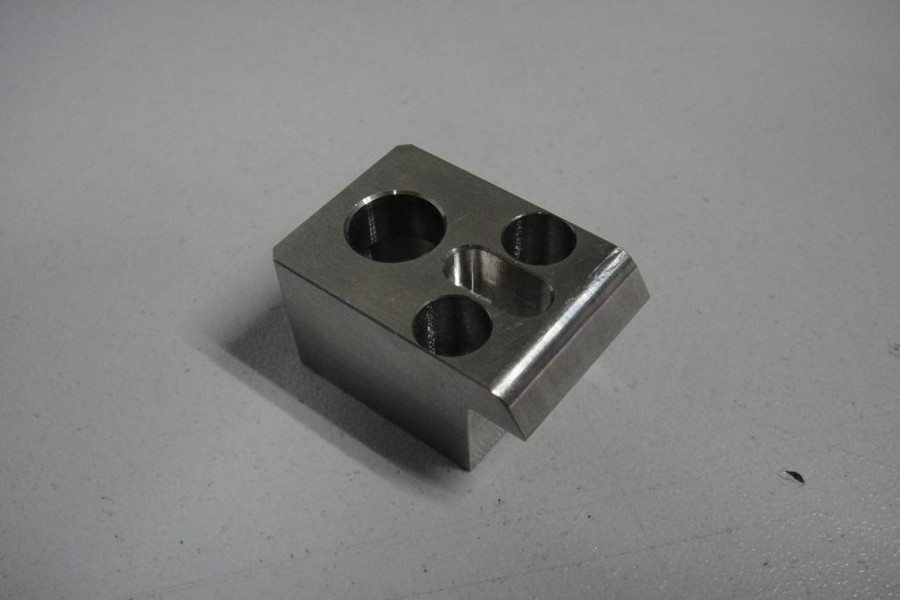 This time Homar fully utilized this technology and successfully produced high-concentration serums and creams and other types of skin care products through 3D printing technology. In this way, not only will the two products not be mixed, but they can also maintain their own efficacy to the utmost extent. At present, the first batch of products has been put into production.
After reaching a strategic cooperation with Samsung Machinery, a 3D printing company specializing in 3D printing, in 2017, Homar has been devoted to the production of 3D printing cosmetics. Homar concentrates on developing how to maintain the most stable relationship between design and color in a package, while Samsung is responsible for providing solutions for how to maximize the precision of the package. After more than two years of unremitting efforts by both parties, a composition that can best maintain product efficacy and achieve stable internal design and color has been developed.
Kema initially applied this technology to the production of a unique basic skin care product and launched a set of samples. This product "combines two products of essence and cream into one", and precisely accumulates the cream product in the middle of the essence product through a spray tube. And the style can be designed according to the requirements of the customer's enterprise, presenting a unique visual effect. For example, according to the unique formula of the brand product, the intermediate style is designed, and the cosmetics using rose materials can be stacked into the rose style, etc., and then the color adjustment can fully meet the consumers' demand for "exquisite" products.
In addition to the unique design, the stability of the material is also very important. Both types of cosmetics are stored in a container. How to maintain long-term stability in form and efficacy and maintain the effects of each component? Through continuous research, Homar has come up with a composition that can stabilize both of them. In the packaging materials.
Next, Kema will promote this technology to customer companies, and through cooperation with various brands, the product will be implemented. A related person from Homar said: "In the future, we will do a good job in material development and equipment improvement through investment and technical cooperation to ensure continuous upgrades in productivity and diversity. In the future, lipsticks made with 3D printing technology, Makeup products such as pressed powder and loose powder will become the best and unique products in this industry."
Before Koma, this 3D printing technology, known as "a revolution in manufacturing", did not appear in the industry. On the contrary, large groups including Amorepacific and Johnson & Johnson had already produced related products. But unlike Homar, they put more emphasis on customization for consumers and environmental protection and public welfare.
What does 3D printing technology bring to the cosmetics industry?
At the end of 2017, Amorepacific showcased the latest 3D printing mask developed by its brand IOPE to provide consumers with customized essential skin care products. And after the official release of the product in 2018, it was brought to the scene of my country's first International Import Expo and attracted the attention of countless consumers. The 3D printing mask made its appearance again at the Consumer Electronics Show (CES) held at the 2019 International Consumer Electronics Show at the beginning of the year. American skin care brand Neutrogena, a subsidiary of Johnson & Johnson, released the first micro 3D printed mask Mask iD, bringing the customization of masks to the forefront of the trend.
In addition to the 3D printing mask, Chanel launched a volume Révolution mascara brush last year, which makes full use of 3D printing technology to apply new designs and shapes that cannot be achieved by traditional molding technology through 3D printing. In addition, in November last year, the Estée Lauder Group also developed a technology for 3D printing various parts required for production packaging through the joint development of the manufacturing plant in Whitman, UK, which minimized the time and cost and solved the production and packaging meeting. The problem of generating a lot of waste. This technology will also be used in the production of brands such as MAC, Clinique, Jo Malone and Too Faced, making contributions to environmental protection.
The popularity of 3D printing technology in the whole industry is inseparable from its characteristics: reduction of production and processing costs, strong plasticity of the finished product, high precision, and the ability to truly realize personalized customization. Technology has brought tens of millions of benefits to the cosmetics industry. This qualitative leap of "3D printed cosmetics" will undoubtedly bring a new upgrade to the entire industry. How to keep up requires everyone to show their magic.
Link to this article: Successfully developed the world's first 3D printed cosmetics
Reprint Statement: If there are no special instructions, all articles on this site are original. Please indicate the source for reprinting:https://www.cncmachiningptj.com
---
Tell us a little about your project's budget and expected delivery time. We will strategize with you to provide the most cost-effective services to help you reach your target,You are welcome to contact us directly (

sales@pintejin.com

) .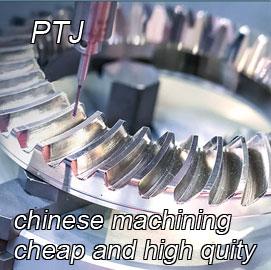 Our Services

Case Studies

Material List

Parts Gallery