3D printed built-in objects can solve major clinical problems
During the two sessions this year, Professor Liu Zhongjun, deputy to the National People's Congress and director of the Department of Surgery of the Third Hospital of Beijing Medical University, carried a few 3D printed bone joints with him as always. As long as he has the opportunity, he will take out these bones and joints and take the trouble to tell reporters and delegates about the latest developments in the research of 3D printing microporous titanium alloy implants.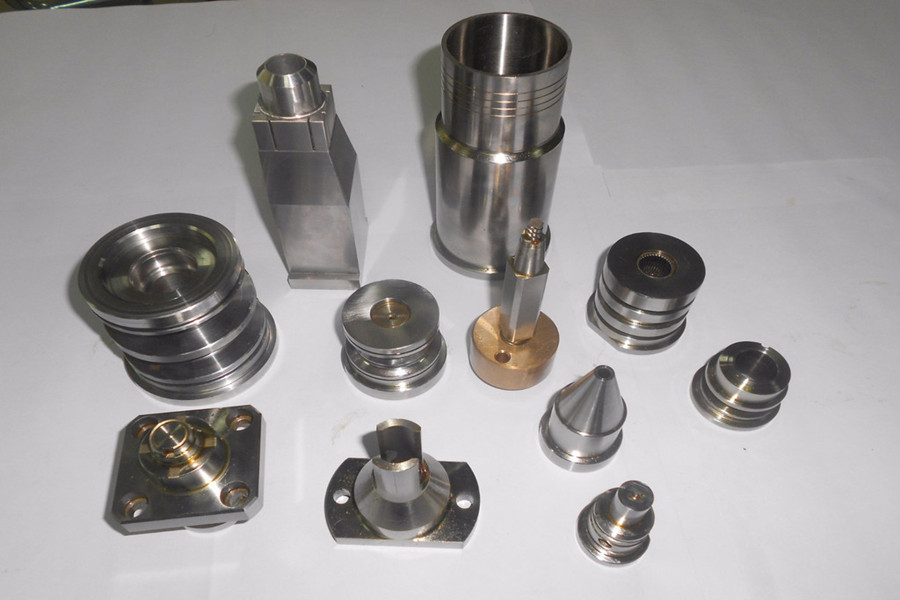 "These 3D printed built-in objects can solve major clinical problems and really solve the pain of the common people." Talking about the reasons for being so obsessed with 3D printing technology, Liu Zhongjun said.
In Liu Zhongjun's view, the huge bone defect caused by 3D printing technology has solved two problems. The first is to solve the individual customization of implants in bone defect repair and reconstruction; the implants can be processed into a microporous structure for bone tissue to grow in. The growth of the microporous structure into the bone tissue means that the endoplant can effectively fuse with the adjacent bones. This feature is very important in the treatment of orthopedic diseases.
Mr. Yuan is a patient with ridge tumor. When I went to the Third Hospital of Beijing Medical University for medical treatment, the tumor had invaded the rear lamina and appendages of the thoracolumbar spine T10-L2, and the 5 vertebrae in the front. It is very rare that the tumor invaded by a large span. To remove the tumor, it will cause a large span of more than 10 cm of bone defect, and finding a suitable replacement bone has become a world-class problem for a while.
Since the establishment of western medicine orthopedics, bone defect repair has been using bone tissue transplantation and finally connected to the graft bone through the adjacent host bone, and then gradually replace the graft bone to complete the bone repair and integration. Or use the "artificial bone" developed in recent years (mostly hydroxyapatite, calcium sulfate and other materials). However, for huge bone defects, the above-mentioned repair process takes several months or even several years, and due to the poor immediate stability of the implanted bone, the patient loses the ability to live and work normally during the long bone repair period. In addition, the source of bone tissue used as a bone repair material is limited and there are drawbacks. The use of autologous bone will cause new trauma to the patient. The use of allogeneic bone may cause disease transmission, and the use of artificial bone has doubts about its efficacy.
With the advantage of 3D printing technology, Liu Zhongjun's team used individual customized 3D printed microporous titanium alloy artificial vertebral prostheses to repair the bone defect between Mr. Yuan's front vertebral body T9-L3. And four pedicle structures are designed on the artificial vertebral body prosthesis, which are effectively connected with the fixation system behind the ridge column, thereby greatly enhancing the stability of the ridge column after the operation.
One month after the operation, Mr. Yuan wore a waistline to walk, and the patient did not wear any brace for two months after the operation, and he took care of himself completely. Four months after the operation, he drove and cycled and returned to normal work. After 11 months, you can go hiking and mountain climbing.
The imaging examination showed that a large amount of bone tissue around the prosthesis can be seen at 3 months. With time, the signs of bone envelopment around the endophytes become more and more obvious. It has been two years since the operation, and the patient lives and works like ordinary people.
Up to now, Professor Liu Zhongjun has treated more than 20 similar cases, with remarkable curative effects.
Due to a fracture of the right femur and postoperative infection, Mr. Li formed a bone defect of 11cm in the middle of the femur. On the basis of debridement and periosteal induction surgery, Professor Liu Zhongjun implanted a customized 3D printed microporous titanium alloy prosthesis into the femoral defect area and fixed it with an intramedullary nail. The patient walked on the ground 4 days after the operation and returned to normal work 2 months after the operation.
One month after the operation, the imaging examination showed that there was surrounding bony envelopment at both ends of the prosthesis. Over time, the bony envelopment between the implants increased. One year after the operation, the patient's life and work status were back on track.
"Crest or limb bone defects over 5cm, even over 10cm can be directly and effectively repaired with titanium alloy microporous implants" Compared with traditional treatment methods, 3D printing implants for the treatment of huge bone defects, its clinical practical value and theory The guiding value is of epoch-making significance.
According to Liu Zhongjun, there are three types of 3D printed orthopedic endophytes that his team has developed and applied to the clinic. Hip socket cup, used for hip replacement surgery; artificial vertebral body, used for replacement surgery after vertebral body resection of spine disease; intervertebral fusion cage, used for defect filling surgery after spine discectomy. In 2012, the above three kinds of endophytes entered clinical trials for verification. From 2015 to 2016, the above three kinds of endophytes successively obtained product registration certificates from the State Food and Drug Administration and gradually promoted and applied them in various medical units across the country. These applications have received unanimous praise from the industry for their excellent clinical efficacy.
Talking about how to improve the application effect of 3D printing implants, so as to benefit more people, Professor Liu Zhongjun said that in addition to establishing a green channel for technological innovations like 3D printing technology, we should attach great importance to it at the national level and list it as special We will promptly carry out large-scale, systematic and in-depth research on major projects.
3D printing related information introduction:
Beginning in 2011, the world has started a 3D printing boom. At present, 3D printing has made positive progress in the market application of aerospace, automotive, medical and health and other fields. The development of my country's 3D printing industry has shown continuous deepening and expanding applications. The situation. In the future, with the support of policies and technologies, my country's 3D printing industry will continue to grow. Foresight Industry Research Institute exclusively released "Foreseeing 2019: "Panoramic Atlas of China's 3D Printing Industry", an article that will show you the current status and trends of China's 3D printing development.
Definition: Additive Manufacturing (AM) is commonly known as 3D printing, which combines computer-aided design, material processing and forming technology, and is based on digital model files. Through software and numerical control systems, special metal materials, non-metal materials and medical Biomaterials are piled up layer by layer according to extrusion, sintering, melting, light solidification, spraying, etc., to create a manufacturing technology for physical objects. Compared with the traditional processing mode of raw material removal-cutting and assembly, it is a "bottom-up" manufacturing method through the accumulation of materials, starting from nothing. This makes it possible to manufacture complex structural parts that were constrained by traditional manufacturing methods in the past and could not be realized.
Since 1986, American scientist Charles Hull obtained the SLA technology invention patent and established 3D Systems, the world's first additive manufacturing company, and the 3D printing industry has begun.
Industry chain: 3D printing is an industry that integrates materials, 3D printing equipment research and development, and downstream applications. The upstream is the R&D and manufacturing layer of 3D printing materials, including auxiliary operations (three-dimensional scanners, control software, etc.), basic equipment (stepping motors, chips, etc.) and printing materials (titanium alloys, metal powders, nylon materials, etc.). The midstream is the R&D and manufacturing of 3D printing equipment, and the downstream is the application field. The main application scenarios of 3D printing are in aerospace, mold casting, biomedical, automotive, etc.
Classification: 3D printing equipment is mainly divided into two types: desktop and industrial. The desktop level is the primary and introductory stage of 3D printing technology, which can intuitively explain the process principles of 3D printing technology. Industrial-grade 3D printers are mainly divided into two types: rapid prototyping and direct product manufacturing. The two are different in terms of printing accuracy, speed, size, etc. Among them, the design of printing support and printing entity with separable parameter printing is the most important sign to distinguish between industrial machines and desktop machines.
There are many different technologies for 3D printing. The difference between them lies in the way the materials are available and the construction of different layers to create parts. Commonly used materials for 3D printing include nylon fiberglass, durable nylon materials, gypsum materials, aluminum materials, titanium alloys, stainless steel, silver-plated, gold-plated, and rubber materials.
Since my country has only introduced 3D printing technology in recent years, there is a huge gap compared with foreign countries. At present, the world has developed into metal 3D printing, polymer 3D printing, ceramic 3D printing, and biological 3D printing technology. my country is mainly in lamination and laser light. However, in recent years, my country's biological 3D printing technology has continuously achieved breakthroughs, which has promoted the clinical transformation of 3D printed medical devices and artificial tissues and organs.
The scale of my country's 3D printing industry continues to expand
Since the development of my country's 3D printing in 1988, it has shown a trend of continuous deepening and expanding applications. According to the statistics of the "Analysis Report on Market Demand and Investment Potential of China's 3D Printing Industry" released by the Foresight Industry Research Institute, the scale of China's 3D printing industry has doubled in the three years from 2015 to 2017, with an average annual growth rate of more than 25%. . In 2013, the scale of my country's 3D printing industry was only 320 million U.S. dollars. In 2015, the scale of my country's 3D printing industry reached 740 million U.S. dollars. As of 2017, there are more than 500 related companies in the 3D printing field in China, and the industrial scale has reached 1.45 billion magnesium yuan, and the growth rate has slowed slightly to about 25%, but it is still 4 percentage points higher than the global level. In the first half of 2018, China's 3D printing industry maintained a growth rate of more than 25%. According to preliminary estimates, the scale of my country's 3D printing industry is expected to reach approximately US$1.83 billion in 2018.
3D printing application field analysis: industrial-grade products have great potential
3D printing has a wide range of applications, and its distribution in downstream application industries and specific use areas reflects the advantages and characteristics of this technology, as well as the limitations of this technology and the areas that need to be improved in the development process. The industries where 3D printers are in high demand include government, aerospace and defense, medical equipment, high-tech, education, and manufacturing. At present, the top three applications in the field are industrial machinery, aerospace and automotive, which account for 20.0%, 16.6% and 13.8% of the market respectively.
In the future, industrial-grade 3D printing equipment will be the main force for industry revenue growth
From the perspective of 3D printer types, in 2017, domestic desktop 3D printer shipments increased by 27%, of which about 95% were personal or desktop printers, although industrial-grade 3D printer shipments only increased by 5%. But from the perspective of sales revenue, industrial-grade 3D printers account for 80% of total revenue. Therefore, although consumer-grade equipment supports shipments, industrial-grade equipment supports the sales revenue of the entire industry. In the future, industrial-grade 3D printing equipment will be the main force of industry revenue growth.
Complex brands, international brands account for a large share
In recent years, my country's 3D printing market has shown a steady and positive trend. Therefore, more and more companies want to divide this big piece of cake and enter the field one after another. At present, about 46.9% of all 3D printing related companies in China have entered the 3D printing market after 2016. The current mainstream equipment brands in the Chinese market include Luen Thai, EOS, Huashu, Blite, 3D Systems, GE, Stratasys, HP, etc., and most of them are foreign brands.
A spatial development pattern centered on the Bohai Sea, the Yangtze River Delta, and the Pearl River Delta has taken shape
From the perspective of regional distribution, my country's 3D printing industry has an obvious agglomeration trend. At present, it has basically formed an industrial spatial development pattern with the Bohai Sea, the Yangtze River Delta and the Pearl River Delta as the core and parts of the central and western regions as the link.
Among them, the industries of Beijing, Zhejiang, Shaanxi, Hubei, Guangdong and other provinces have developed rapidly. At present, there are more than 70 companies engaged in 3D printing technology research and development, production and service in Beijing. In 2017, sales revenue was about 600 million yuan. There are more than 400 enterprises engaged in 3D business in Guangdong Province, with an output value of more than 3 billion yuan. There are more than 70 3D R&D and production companies in Shaanxi Province, with operating income of more than 500 million yuan in 2017.
Continuous technological advancement, strong research and development capabilities of universities
Although there is still a big gap between my country's 3D printing technology and foreign countries, with the rise of the industry, my country's 3D technology research based on university scientific research institutions has continued to make progress. In 2017, the number of 3D printing-related patent applications in China reached 7,402, of which South China University of Technology and Xi'an Jiaotong University ranked first and second respectively. Technological advancements have allowed my country's 3D printing solutions to continue to be implemented. On January 11, 2019, China's first polymer material viewing bridge made with 3D printing technology was officially unveiled. In the future, the "3D printing +" ecosystem will become more and more perfect.
The capital market gradually becomes rational
In recent years, with the tightening of market supervision, the acceleration of industry de-forgery and the preservation of truth, and the occurrence of a series of risk events, the popularity of 3D printing has gradually decreased, and the capital market has become more rational in the valuation of additive manufacturing companies. In 2016, there were 14 financing incidents in China's 3D printing industry, which increased to 24 in 2017, a net increase of 10 incidents. In 2018, the market tended to be calm. There were 26 financing events throughout the year, and the amount was generally small, mostly in the field of 3D printing equipment manufacturing.
Development problems still exist
Although my country's 3D printing industry has achieved considerable development, there is still a big gap in developed countries, and the problems of lagging key technologies and heavy dependence on imports for key equipment and core components are still more prominent. In addition, the development of special materials in China is lagging behind. At present, only dozens of metals such as titanium alloys and high-strength steels have been developed in China, and the performance of material formed products is generally not high. Industry leaders and materials companies such as BASF have deployed special materials in succession, making breakthroughs in a number of special materials such as new polymer composite materials, high-performance alloy materials, bioactive materials, and ceramic materials.
At present, China's 3D printing has not yet seen large-scale market applications. The reason for restricting large-scale industrialization is the slow printing speed and relatively high cost. With the advancement of technology, some areas have passed the break-even point of use. In the next few years, 3D printing is expected to usher in the most critical burst period.
Analysis of the development prospects of China's 3D printing industry
1. The industry will continue to grow rapidly
It is estimated that the global 3D printing industry will still be in a period of rapid growth in the next ten years. According to IDC's forecast, the global additive manufacturing output value will reach 28.9 billion U.S. dollars in 2020; while China continues to break through technical barriers, the industry continues to grow and enter The period of large-scale industrialization.
2. Industrial 3D printing will become the mainstream direction
There is a strong demand for metal 3D printing in the fields of aerospace, automotive, navigation, nuclear industry, and medical equipment, and the application side is showing a trend of rapid expansion.
3. The application depth and breadth continue to expand
In the future, the application of 3D printing technology has evolved from a simple conceptual model to the direct manufacturing of functional components. For example, in the field of biomedicine, 3D printing has gradually advanced from "non-living" printing to "living" printing.
Link to this article: 3D printed built-in objects can solve major clinical problems
Reprint Statement: If there are no special instructions, all articles on this site are original. Please indicate the source for reprinting:https://www.cncmachiningptj.com
---
Tell us a little about your project's budget and expected delivery time. We will strategize with you to provide the most cost-effective services to help you reach your target,You are welcome to contact us directly (

sales@pintejin.com

) .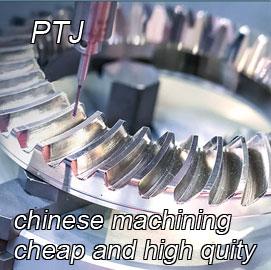 Our Services

Case Studies

Material List

Parts Gallery