The pilot project of a fully automated metal 3D printing production plant is completed
On May 9, the reporter learned that the NextGenam project, which demonstrated an automated 3D printing production line since 2017, has completed the pilot phase. Nextgenam is a joint project between Premium Aerotec, EOS and Daimler to develop a digital additive manufacturing production plant that can cost-effectively produce parts for the automotive and aerospace sectors. It is estimated that their production line will reduce manufacturing costs by 50% compared with other 3D printing systems.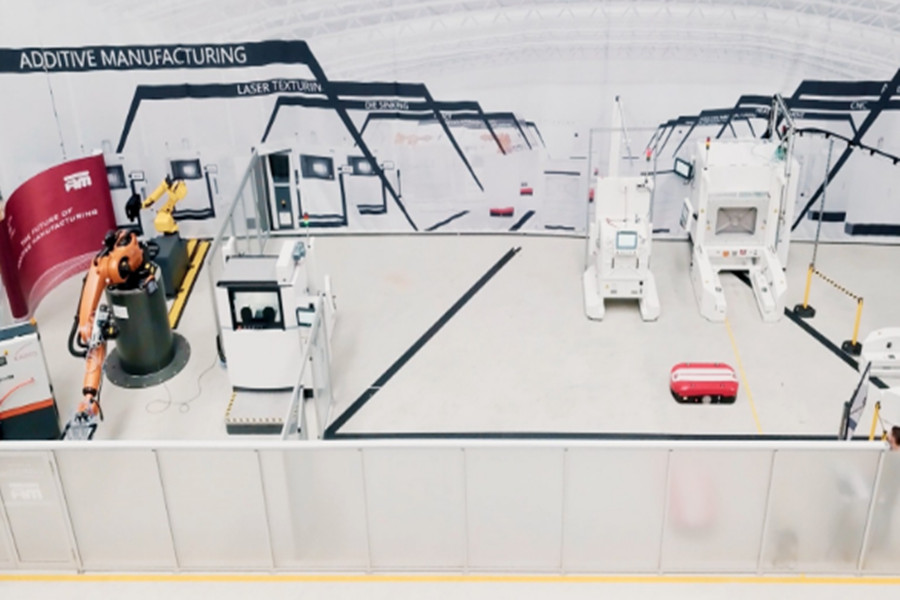 Dr. Thomas Em, Chairman of the Executive Board of Premium Aerotec, said: "As far as the aircraft industry is concerned, Premium Aerotec has now become an international pioneer in the field of metal 3D printing. The goal now is to build on this expertise and make it It can also play a role in other areas, so Nextgenam's success is another important part of our strategy."
Premium Aerotec is the first component manufacturer to provide 3D printed titanium parts for Airbus aircraft, so they are responsible for the management of the production process. EOS provided all the equipment and software for the project; aluminum alloy (AlSi10mg) is used in most of the tests and productions, and its strength and finish have been significantly improved during the development of the past two years.
The entire production line is automated. From data preparation to separation from the final components of the construction platform, no manual operation is required, and the construction platform is cut off by a robot saw. All metal powder loading and unloading, printing, heat treatment and quality assurance are fully automated, equipped with robots and unmanned transportation systems. The entire production line runs through a control station.
Dr. Adrian Keppler, CEO of EOS said: "We are very proud of the achievements we have achieved in cooperation with Premium Aerotec and Daimler. The Nextgenam project is how industrial 3D printing can be used as part of the automated process chain to be economical in mass production. Efficient use provides a very specific demonstration. Combined with the digital possibilities used here, the pilot plant represents a milestone in the digital manufacturing process."
After extensive testing by Daimler, the process and parts have passed the qualification examination of industry standards, and the production of series parts has begun. An example is the aluminum bracket for diesel truck engines. Daimler Bus's 3D Printing Competence Center is currently evaluating the first batch of 3D printed aluminum replacement parts for passenger cars, and plans to produce parts for gas-powered and electric vehicles.
Jasmin Eichler, head of future technology at Daimler AG, explained his desire to introduce AM into the automotive industry: "Additive manufacturing is also applicable to the smallest series of new cars (limited edition). System development for 3D printed parts means production Costs can be further reduced and quality optimized. In the advanced development of automobiles, 3D printing also has special significance. Compared with traditional production processes, the use of additive manufacturing to produce low-volume products is usually more cost-effective. And the production speed is faster."
Production capacity will be further improved
The continuous 3D data link with integrated quality management makes this production system one of the first cases of future Industry 4.0 benchmarks. The manufacturing process is fully scalable: the production line can be easily replicated to expand the capacity of the factory. As this number rises, further substantial savings are expected in the future. Today, the pilot equipment has been able to automate the production of parts and components and meet the quality standards for mass production. The parts and components required by Daimler have been manufactured by Premium AEROTEC's new technology production line. For example, the truck department is already using the truck diesel engine bracket produced by Premium AEROTEC as the first replacement parts.
Replacement parts for trucks and buses
The 3D printing process is very useful in the field of replacement parts. Because when there are problems with tools or for replacement parts that are not commonly used, 3D printing can make the production cost of the parts lower and more profitable compared with the traditional sand mold or die-casting process. Currently, Daimler Bus's 3D Printing Competence Center is reviewing the first batch of print requests for 3D printed aluminum bus replacement parts. The analysis team in the passenger car field is also currently considering potential applications for this technology.
Small parts mass production and opportunities to promote development
"Additive manufacturing is also suitable for the smallest batch production of new cars (limited edition). The systematic development of 3D printing special parts means that production costs can be further reduced and quality can be continuously optimized." Daimler is responsible for future technology Jasmin Eichler said, "3D printing also has special significance in the development of automotive technology. Compared with traditional production processes, additive manufacturing can usually produce a smaller number of products more economically and faster."
3D printing is also suitable for internal combustion engine vehicles and electric vehicles, such as the integrated substrate of the cooling circuit of the battery installed in the electric vehicle.
With high product quality as the standard
The pilot plant is based on high product quality: the aviation and aerospace sectors also specify the use of high-strength aluminum/magnesium/scandium alloys (also known as Scalmalloy®). The classic material often used in the automotive industry is aluminum alloy (AlSi10Mg), whose performance has been continuously improved in pilot projects. Compared with the beginning of the cooperation two years ago, the material strength and finished quality have been significantly improved. Premium AEROTEC is the world's first component manufacturer to provide titanium 3D printed parts for the production of Airbus aircraft. The company is a leader in the global aviation industry, and its core business is the development and manufacture of aircraft structures made of metal and carbon fiber composite materials. The company has factories in Augsburg, Bremen, Nordenham and Farrell in Germany. Premium AEROTEC is responsible for the entire production process in the joint project.
EOS is a global technology leader in 3D printing for the metal and polymer materials industry. Established in 1989, EOS is an independently operated company that provides comprehensive additive manufacturing solutions as a pioneer and innovator. EOS's solution portfolio including systems, materials and process parameters helps customers establish a decisive competitive advantage in product quality, achieve sustainable production, and obtain long-term economic benefits. In the joint project, EOS is responsible for providing all 3D printing technology and related software solutions, as well as the control center that connects and manages the production chain.
Daimler contributed experience in large-scale mass production to this project. In this project, Daimler's research department and advanced development department work closely together. The scope of cooperation includes parts samples, algorithm robustness and digitization of parts data throughout the production process. The automaker is also responsible for the testing of parts samples and the production of standardized manufacturing specifications for 3D printing. In addition, it is also responsible for monitoring verification and certification in accordance with the standards for mass production in VDA 6.3.
Link to this article: The pilot project of a fully automated metal 3D printing production plant is completed
Reprint Statement: If there are no special instructions, all articles on this site are original. Please indicate the source for reprinting:https://www.cncmachiningptj.com
---
PTJ® provides a full range of Custom Precision cnc machining china services.ISO 9001:2015 &AS-9100 certified.
Tell us a little about your project's budget and expected delivery time. We will strategize with you to provide the most cost-effective services to help you reach your target,You are welcome to contact us directly (

sales@pintejin.com

) .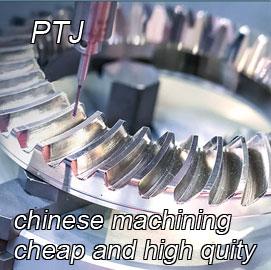 Our Services

Case Studies

Material List

Parts Gallery