How to achieve large-scale 3D printing
The demand in the traditional industrial production field is scattered, and footwear products may become an opportunity to realize the large-scale 3D printing, but the overall market is still in a small batch and customized state.
Shoes, as a rigid need for human life, only from the perspective of the domestic market, the output of shoes in 2010-2017 will remain above tens of billions. With the development of 3D printing technology, manufacturers are generally facing the problem of how to achieve large-scale production. Due to the limitations of current 3D printing technology in terms of speed, materials, and software and hardware integration, in the short term, 3D printing will still be traditional Supplement of manufacturing methods, such as in aerospace, automotive, medical and other fields; but due to limited application scenarios and high equipment unit prices, customers do not need too many 3D printing equipment, which has led to the current fragmented demand for 3D printing and manufacturers' profitability. To influence.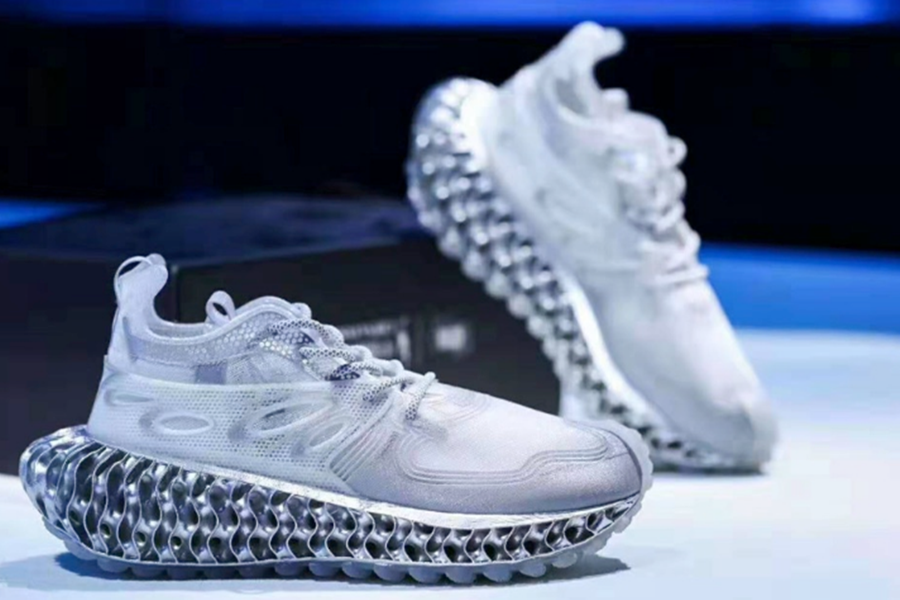 Founded in 2015, Raise 3D is a 3D printing company founded by crowdfunding in the United States, providing 3D printing products and solutions for customer application scenarios. More than 95% of the company's customers come from overseas, and its products are oriented to industrial production, including aerospace, automotive, medical, cultural and creative, consumer electronics, etc. The products in this area are the Pro 2 series, which are also the company's main products, and currently have thousands of Customers, the customer unit price is about 30,000-40,000 yuan.
The company entered the Chinese market in 2019 and launched the Raise3D E2 3D printer with high cost performance. Founder and CEO Feng Hua told 36Kr that E2 can achieve precision, stability, and stability at a cost-effective price (approximately 20,000 yuan) in the current market. Easy-to-use 3D printing can do this mainly due to the technical strength of the team.
CEO Feng Hua said that many 3D printing equipment in the domestic market are currently developed using foreign open source solutions, and the core team of Raise 3D has extensive experience in the field of software research and development, and has achieved independent research and development in software and hardware; in addition, the company and Nearly 50 material manufacturers around the world have jointly developed printing materials to ensure the quality and stability of printing.
Unlike most companies currently on the market that use plastic for printing, the material used in Raise 3D is rubber, which places higher demands on the printer, including printing quality, stability and consistency. The company said that it is currently able to produce 4-8 pairs of insoles per day on an average of a single device, and the product guarantees more than 85% consistency, and it has already been interested in customers. In the future, the company plans to help customers directly design 3D printing shoe factories, provide software, hardware, and system services to form a 3D printing assembly line.
Compared with the traditional shoe production process, 3D printing can make the finished product lighter and more breathable. A single shoe upper is only 22 grams and can achieve a complex structure of fine pores; no waste is generated during the processing process, and the average power consumption is less than 150w. No need for external power supply, origin, water source, no air conditioning, humidity control, and no manual duty, low cost and environmentally friendly;
In terms of revenue, the company has a factory in Nantong, Jiangsu, with an annual output of 20,000 devices. At present, more than 90% of income comes from the sale of 3D printing equipment. The overseas market is relatively mature, while the domestic market is concentrated in the field of university research and part of the manufacturing industry. The company's other sources of income are to provide customers with 3D printing consumables, software, cloud platform services and consulting services for customized application scenarios. Since 2016, the company's average annual revenue growth rate has been about 70%, and revenue in 2019 is expected to reach 200 million yuan. R&D investment accounts for 15%-20% of revenue.
Raise 3D has recently received tens of millions of yuan in Series B financing. The investor is Shanghai Changjiang Guohong Investment Management Co., Ltd. announced its management of equity investment funds. In addition to the previous angel round and A round equity financing of Shanghai Shifang Tongren and Suzhou Shun Capital, the company has raised nearly 100 million yuan in total.
3D printed footwear products have already appeared in the market, but they are still produced in small batches and customized. The Futurecraft 4D product manufactured by Adidas and 3D printing company Carbon is aimed at runners; Canadian startup Wiivv was founded in 2014 and has invested 7.5 million US dollars to develop customized sandals and insole products; HP also launched a 3D printing footwear solution in 2017 Solution FitStation, thus entering the footwear personalized customization market. 3D printing company Prodways also cooperated with Nike to develop 3D printed shoe outsoles, midsoles and insoles.
Link to this article: How to achieve large-scale 3D printing
Reprint Statement: If there are no special instructions, all articles on this site are original. Please indicate the source for reprinting:https://www.cncmachiningptj.com
---
PTJ® provides a full range of Custom Precision cnc machining china services.ISO 9001:2015 &AS-9100 certified.
Tell us a little about your project's budget and expected delivery time. We will strategize with you to provide the most cost-effective services to help you reach your target,You are welcome to contact us directly (

sales@pintejin.com

) .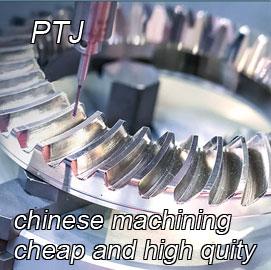 Our Services

Case Studies

Material List

Parts Gallery