3D printing to help make a single ventilator treat four patients
According to foreign media TechCrunch, the imminent shortage of ventilators in American hospitals is likely to be a crisis, but as the number of patients with severe symptoms of COVID-19 and the need to be hospitalized increases, this will become more severe. This is why the US Food and Drug Administration (FDA) newly approved simple hardware for emergency use-it can be obtained for free through source code and 3D printing in hospitals, which may help minimize the pressure on frontline medical staff The key factor.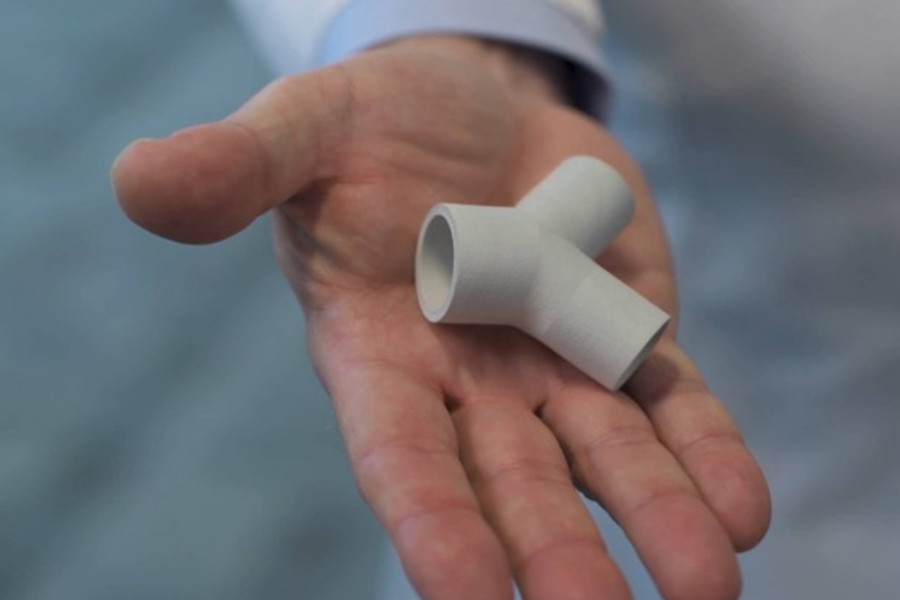 As the fight against the new crown pneumonia epidemic has entered a new stage, the demand for ventilators abroad has also soared. The ventilators are large in size and expensive (usually US$25-50,000), and ordinary hospitals are only available in the intensive care unit (ICU). Equipped. With the rapid increase in the number of severely ill patients with new coronary pneumonia worldwide, ventilators are extremely scarce, and European and American countries have begun to buy ventilators from China.
Musk, the founder of Tesla, who previously claimed to produce ventilators, also chose to directly purchase 1,255 ventilators from China and shipped them to Los Angeles for emergency relief. For these automotive and aerospace companies, to cross-border mass production of medical equipment such as ventilators still faces many difficulties such as technical barriers and parts supply. At present, many ventilator manufacturers in China are full of orders, and it is difficult to find a "machine". It is reported that the current global demand for ventilators has reached at least 10 times the existing number of hospitals around the world.
Deng Yiyu, chief physician of the Department of Critical Care Medicine, Guangdong Provincial People's Hospital, told the 21st Century Business Herald that the shortage of ventilators abroad may be due to the rapid increase in the number of patients who need to use ventilators due to the new coronary pneumonia pandemic, and short-term supply shortages have aggravated Europe and the United States. The demand for ventilators in various countries has increased sharply.
Global ventilators are in emergency
Because the new coronavirus is extremely "aggressive" to the lungs of infected patients, when the new coronavirus targets the lungs of patients and causes complications such as pneumonia and acute respiratory distress syndrome, only the use of a ventilator to assist or replace breathing can be guaranteed The patient's blood oxygen content can prevent the respiratory system and vital organs from failing. The ventilator plays an irreplaceable role in the treatment of patients with new coronary disease.
With the outbreak of the global epidemic, "life-saving" ventilators have also fallen into a global shortage.
An internal EU document shows that the supply of personal protective equipment and other medical equipment throughout Europe, especially ventilators, is still worrying, and the "traditional" supply chain can only meet about 10% of the demand. The UK ventilator gap is expected to reach as high as 20,000 units. The British government issued an official statement hoping that domestic manufacturers would support the production of ventilators and parts.
There are currently about 160,000 ventilators in all hospitals in the United States. The Governor of New York State said that there are still 30,000 ventilators needed locally, and there are only 5,000 to 6,000 ventilators in the state.
Following this, orders in the domestic market have soared, and Yuyue Medical's current ventilator orders have been scheduled to the end of April. Daily production capacity has increased from 300 units before the epidemic to over 700 units per day. Mindray Medical has also received tens of thousands of overseas orders for ventilators.
Since January 20, Beijing Yi'an Medical System Co., Ltd. has been operating day and night. After meeting the domestic demand two weeks ago, the company's production line has been going all out to meet the demand for ventilator orders from overseas. With workers working in three shifts and even R&D personnel working on the production line, the company's machines are always running uninterrupted.
Li Kai, assistant to the chairman of Yi'an Medical, said: "We have thousands of orders waiting to be delivered. The question is how quickly we can produce these ventilators."
For severe patients, a ventilator can determine life and death. Last weekend, New York State Governor Andrew Cuomo said that the state may need 30,000 ventilators, while the state currently has only 5,000 or 6,000. Cuomo said: "The key is ventilator, ventilator, ventilator. This is the most urgent need."
According to estimates by the American Academy of Critical Care Medicine, a total of 960,000 patients in the United States will need to use ventilators due to the new coronavirus, but there are only about 200,000 such machines in the United States. In Italy, the severe shortage of ventilators has forced doctors to reluctantly give up the treatment of some patients.
Wu Chuanpu, the supply chain director of Baden Medical, a Chinese medical device e-commerce platform, said: "All ventilator manufacturers in China have reached their capacity limits and are all busy responding to overseas demand."
According to Wu Chuanpu, the orders placed by these manufacturers can allow them to operate at full capacity until May. He said that Baden Medical still receives about 60 to 70 new orders every day, and each order requires hundreds or even thousands of such machines. Many of these orders come from governments of various countries.
Wu Chuanpu said that unlike medical supplies that can quickly increase production, such as masks and thermometers, the production of ventilators has a high threshold, which makes it more difficult to rapidly expand production.
Prisma Health VESper is a seemingly simple three-way connector. The use of this device allows a single ventilator to be used to treat four patients. The device can be used with a ventilator that meets the existing ISO standard ventilator hardware and pipes, and allows the use of filtering devices to prevent any possible spread of viruses and bacteria.
The VESper works in pairs with the device, one of which is connected to the air inlet of the ventilator and the other is connected to the return air outlet. They can also be stacked together to treat up to four patients at a time, but only if the patients require the same clinical treatment.
This was designed by Dr. Sarah Farris, an emergency room doctor who shared the concept with her husband Ryan Farris, a software engineer who developed the initial prototype design for 3D printing. Prisma Health is providing VESper through its printing specifications as required, but it should be noted that the emergency use authorization approved by the FDA means that this is only an effective measure taken as a last resort-applicable to institutions that have obtained ventilator approval according to established FDA regulations. And there are no other supplies or substitutes that can protect the lives of patients.
Devices approved by the FDA Emergency Use Authorization (EUA) for removal are fully understood as prototypes, and their conditions of use include the obligation to report their results in practice. This data facilitates the continuous investigation of its effectiveness and the further development and improvement of its design to maximize its safety and effectiveness.
In addition to providing an internal 3D printing program, Prisma Health also provided donations to help medical institutions that cannot use their own 3D printers to print equipment. The first of these will be funded by donations from the Sargent Foundation of South Carolina, but Prisma Health is seeking other donations to fund ongoing research and additional production.
Link to this article:3D printing to help make a single ventilator treat four patients
Reprint Statement: If there are no special instructions, all articles on this site are original. Please indicate the source for reprinting:https://www.cncmachiningptj.com
---
PTJ® provides a full range of Custom Precision cnc machining china services.ISO 9001:2015 &AS-9100 certified.
Tell us a little about your project's budget and expected delivery time. We will strategize with you to provide the most cost-effective services to help you reach your target,You are welcome to contact us directly (

sales@pintejin.com

) .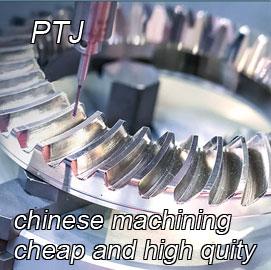 Our Services

Case Studies

Material List

Parts Gallery