New 3D printer with high-quality material printing and grade reliability
LulzBot announced the launch of LulzBot TAZ Pro S as a supplement to its TAZ Pro industrial desktop 3D printer product line. TAZ Pro S provides users with high-quality 1.75mm material printing and LulzBot's proven enterprise-level reliability. The machine can produce large-scale functional prototypes, manufacturing auxiliary tools and on-demand printed parts, and obtain professional results.
High thrust and rapid retraction
The dual nickel-coated hardened steel drive gear in the M175 single-head extruder head provides excellent driving force, lightning-fast retraction and uninterrupted material flow without worrying about grinding or slipping.
The M175 tool head can print a variety of 1.75mm filaments-from TPU and nylon to PLA, ABS and hard carbon-filled high-strength materials, which are too abrasive for typical off-the-shelf desktop 3D printers. The LulzBot 3D printer supports the industry's most diverse thermoplastics provided by leading premium filament manufacturers, including flexible, rigid, composite, conductive, high-strength and chemical-resistant materials.
The Z-axis belt drive can shorten cycle time, thereby increasing productivity. The reduced Z swing and X/Y/Z gap compensation through the belt drive can improve the quality and accuracy of 3D printed parts.
The large print volume of 280 x 280 x 285 mm (11.02" x 11.02" x 11.22") enables large-scale industrial printing. The sensor for exhausted consumables will issue an alarm before reaching the end of the consumable spool, saving users from consumables And cause printing to fail.
TAZ Pro S easily obtain professional results
Enhanced 32-bit electronic equipment provides more processing power and more storage space for complex parts. TAZ Pro S provides better visibility through a 5-inch full-color touch screen and operates quietly when the Trinamic TMC2130 stepper driver is sitting on your desk. TAZ Pro S has automatic X/Y/Z offset calibration, nozzle wiping and automatic leveling functions to ensure excellent and fast results. TAZ Pro S emphasizes industrial-grade manufacturing quality, with cable chains and enhanced electrical connectors in all wiring harnesses to extend cable life.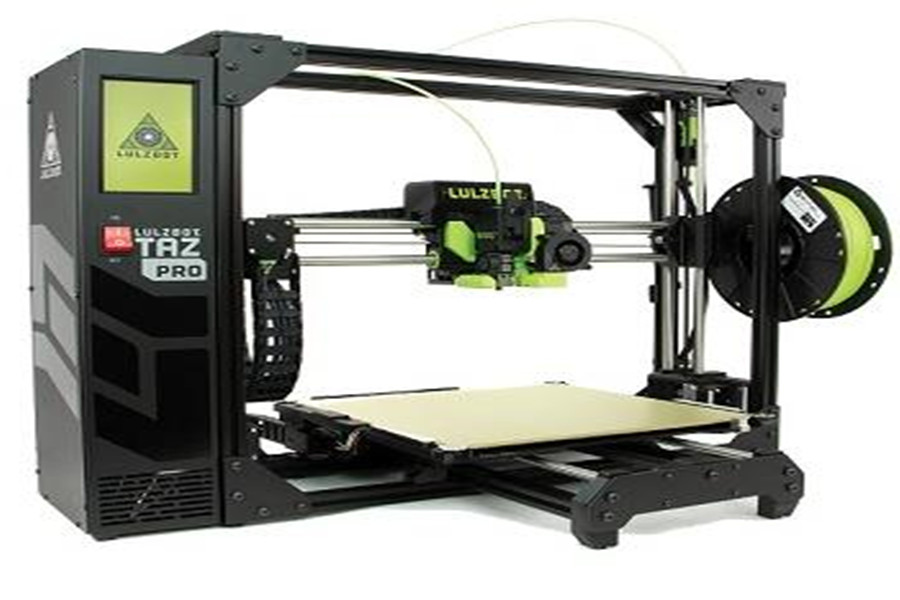 Like all LulzBot desktop 3D printers, TAZ Pro S can print immediately. Each printer is calibrated and tested before leaving the LulzBot factory. LulzBot printers are manufactured in the United States, with a focus on local and regional supply chains, and are as robust as the North Dakota Plains where they are manufactured.
The Cura LulzBot Edition software continues to include pre-configured printing profiles and has been tested for more than 35 filament types.
Link to this article: New 3D printer with high-quality material printing and grade reliability
Reprint Statement: If there are no special instructions, all articles on this site are original. Please indicate the source for reprinting:https://www.cncmachiningptj.com/,thanks!
---
PTJ® provides a full range of Custom Precision cnc machining china services.ISO 9001:2015 &AS-9100 certified. Large scale machining Manufacturer of medical bags, providing 3D design, prototype and global delivery services. Also offering hard cases, semi-hard EVA, soft-sewn cases, pouches and more for OEMs. All cases are made custom according to specifications with infinite combinations of materials, molds, pockets, loops, zippers, handles, logos and accessories. Shockproof, water-resistant and eco-friendly options. Medical parts, emergency response, Electronic parts, corporate, education, military, security, sports, outdoors and construction industries. Services include case concept consultation, 3D design, prototyping,rototyping,CNC Drilling Services and manufacturing.Tell us a little about your project's budget and expected delivery time. We will strategize with you to provide the most cost-effective services to help you reach your target,You are welcome to contact us directly (

sales@pintejin.com

) .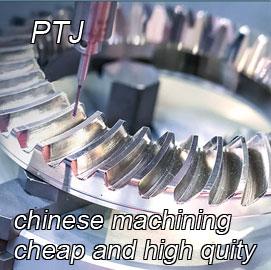 Our Services

Case Studies

Material List

Parts Gallery