Ordinary desktop 3D printers can also print metals and ceramics
These spur gears (shown as a one-cent coin as shown in the picture above) are made of stainless steel, the quality of which meets the space standard, and only off-the-shelf desktop 3D printers are used.
TIWARI Scientific Instruments, a German startup supported by ESA, has developed a technology that can use a variety of metals and ceramics for low-cost 3D printing. Usually, it takes a lot of time and money to produce precision parts with this high-performance material, but the company can use standard 3D printing technology instead.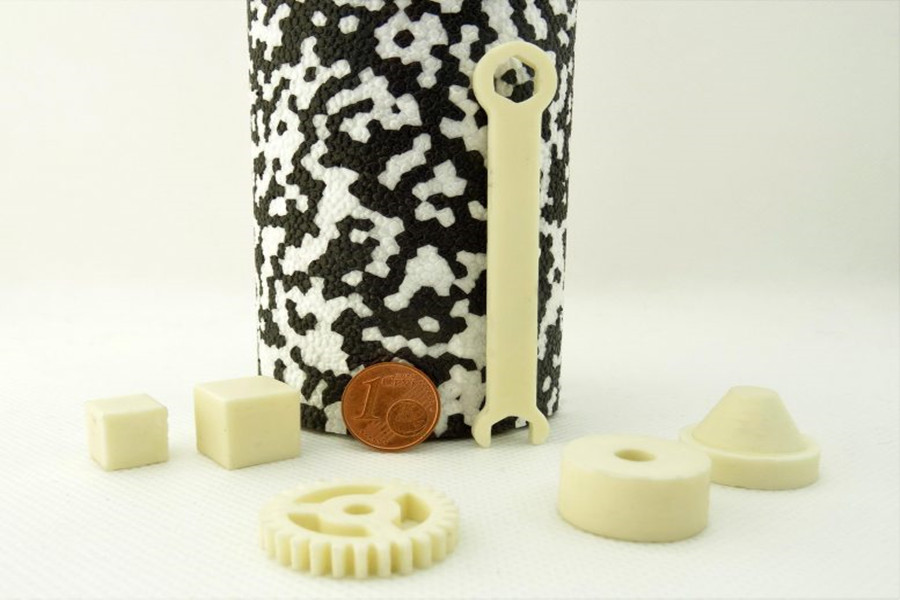 IWARI's "Fused Filament Manufacturing" (FFF) printing process uses thermoplastic filaments in which metal or ceramic particles are embedded. After the printing is completed, the part called the "green car body" will undergo heat treatment to remove the plastic, leaving only the metal or ceramic parts.
The corkscrew used in this work has been 3D printed with stainless steel to meet the space quality standards, and only ready-made desktop 3D printers are used.
ESA non-metallic materials and process engineer Ugo Lafont explained: "Once the plastic-containing object is processed in this way, what is left is pure metal or ceramic. The end result is a high-quality part with good physical properties. Therefore, this This cheap and simple technology can provide additional parts manufacturing capabilities for our space applications and expand the material pallet."
The test parts made in stainless steel and titanium metal as well as alumina ceramics and silicon carbide ceramics using the FFF process have undergone comprehensive non-destructive testing in the materials and electrical components laboratory located in the ESA ESTEC Technology Center.
These parts (in the ratio of a one-cent coin in the picture) are made of aluminum ceramics in accordance with space quality standards, using only an off-the-shelf desktop 3D printer.
Surprisingly, these parts have higher mechanical properties compared to similar products made traditionally—for example, stainless steel can be extended to 100% previously unattainable without breaking.
TIWARI is a start-up company located in the ESA Business Incubation Center in Hessen, Germany and Baden-Wurttemberg, Germany, specializing in the analysis of thermal properties of materials and high-performance metal and ceramic 3D printing instruments.
Company founder Siddharth Tiwari explained: "In recent years, desktop 3D printers have become cheaper and cheaper, and people are very interested in mixing materials with traditional printing materials. However, the real focus of our company is actually to thoroughly understand the process and research. We can achieve thermal and mechanical properties.
This filter (the ratio of a 1 Euro cent coin in the picture) is produced with silicon carbide in accordance with space quality standards, using only an off-the-shelf desktop 3D printer.
"Therefore, this testing activity with ESA has been part of our strategic plan from the beginning to help commercialize the technology. While other companies are still guessing the achievable performance of 3D printed parts, we have tested and identified a One or four independent materials.
"This means that we finally have a database that other companies do not have. This is due to the ability to use ESA resources, otherwise it will cost tens of thousands of euros. And the success of our parts in the space sector has also helped us in the land market. develop."
ESA's technology transfer and patent office facilitated cooperation between ESA and TIWARI in the testing and evaluation of 3D printed parts.
Siddharth Tiwari added: "We want to provide an affordable solution for a market that is often hindered by the high prices associated with additive manufacturing. Our company is one of the most cost-effective companies on the market, and we have also launched a Online evaluation tool to let customers understand the cost of custom parts they need."
Link to this article: Ordinary desktop 3D printers can also print metals and ceramics
Reprint Statement: If there are no special instructions, all articles on this site are original. Please indicate the source for reprinting:https://www.cncmachiningptj.com/,thanks!
---
PTJ® provides a full range of Custom Precision cnc machining china services.ISO 9001:2015 &AS-9100 certified. Large scale machining Manufacturer of medical bags, providing 3D design, prototype and global delivery services. Also offering hard cases, semi-hard EVA, soft-sewn cases, pouches and more for OEMs. All cases are made custom according to specifications with infinite combinations of materials, molds, pockets, loops, zippers, handles, logos and accessories. Shockproof, water-resistant and eco-friendly options. Medical parts, emergency response, Electronic parts, corporate, education, military, security, sports, outdoors and construction industries. Services include case concept consultation, 3D design, prototyping,rototyping,CNC Drilling Services and manufacturing.Tell us a little about your project's budget and expected delivery time. We will strategize with you to provide the most cost-effective services to help you reach your target,You are welcome to contact us directly (

sales@pintejin.com

) .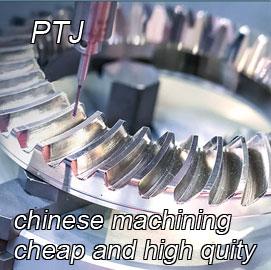 Our Services

Case Studies

Material List

Parts Gallery