Create new 3D printing technology and integrate laser drive technology
On January 13, 2021, Washington, DC, a laser-driven polymerization process for 3D printing applications overcomes the need to build 3D printed objects at once. A research team from the Fresnel Institute in France and the Central University of Marseille in France introduced this method and used it to use quartz glass to create miniature models of bicycles and even the Eiffel Tower.
The method is particularly based on multiphoton polymerization, which ensures that the polymerization process that combines liquid monomer molecules into polymer solids only occurs at the precise laser focus. With this method, users can directly manufacture 3D parts ranging in size from a few microns to tens of centimeters. This process also provides an optical element for shaping the laser beam with a resolution that is theoretically limited only by the following factors.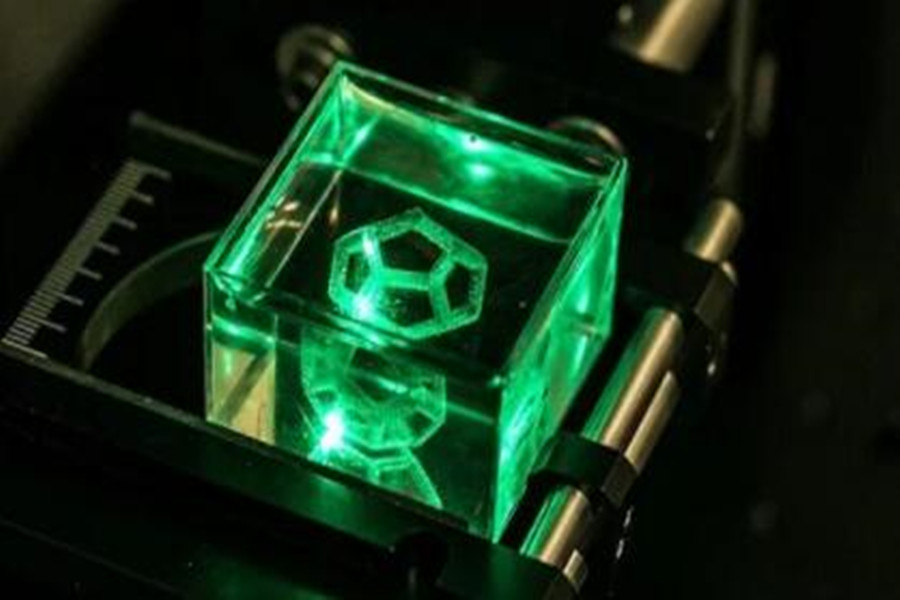 Although multiphoton polymerization can circumvent the need to build objects layer by layer, 3D printed glass objects still need to use materials that are transparent at the laser wavelength, even after the polymerization process is completed. The material must also absorb half of the laser's wavelength to initiate the process.
Researchers have developed a new laser-based process for 3D printing complex parts made of glass. It uses multiphoton aggregation to create objects directly in the 3D volume. Image courtesy of Laurent Gallais, Fresnel Institute and ÉcoleCentrale de Marseille via OSA.
In this new method, the researchers mixed a photochemical initiator (used to absorb laser light) with a resin and a high concentration of silica nanoparticles. The high viscosity of the mixture allows scientists to form 3D parts without any internal deformation or support, thus keeping the focused object in place throughout the printing process. High-power ultrashort laser-the researchers cited the pulse amplification technology introduced by Donna Strickland Gerard Mourou, which won the duo's 2018 Nobel Prize in Physics-further making this technology possible.
"Only strong pulses and very short pulses can produce high-precision nonlinear photopolymerization without thermal effects," said Laurent Gallais, the research team leader who introduced the method.
Traditionally, the traditional layering process used to construct 3D glass has been limited due to the time it takes to construct each layer. When using high-viscosity resin in this process, it is difficult to keep the thickness of the layer uniform. Complicated parts may also require additional supports, which must be accurately positioned and removed.
The new method can be used to make a variety of complex objects, such as bicycles and models of the Eiffel Tower. Image courtesy of Laurent Gallais, Fresnel Institute and ÉcoleCentrale de Marseille via OSA.
Gallais said: "Our method may be used to produce almost any type of 3D glass objects. The team is exploring the possibility of producing glass parts for watches or perfume bottles, while also aiming to reduce costs and use cheaper The laser source is tested and the physical roughness is reduced to improve the practicability of the technology."
Link to this article: Create new 3D printing technology and integrate laser drive technology
Reprint Statement: If there are no special instructions, all articles on this site are original. Please indicate the source for reprinting:https://www.cncmachiningptj.com/,thanks!
---
PTJ® provides a full range of Custom Precision cnc machining china services.ISO 9001:2015 &AS-9100 certified. Large scale machining Manufacturer of medical bags, providing 3D design, prototype and global delivery services. Also offering hard cases, semi-hard EVA, soft-sewn cases, pouches and more for OEMs. All cases are made custom according to specifications with infinite combinations of materials, molds, pockets, loops, zippers, handles, logos and accessories. Shockproof, water-resistant and eco-friendly options. Medical parts, emergency response, Electronic parts, corporate, education, military, security, sports, outdoors and construction industries. Services include case concept consultation, 3D design, prototyping,rototyping,CNC Drilling Services and manufacturing.Tell us a little about your project's budget and expected delivery time. We will strategize with you to provide the most cost-effective services to help you reach your target,You are welcome to contact us directly (

sales@pintejin.com

) .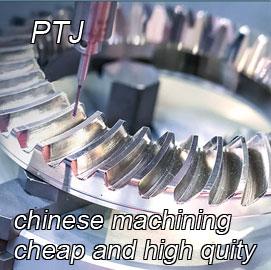 Our Services

Case Studies

Material List

Parts Gallery