Copper prices have risen to a nine-year high, why the rapid rise will affect the downstream
Copper is mainly used in electric power, home appliances, construction, new energy vehicles and other industries, and is closely related to our daily lives. The price of copper ushered in a rapid increase in early February this year.
The main force of Shanghai copper rose to 70,000 yuan per ton at the end of February. It has recently corrected slightly but still remains at a high level of more than 60,000 yuan, with a cumulative increase of more than 10%. What are the reasons for the rapid rise in copper prices? What impact will it have on downstream industries?
Copper prices hit a nine-year high, strong demand and tight supply
Reporter Pei Lei: The copper wire is coated with a layer of insulating paint to become an enameled wire. There are many different specifications of enameled wire. For example, there is an enameled wire with a diameter of 0.27 mm, which is roughly a bit thicker than a hair. Regardless of the small diameter, it has a wide range of applications, such as various industrial motors, household appliances, and new energy vehicles.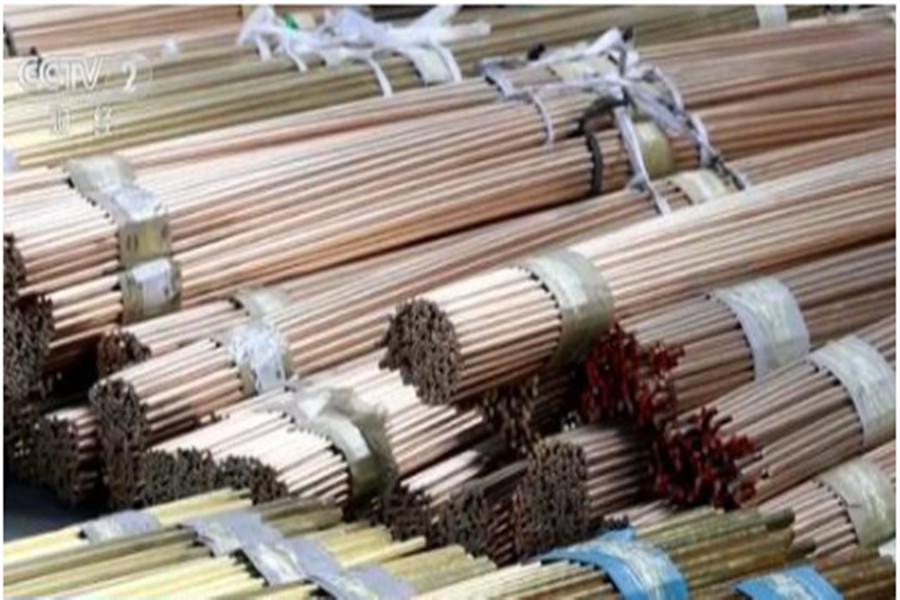 Wang Kesheng is the person in charge of an enameled wire factory in Tongling, Anhui. He told reporters that as a copper processing enterprise, the market for the entire enameled wire industry has been relatively good since the beginning of the year, and downstream demand has been strong. The main customers he is dealing with are various refrigerator motor factories, and the orders are very sufficient. In order to meet the delivery, the enameled wire factory he is responsible for is also rushing to produce at full capacity.
The main force of Shanghai copper hit a nine-year high of 70,000 yuan per ton at the end of February. Because the profit model of copper processing companies such as enameled wire is to collect processing fees, they do not directly bear the pressure of rising copper prices. The pressure of rising copper prices directly falls on downstream companies. Body. Midea notified that the price of Midea refrigerator products will increase by 10% to 15% from March 1st. Related data monitoring shows that the average prices of offline refrigerators, washing machines, and air conditioners have increased by more than 10% year-on-year.
Copper prices have experienced three major rises from 2020 to now.
The first wave: From the end of March last year to July last year, loose global liquidity, coupled with the resumption of domestic work and production, drove the price of copper to rise from the bottom of more than 35,000 yuan per ton to about 52,000 yuan.
The second wave: starting in November last year, the price of copper rose from 52,000 yuan to 59,000 yuan in two months, mainly because of the emergence of the new crown pneumonia vaccine and the good domestic real estate data.
The third wave: Copper prices rose to a maximum of 70,000 yuan in February this year. Recently, they have slightly corrected but still remain high.
Analysts said that the pricing of copper follows two models, one is the supply and demand of copper, and the other is the financial properties of copper.
Xu Hongyuan, Steel and Nonferrous Industry Analyst at Yangtze River Securities: It is estimated that after the US has passed 1.9 trillion US dollars of stimulus, the pattern of supply and demand plus financial attributes resonance will be realized. So you can see that the price of copper has risen sharply since February 5, and it has risen by about 10,000 yuan per ton. The supply and demand pattern of copper is very good. With the rapid landing of overseas vaccines, the demand is more certain; the supply is still relatively tight, mainly because it will take time for some South American mines to resume production.
Smelter orders are sufficient, global copper inventories drop to 10-year low
Rising copper prices are good for mines, and smelters have sufficient orders, but processing fees are in a downward channel. Why?
Reporter Pei Lei: Copper water is made from copper concentrates, with a copper content of 99.3%. When the copper water enters the mold, it will be cast into a copper anode plate. After the water is cooled, it will become a very beautiful copper plate. About 3800 copper anode plates can be produced here every day.
In a copper smelter in Tongling, Anhui, the copper anode plate finally needs to undergo electrolysis to form electrolytic copper, also known as cathode copper, which is the raw material for many copper products.
The relevant person in charge told the reporter that the company's electrolytic copper output has been increasing in recent years. In 2019, it will be 500,000 tons. In 2020, there will be 600,000 tons. This year is expected to be 625,000 tons. The plan is full for the whole year, and production and sales are very prosperous.
The upper reaches of the copper industry chain are mines, which are the direct beneficiaries of the rise in copper prices. The top 13 mining companies in the world account for 50% of the market share, which is not as high as iron ore concentration. Midstream smelting companies and downstream copper processing links mainly earn processing fees and do not bear copper price fluctuations. However, in recent years, smelting and processing fees have been in a downward channel.
China's global copper consumption accounts for more than 50%, which is mainly used in industries such as electricity, home appliances, construction, and new energy vehicles. Analysts said that stock demand such as home appliances will gradually decline, but the incremental demand for emerging industries including wind power, photovoltaics, and new energy vehicles will gradually increase. The tight supply of copper and the irreplaceability of electrical conductivity will keep the copper price center moving upward.
Xu Hongyuan, Steel and Nonferrous Industry Analyst at Yangtze River Securities: Counting down, the global explicit inventory is a low point in the past ten years. The global annual copper demand is about 23 million tons and 24 million tons. According to our calculations, the penetration rate of new energy vehicles continues to increase. From 2021 to 2025, there will be an annual marginal demand increase of about 200,000 tons. quantity.
The price of recycled copper is rising, and 70% of the supply comes from imports
After the Spring Festival, the price of recycled copper, also known as scrap copper, is also rising. What is the current domestic supply? What impact does it have on copper products companies?
Jiang Limin, General Manager of Purchasing Management Center of Zhejiang Hailiang Co., Ltd.: Here are our recycled copper, here are the copper pipes replaced from the copper water pipes in foreign buildings, and here are the wires and cables stripped from the foreign construction industry. Copper wire. The copper content of these coppers is above 99.5%.
In the raw material warehouse of a copper rod manufacturer in Zhuji, Zhejiang, there are various types of recycled copper with a total weight of 5,000 tons and a value of about 300 million yuan. Jiang Limin, who is in charge of raw material procurement, and He Huayang, a recycled copper supplier from Jiangxi, have maintained cooperation for many years. However, they found that copper prices rose sharply in February, and the price of recycled copper followed the trend. Despite the recent correction, it was still at a high price. For example, the price of 1# bright copper wire was about 59,000 yuan per ton, an increase of more than 10% during the year. .
Jiang Limin, General Manager of Purchasing Management Center of Zhejiang Hailiang Co., Ltd.: It will affect our capital occupation by 17% to 18%. To put it simply, we need 10,000 tons of copper rod sales a month. I used to need 500 million in working capital, but now I may need 600 million in working capital.
About 70% of the recycled copper supply in the current market comes from imports, and 30% comes from the domestic market. He Huayang, a secondary copper supplier, said that although the price of secondary copper is at a high level and foreign secondary copper traders are willing to ship, due to the impact of the epidemic, the efficiency of routes has decreased and the freight rate has risen. The supply of imported secondary copper has been hindered, while domestic recycling The bullish reluctance of copper traders to sell has aggravated the shortage of the overall recycled copper market.
He Huayang, deputy general manager of Jiangxi Guixi Jinxin Metal Co., Ltd.: The purchase volume used to be 25,000 to 30,000 tons per month, but now it is almost 5,000 to 6,000 tons less. Suppliers are reluctant to sell. They have expectations for the volatility of copper prices. Maybe he thinks that the price has not risen to the price he wants in his heart.
China has banned the import of solid waste from 2021, but allows high-grade metal scraps that meet the new standards to be reclassified as recycled resources, so scrap copper is now more referred to as recycled copper in the industry. The policy change makes the import of recycled copper no longer need approval, and high-quality recycled copper can be imported in large quantities.
Jiang Limin, General Manager of Purchasing Management Center of Zhejiang Hailiang Co., Ltd.: From January to February, the purchase of recycled copper exceeded 20,000 tons. Doubled from previous years.
Link to this article: Copper prices have risen to a nine-year high, why the rapid rise will affect the downstream
Reprint Statement: If there are no special instructions, all articles on this site are original. Please indicate the source for reprinting:https://www.cncmachiningptj.com/,thanks!
---
PTJ® provides a full range of Custom Precision cnc machining china services.ISO 9001:2015 &AS-9100 certified. Large scale machining Manufacturer of medical bags, providing 3D design, prototype and global delivery services. Also offering hard cases, semi-hard EVA, soft-sewn cases, pouches and more for OEMs. All cases are made custom according to specifications with infinite combinations of materials, molds, pockets, loops, zippers, handles, logos and accessories. Shockproof, water-resistant and eco-friendly options. Medical parts, emergency response, Electronic parts, corporate, education, military, security, sports, outdoors and construction industries. Services include case concept consultation, 3D design, prototyping,rototyping,CNC Drilling Services and manufacturing.Tell us a little about your project's budget and expected delivery time. We will strategize with you to provide the most cost-effective services to help you reach your target,You are welcome to contact us directly (

sales@pintejin.com

) .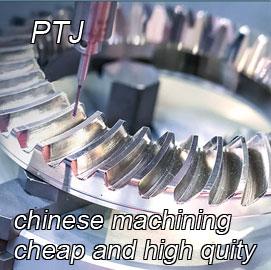 Our Services

Case Studies

Material List

Parts Gallery