3D printing of thermoplastic materials using embedded media in free form
Fused Deposition Modeling (FDM) and Direct Ink Writing (DIW) have successfully demonstrated the manufacture of thermoplastic 3D free structures involving overhanging (non-anchored) structures, but they are limited in applicable materials and printing conditions. Free-structure 3D printing requires supporting materials that can print thermoplastics in non-anchored locations.
A DIW 3D printer was used to print polymer inks in Bingham plastic microgel as an embedding medium. The surrounding embedded media supports the printed ink and causes in-situ phase separation by immersion precipitation.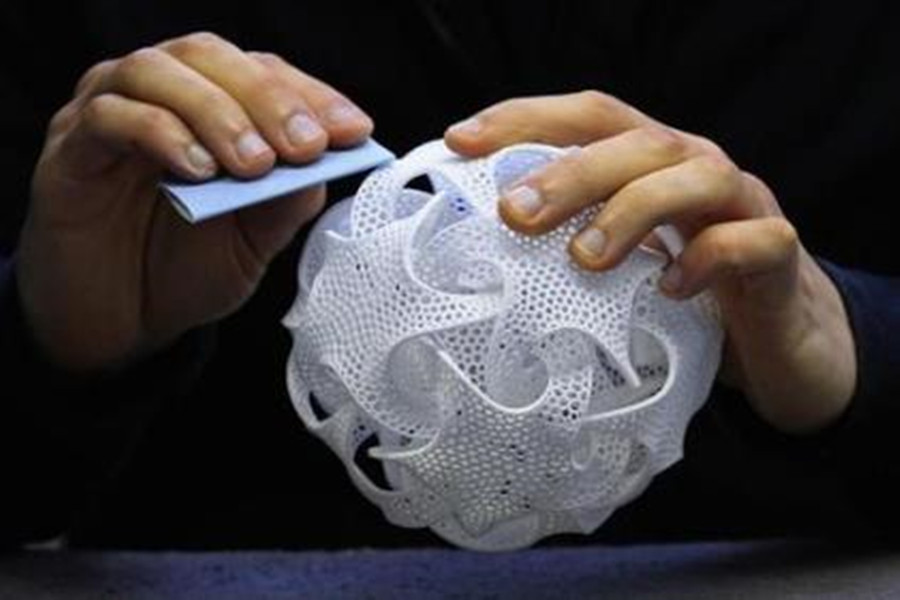 In order to solve the difficulties of free-form manufacturing by extrusion-based printing, the use of microparticle gels as embedding media has been widely explored. These methods are collectively referred to as embedded 3D printing (e3DP).
In these demonstrations, the gel appeared as Bingham Plastics with low modulus and low yield stress printing low-viscosity resins. e3DP can freely manufacture different materials, such as silicone, hydrogel, casting alloy, colloid and hydrogel containing living cells.
Despite all these successful studies, the free-form manufacturing of thermoplastics has not been proven with e3DP. This is because molten thermoplastics and nozzles are usually greater than 100°C, and they are not compatible with support media composed of microparticle hydrogels.
Researchers from the Rheology Laboratory of the Singapore University of Technology and Design (SUTD) have developed a simple method for 3D printing thermoplastics using a free-form embedded medium called free-form polymer precipitation (FPP) .
In FPP, the microparticle gel as the surrounding medium has two basic functions at the same time. The microparticle gel provides structural support for the ink, and induces the phase change of the ink through soaking and precipitation. The 3D printing technology based on the surrounding particle immersion precipitation method has opened up the ability of thermoplastics to be freely manufactured.
Studies have shown that using water-based and ethanol-based microparticle gels as the surrounding gel allows the use of more solvents and polymers in FPP. Polymer inks with low polymer concentration (low viscosity) and inks with porogen impart porosity inside the printed structure.
Our method overcomes the limitation of using microparticulate media for free-structure thermoplastics, and is the first to use immersion precipitation microparticulate gel polymer inks, said the lead author of the paper, Dr. Rahul.
FPP provides a unique method to manufacture mechanically strong components composed of various 3D-shaped thermoplastics without the need for supporting materials. This extends the existing additive manufacturing technology, added Michinao Hashimoto, SUTD principal researcher and associate professor.
Link to this article: 3D printing of thermoplastic materials using embedded media in free form
Reprint Statement: If there are no special instructions, all articles on this site are original. Please indicate the source for reprinting:https://www.cncmachiningptj.com/,thanks!
---
PTJ® provides a full range of Custom Precision cnc machining china services.ISO 9001:2015 &AS-9100 certified. Large scale machining Manufacturer of medical bags, providing 3D design, prototype and global delivery services. Also offering hard cases, semi-hard EVA, soft-sewn cases, pouches and more for OEMs. All cases are made custom according to specifications with infinite combinations of materials, molds, pockets, loops, zippers, handles, logos and accessories. Shockproof, water-resistant and eco-friendly options. Medical parts, emergency response, Electronic parts, corporate, education, military, security, sports, outdoors and construction industries. Services include case concept consultation, 3D design, prototyping,rototyping,CNC Drilling Services and manufacturing.Tell us a little about your project's budget and expected delivery time. We will strategize with you to provide the most cost-effective services to help you reach your target,You are welcome to contact us directly (

sales@pintejin.com

) .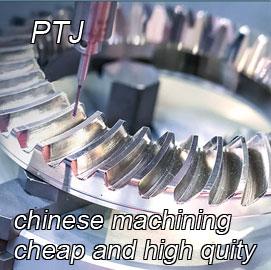 Our Services

Case Studies

Material List

Parts Gallery