The development background, classification and advantages of inkjet sand 3D printing technology
1. The background of the development of inkjet sand 3D printing:
China Foundry has been facing the status quo of large but not strong, and key high-precision castings mainly rely on imports. Speeding up the promotion and application of sand mold 3D printing technology is conducive to promoting China from a large foundry country to a powerful foundry country!
In order to accelerate the research and development of China's sand mold 3D printing technology, the Ministry of Science and Technology approved the "large-size foundry sand mold high-efficiency additive manufacturing equipment and process research" and "high-efficiency wide-format droplet jet array printing" in the 2016, 2017, and 2018 annual key special projects of additive manufacturing. The three projects of "Sand Mold 3D Printing Supported Intelligent Casting Industrialization Application Demonstration" are arranged in three aspects: core components-nozzles, core equipment and application demonstrations to support the development of China's sand mold 3D printing technology and promote casting Industry transformation and upgrading. As a result, a number of companies that develop and produce inkjet sand 3D have been born in China, and the best of them is ASK. The company not only made the machine, but also developed its own piezoelectric inkjet print head, which successfully broke the foreign monopoly, which is of great significance.
2. Classification of inkjet 3D printing:
Inkjet sand 3D printers generally use conventional piezoelectric nozzles or thermal foam nozzles (2D inkjet printer nozzles), which are one of the technologies that use inkjet printheads for 3D printing. At this stage, 3D printing technologies using inkjet print heads are divided into two categories: inkjet direct molding technology and powder bonding molding technology:
3. The origin of inkjet sand 3D printing technology:
The inkjet sand 3D printing technology uses the 3DP technology, which was invented by Professor Emmanuel of Massachusetts Institute of Technology and others. The patent application was filed in 1989 and the patent was granted in 1993. In 1995, Zorporation obtained a license from the Massachusetts Institute of Technology to use the technology to produce 3D printers. Later, Zorporation was acquired by 3D Systems. The original Zorporation company members later made the liquid metal 3D printer XJET. It is reported that some members of Zorporation are from Hewlett-Packard, and Hewlett-Packard has also begun to vigorously deploy powder-bonded 3D printing technology in recent years.
How 3DP technology works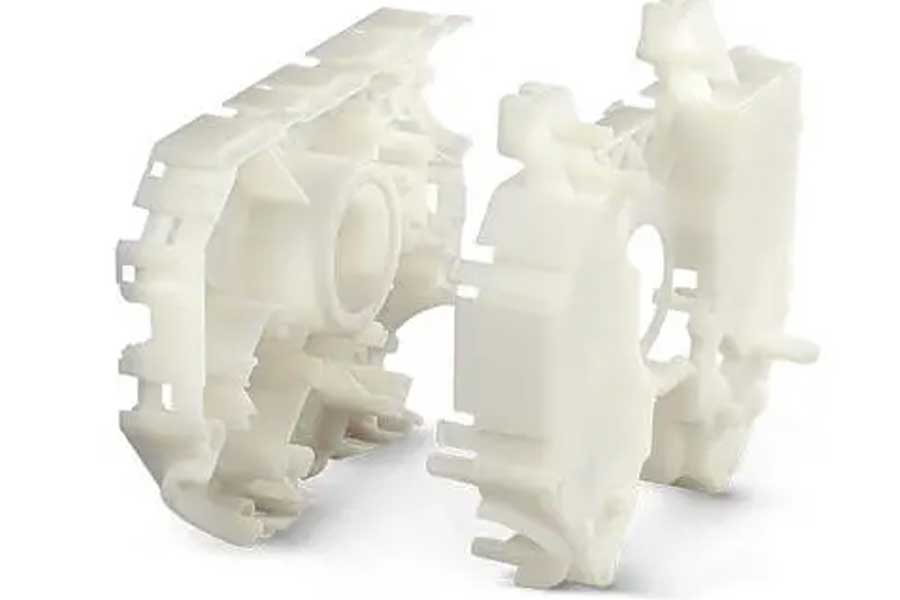 4. Advantages of inkjet sand mold 3D printing technology:
Due to the use of 3DP technology, the inkjet sand 3D printer can produce sand molds at approximately 10 times the speed of laser sintering coated sand, which greatly improves the production efficiency of sand mold 3D printing and enables small and medium batch production.
In aerospace, automotive, nuclear power and other industries, this technology is suitable for the R&D and manufacturing of prototypes and the production of small and medium-sized castings, saving long mold-opening time and high mold-opening costs. At the same time, the technology ignores the shape of the casting, so that the designer can design the casting completely in accordance with the optimal scheme, and is no longer limited by the machining requirements.
5. Difficulties of inkjet sand 3D printing:
At present, more and more companies are engaged in the research and development of inkjet 3D sand printing technology, and several new companies emerge every year. At present, this technology in China is still in its infancy. All 3D printing companies engaged in this technology are facing the following problems:
① R&D personnel familiar with 3D printing technology do not understand inkjet technology, and R&D personnel familiar with inkjet printing technology do not understand 3D printing technology;
② R&D personnel who are familiar with adhesives do not understand ink, and R&D personnel who are familiar with ink do not understand adhesives;
③The sprinkler technology relies on foreign imports, which is expensive and cannot obtain the best driving parameters and timely technical support;
④The research and development of materials can not keep up, and no material that matches well with the nozzle can be found, resulting in frequent clogging of the nozzle;
⑤ There is a shortage of inkjet technical talents.
⑥The post-treatment process in the foundry industry is complicated.
Link to this article: The development background, classification and advantages of inkjet sand 3D printing technology
Reprint Statement: If there are no special instructions, all articles on this site are original. Please indicate the source for reprinting:https://www.cncmachiningptj.com/,thanks!
---
Sheet metal, beryllium, carbon steel, magnesium, 3D printing, precision CNC machining services for heavy equipment, construction, agriculture and hydraulic industries. Suitable for plastics and rare alloys machining. It can turn parts up to 15.7 inches in diameter. Processes include swiss machining,broaching, turning, milling, boring and threading. It also provides metal polishing, painting, surface grinding and shaft straightening services. The production range is up to 50,000 pieces. Suitable for screw, coupling, bearing, pump, gearbox housing, drum dryer and rotary feed valve applications.PTJ will strategize with you to provide the most cost-effective services to help you reach your target,Welcome to Contact us (

sales@pintejin.com

) directly for your new project.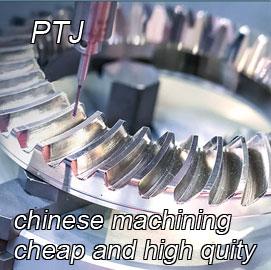 Our Services

Case Studies

Material List

Parts Gallery