Mold manufacturers upgrade and transform to achieve a big leap from low-end to high-end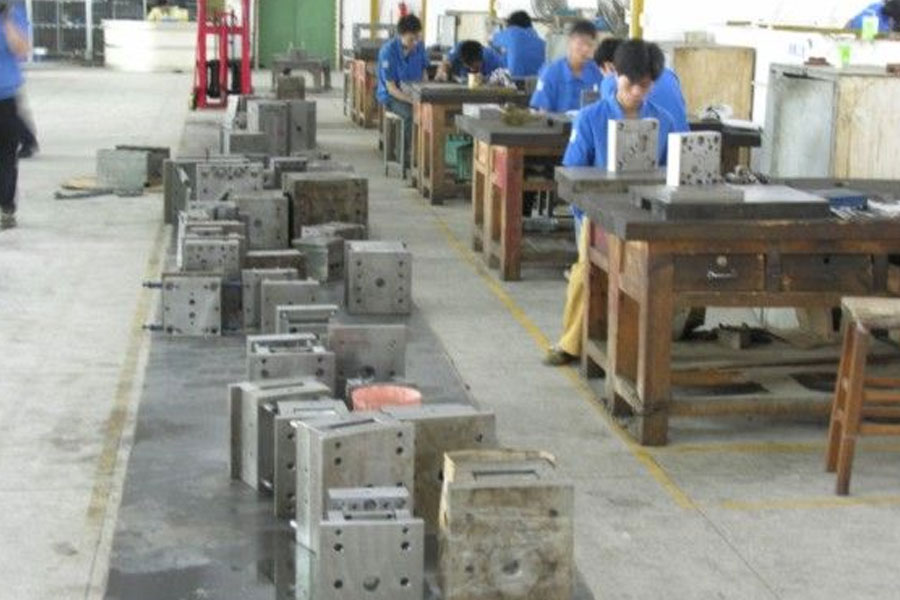 The mold industry must accelerate the adjustment of its development strategy, change the development mode, upgrade the development level, and realize the leap from low-end manufacturing to high-end manufacturing. Although there is no shortage of excellent, competitive, and large-scale mold companies in the Yangtze River Delta, relevant experts said that the mold manufacturing industry in the Yangtze River Delta region has achieved rapid development in these years, but it is still in the low-end link of the international industrial division. If it is not an "international manufacturing base", it can only be called the "assembly workshop of the world" at best. The main reason is:
One is over-reliance on Cnc Machining trade.
A sample survey on the manufacturing industry in the Yangtze River Delta shows that more than 70% of the companies in the Yangtze River Delta produce final products, of which more than 80% are engaged in OEM (OEM), and only 18.3% of companies do odm (that is, have a certain design ability). This reflects that the processing trade in the Yangtze River Delta is still in the development stage of simple custom cnc machining and assembly.
This also has a large proportion in mold companies. Of course, the most emphasized in the above is that the manufacturing industry in the Yangtze River Delta and the mold manufacturing industry should not rely too much on foreign investment, but should review the situation. As long as it is used well, accurately, and steadily, the rational use of foreign investment will help improve The development of the mold industry in the Yangtze River Delta.
Everything is antagonistic and unified, as evidenced by successful examples, such as the Jiangsu Mold Industry Experimental Zone in Kunshan, which is a mold industry park dominated by high-end molds. Compared with Yuyao Mould City, Kunshan Mould City is a "power-based" park, positioned in the production of high-tech molds, and foreign-funded enterprises account for the majority. In 2004, several plastic mold projects with an investment of more than 10 million yuan were launched in the mold industry experimental zone. Since the mold projects invested by foreign-funded enterprises are generally high-tech and large-scale, this will effectively improve the mold level in the Yangtze River Delta.
The second is excessive reliance on foreign investment.
The exports of foreign-invested enterprises in Shanghai and Jiangsu accounted for nearly 70% of their total exports. The annual investment in the county-level city of Kunshan in Jiangsu exceeds the total amount of foreign investment in the entire western region of China. In Kunshan, relying on the National Torch Plan Kunshan Mould Industry Base has attracted a large number of foreign-funded mould companies.
The third is excessive reliance on large international buyers.
At present, in the Yangtze River Delta region, with the exception of a few domestic market-oriented companies that have formed regional brands, most local labor-intensive companies, such as mold manufacturing companies, conduct international processing in low-value-added links. The main customer orders come from European and American brands or second and third-tier distributors led by them. Sales channels, after-sales service, technical standards, etc. are all in the hands of foreign businessmen.
The fourth is over-reliance on imported technology.
The latest research report shows that although the Yangtze River Delta region accounts for more than a quarter of the country's patent applications, there are very few invention patents with core technologies, and there are insufficient patents from the three parties (the United States, Europe, and Japan) that reflect the international level of the industry. 1%. In the process of development, some mold companies purchase advanced and imported cnc machine to increase production capacity and product quality, but they still lack mastery of some important operating links, which affects orders. Eventually a large number of advanced equipment was left unused.
Link to this article: Mold manufacturers upgrade and transform to achieve a big leap from low-end to high-end
Reprint Statement: If there are no special instructions, all articles on this site are original. Please indicate the source for reprinting:https://www.cncmachiningptj.com/,thanks!
---
Sheet metal, beryllium, carbon steel, magnesium, 3D printing, precision China CNC machining services for heavy equipment, construction, agriculture and hydraulic industries. Suitable for plastics and rare alloys machining. It can turn parts up to 15.7 inches in diameter. Processes include swiss machining,broaching, turning, milling, boring and threading. It also provides metal polishing, painting, surface grinding and shaft straightening services. The production range is up to 50,000 pieces(Die Casting Service). Suitable for screw, coupling, bearing, pump, gearbox housing, drum dryer and rotary feed valve applications.PTJ will strategize with you to provide the most cost-effective services to help you reach your target,Welcome to Contact us (

sales@pintejin.com

) directly for your new project.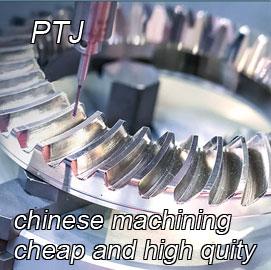 Our Services

Case Studies

Material List

Parts Gallery