The Magical Role Of High Temperature Nickel Alloy And Stainless Steel In Concentrating Solar Power Generation
Nickel-based alloys and nickel-containing stainless steel play a key role in a new type of renewable energy called solar thermal power generation or concentrated solar power (CSP). The application of these materials allows the industry to overcome the difficulties in the field of heat transfer and heat storage technology, and for projects with a design life of 40 years or more, it helps to reduce material degradation or replacement costs.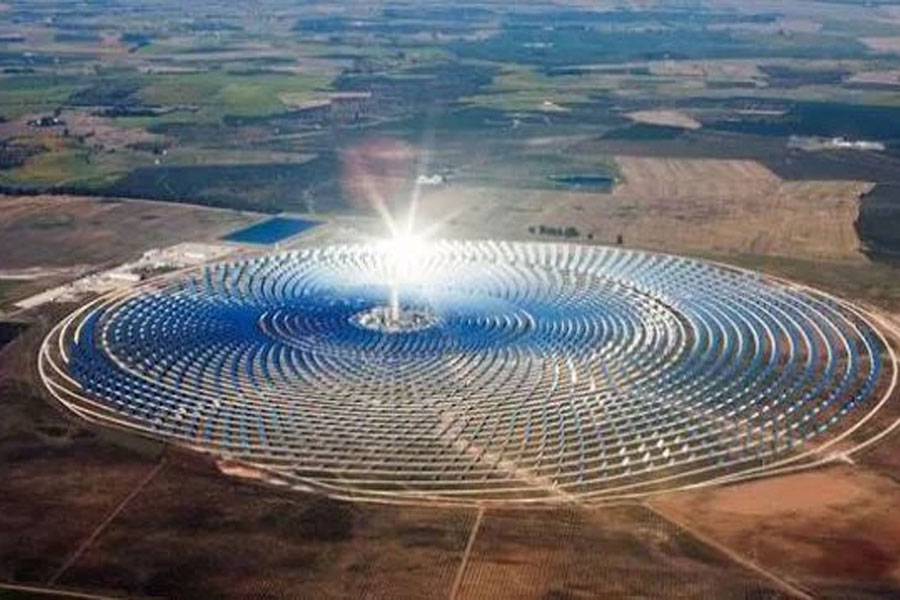 According to the International Energy Agency (IEO 2017), from 2015 to 2040, the consumption of renewable energy (including CSP) will grow at an annual rate of 2.3%. At present, there are more than 40 solar thermal power plants in the world, and more than 20 such power plants are in the planning or construction stage. They tend to be located in areas with high solar irradiance, such as Spain, India, South Africa, China, Chile, Australia, Middle East and North Africa (MENA) and the southern United States.
The model CSP power station was put into operation as early as the 1980s. Since then, great progress has been made in energy harvesting and storage. The solar tower is a newly developed concentrating technology in which molten salt is used as the heat transfer fluid. The melting temperature of the nitrate mixture is generally 130°C (268°F) or above. They remain liquid in an insulated storage tank at a temperature of 288°C (550°F). The liquid salt is then pumped through pipes into the solar receiver and heated to temperatures as high as 566°C (1,050°F) under the action of concentrated radiation. The high-temperature liquid is then sent to the high-temperature storage tank. The high-temperature storage tank is also insulated and can store heat for a long time.
Thermal Electric Energy Storage (TES) is used to compensate for changes in demand and environmental conditions. Molten salt is pumped into the steam generator to generate steam as needed to drive conventional turbines and generators. Compared with other large-scale renewable energy sources, TES has unique advantages. In some cases, backup fuel for power generation is not even required. In the summer of 2013, a molten salt tower system in Spain continuously generated electricity 24 hours a day for 36 days-the first time in history.
Crescent Sand Dune is such a power station in operation. It is located in Tonopah in the desert north of Las Vegas, Nevada, with a net power generation of 110 MW and a TES time of 10 hours. This means that the power station can generate power at full load for up to 10 hours during peak demand. More than 10,000 heliostats reflect sunlight and concentrate the energy on a receiver on top of a 200-meter (640-foot) high tower. Each heliostat is composed of a small mirror with a total area of 115.7 square meters (1,245 square feet). The total light collection area exceeds 1.2 million square meters (12 million square feet). Since its commercial application in 2015, Crescent Dune has generated more than 173 gigawatts of electricity, which is estimated to be able to meet the peak electricity demand of 75,000 households. The solar tower and molten salt CSP became the design basis for new planned projects in South Africa, Australia and Nevada. The 100 MW Redstone project in South Africa will meet the peak electricity demand of about 200,000 households with a TES time of 12 hours. A large-scale new project in Nevada has 10 solar towers with a generating capacity of 2 gigawatts (2,000 megawatts).
The use of stainless steel and nickel alloys has made high-temperature systems possible, whereas in the past, operating with molten salt was a big problem. Designers and engineers began to use nickel-based alloys such as UNS N06617, N06625 and N06230 to make receiving tubes because they need to maintain high-temperature strength for a long time-this characteristic is called creep resistance. These alloys can remain stable at working temperature mainly because of their high nickel content and oxidation resistance. Type 347H stainless steel (S34709) is used for high temperature storage tanks.
As of 2016, the total global installed capacity of CSP reached 4,815 MW. In 2017, Spain's installed capacity put into operation was 2,300 MW, accounting for almost half of the world's total. The United States has an installed capacity of 1,740 MW and has two of the world's largest projects: the Ivanpah Solar Power Station (392 MW) and the Mojave Solar Project (354 MW).
Crescent Dune is located in the desert north of Las Vegas, Nevada, with a net power generation of 110 MW and a TES time of 10 hours. This means that the power station can generate power at full load for up to 10 hours during peak demand.
Solar Tower Concentration Technology
1. The sun is collected by a large heliostat and reflected to the receiver on the top of the 195-meter (640-foot) tower;
2. The liquid salt from the cold salt tank is pumped into the receiver and heated to 566°C (1050°F);
3. The heating salt in the receiver is stored in a hot salt tank;
4. The hot salt is pumped into the hot salt tank through the steam generator to form steam, thereby driving the steam turbine to generate electricity;
5.288℃ (550℉) cold salt flows back to the cold salt tank;
6. The condensed steam from the steam turbine is repeatedly recycled.
Link To This Article:The Magical Role Of High Temperature Nickel Alloy And Stainless Steel In Concentrating Solar Power Generation
Reprint Statement: If there are no special instructions, all articles on this site are original. Please indicate the source for reprinting:https://www.cncmachiningptj.com/,thanks!
---
PTJ – As an accomplished China CNC machining company and CNC shop, PTJ Hardware Co., Ltd has been specialized in OEM CNC lathing, custom CNC machining parts production and rapid CNC machining services China for over 12 years and always maintaining the highest standard in delivery speed and reliable quality of precision CNC manufacturing components. With the help of high-level technology and efficient equipment, as well as rigorous attitude, we passed the ISO9001:2015 quality certification, which supports the long-term development of PTJ CNC milling services, CNC turning services, CNC milling-turning, CNC drilling services, 3/4/5 axis machining, swiss machining services, CNC machining China custom parts and service, small parts machining, etc. PTJ professional CNC parts machining involves CNC metal parts manufacturing, plastic CNC machining, and some difficult materials. Our CNC machining products can be utilized in a broad range of industries..PTJ will strategize with you to provide the most cost-effective services to help you reach your target,Welcome to Contact us (

sales@pintejin.com

) directly for your new project.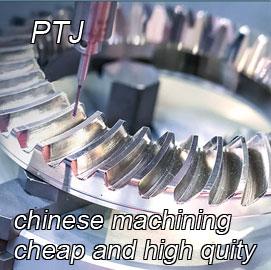 Our Services

Case Studies

Material List

Parts Gallery