Development status and independent innovation strategy of welding industry
1. Position and role in the equipment manufacturing industry
Welding is a manufacturing technology that permanently connects materials and becomes a structure with a given function. Almost all products, from hundreds of thousands of tons of huge wheels to microelectronic components of less than 1 gram, use welding technology to varying degrees in their manufacturing. Welding has penetrated into all areas of the manufacturing industry, directly affecting the quality, reliability and life of products, as well as production costs, efficiency and market response speed.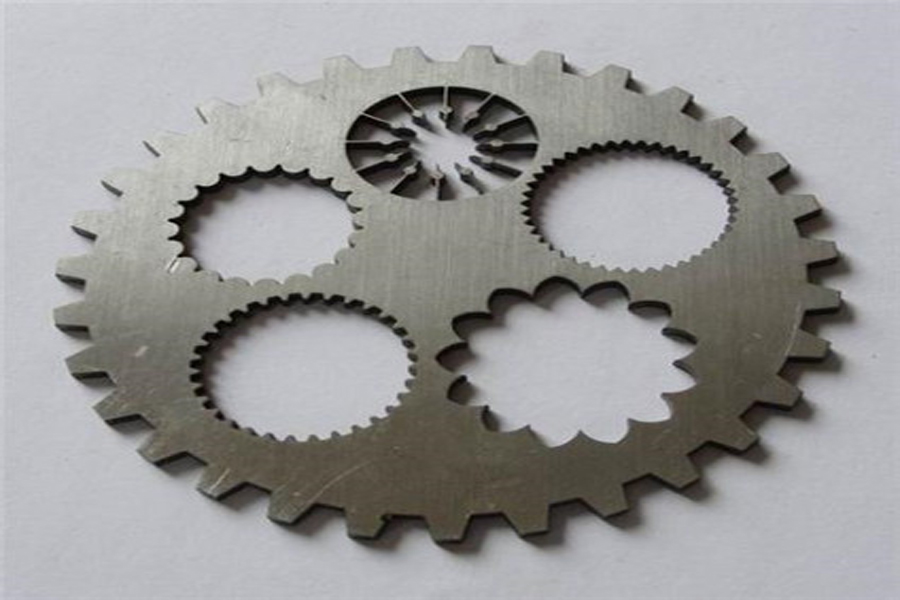 China's steel output in 2005 reached 349 million tons, becoming the world's largest steel producer and consumer, and the amount of steel used in welded structures also exceeded 130 million tons, which is equivalent to the steel output of the United States in one year, making it unprecedented in the world. The largest manufacturer of welded steel structures.
Judging from some landmark projects completed in China in 2005, welding technology has played an important role. For example, the hydropower equipment of the Three Gorges Project is a huge welding system, including water pipes, volutes, runners, large shafts, generator bases, etc. The martensitic stainless steel runners have a diameter of 10.7 m and a height of 5. 4 m weighing 440 tons, it is the world's largest cast-welded structure runner. The runner is welded by the upper crown, the lower ring and 13 or 15 blades. The welding of each runner requires 12 ton welding wire, which takes more than 4 months. The successful launch and recovery of the Shenzhou-6 spacecraft marked a huge progress in China's aerospace industry. The return capsule and orbital module where two astronauts moved were all welded structures of aluminum alloy, and the airtightness and deformation control of the welded joints were important The key to welding manufacturing. At the end of 2005, the first hydrogenation reactor of China's first direct coal liquefaction unit manufactured by the First Heavy Machinery Group for Shenhua Company, with a diameter of 5.5 m, a length of 62 m, a thickness of 337 mm, and a weight of 2,060 tons, is the largest in the world today. , The heaviest forging-welding structure hydrogenation reactor, adopts the fully automatic double-wire narrow gap submerged arc welding technology with independent intellectual property rights in China, and each girth weld needs to be welded continuously for 5 days. The West-East Gas Pipeline is 4,000 km long. It is China's first high-strength steel (X70) large-diameter long-distance pipeline. The spiral steel pipes and longitudinal seam steel pipes used are all welded pipes in the form of plate-welding. In 2005, the total tonnage of my country's shipbuilding reached 12.12 million tons, accounting for 17% of the world's total shipbuilding. It ranks third in the world after Japan and South Korea, and is moving towards the world level with an annual output of 25 million tons. The domestically manufactured 300,000-ton supertanker, the new type 5668 TEU container ship, the 150,000-ton bulk carrier, and the 170 ship known as the "China's First Shield" that have attracted worldwide attention are the pride of China's shipbuilding industry. It is a typical board-welded structure. In addition, Shanghai Zhonglupu Bridge is the world's longest fully welded steel arch bridge; the ellipsoidal dome of the National Centre for the Performing Arts is the world's heaviest steel structure dome; the bird's nest steel structure of the Olympic main stadium under construction weighs more than 40,000 tons , Is also the best in the world. These large-scale structures are the largest, heaviest, longest, tallest, thickest, and newest representative and important products manufactured in China. It can be seen that welding has a very important position and role in the development of the national economy and the construction of national defense.
It can be seen from the research and development projects of 20 major national technical equipment in the "Eleventh Five-Year Plan" that the million-kilowatt nuclear power unit, ultra-supercritical thermal power generators, high-head ultra-large-capacity hydropower units, and large-scale pumped storage Units, complete sets of technical equipment for 30-600,000-watt circulating fluidized bed (CFB) boilers, large-scale megaton-class ethylene plants, mega-tonne large-scale terephthalic acid plants, large-scale coal-to-gas plants, and large-scale coal mines Among the integrated mining technology and equipment, welding manufacturing is one of the key manufacturing processes.
2. Analysis of the industry's independent innovation capability
2.1 The status quo of industry technology
Since the founding of New China, especially in the 25 years of reform and opening up, China has independently researched, developed and introduced some advanced welding equipment, technologies and materials. At present, the mature welding methods and equipment that have been used in production in the world are also used in China, but the depth and breadth of application are different. Chinese manufacturing companies are already adopting technologies such as electron beam welding, laser welding, laser brazing and laser cutting, laser and arc combined heat source welding, single-wire or twin-wire narrow-gap submerged arc welding, 4-wire high-speed submerged arc welding, and dual-wire pulsed welding. Gas shielded welding, plasma arc welding, fine plasma arc cutting, water jet cutting, CNC cutting system, robot welding system, welding flexible production line (W-FMS), variable polarity welding power supply, surface tension transition welding power supply (STT) and full Digital welding power supply, etc. Even the friction stir welding technology, which is currently more popular in the world, has been applied to the production of products. The level of welding production technology in China has been greatly improved, but the seriousness of the existing problems cannot be ignored.
2.2 Status of foreign technological innovation
Developed countries in the world attach great importance to the development and innovation of welding technology. American and German experts are discussing the role and development direction of welding in the 21st century. It was agreed that:
1. Welding (by 2020) will still be an important processing technology in the manufacturing industry. It is a precise, reliable, low-cost, and high-tech method of joining materials. At present, there is no other method that can be more widely applied to the connection of metals than welding and add greater added value to the welded products.
2. Welding technology (including joining, cutting, coating) now and in the future is the preferred processing method that is most likely to successfully process various materials into products that can be put on the market.
3. Welding is no longer a "call-to-call process", it will gradually be integrated into the whole life process of the product, from design, development, manufacturing to maintenance and recycling.
4. Welding will be considered to be a vital means to improve the cost, quality and reliability of the product's life span, and it will also make an important contribution to improving the product's market competitiveness.
2.3 Problems and gaps in domestic independent innovation capabilities
2.3.1 Problem
Compared with foreign countries, on the whole, the level of mechanization and automation of domestic welding production is low, and the level of welding technology, welding equipment, and welding materials that many companies need, China's own, and which are "large and widely used" Compared with cutting-edge welding technology, it lags behind foreign countries. However, for key enterprises above the middle level in the industries of automobiles, shipbuilding, rail vehicles, power station boilers, power generation equipment, heavy machinery, construction machinery, containers, etc., they have introduced some foreign advanced welding equipment in many technological transformations since the reform and opening up. , Materials and processes, and the technological level of welding production has been greatly improved. It can basically reach the level close to that of similar foreign enterprises. It can produce equipment and products required by the national economy and national defense construction. It is only the application and use of advanced technology. The number and advanced level of technology are different from those of foreign companies. However, it must be noted that there is still a lack of more advanced welding equipment, high-end welding materials and efficient welding technology with independent brands in China. At present, most of these advanced welding equipment and materials used by enterprises rely on foreign imports. The glorious surface and hollow technology of domestic welding production is a serious strategic weakness.
There are many reasons why the domestic welding innovation ability is not high:
(1) From a national level, relevant government departments lack a comprehensive and accurate understanding of the position and importance of welding technology in the development of the national economy and national defense construction; lack of strategic development of welding technology in response to economic development and market competition needs Guide planning; excessive pursuit of high-tech and sophisticated, while ignoring the innovation of basic welding technology.
(2) From the perspective of higher education institutions, before 1998, more than 50 higher education institutions in China had established welding majors, and each year they trained thousands of welding graduates for the country. After the implementation of general education, the Ministry of Education only approved one Harbin Institute of Technology to retain an independent welding major, and cultivate 70 to 80 welding bachelor's degrees, and about 70 welding masters and doctors every year. The welding teaching and research sections of other universities are mostly renamed welding research institutes. Under the premise of general education, some students in materials or mechanical departments prefer welding subjects, but the professional courses related to welding have been reduced by more than half of the original academic hours. Due to the lack of continuing education and professional training systems in China, these university graduates need a relatively long on-the-job training time to engage in welding technology innovation and development.
At present, domestic colleges and universities, especially well-known universities, have relatively strong innovation capabilities. They are engaged in welding technology research fields, and they are more inclined to automatic control, robotics, numerical simulation, welding (connection) of new materials, and electronics. High-tech aspects such as beam welding and laser welding. It is necessary to study these high-tech and sophisticated technologies, which can meet the needs of special fields and are relatively easy to obtain funding from government departments. However, the application scope of these technologies is relatively narrow, and the impact on the development of the national economy is relatively small. However, there are only a handful of universities that insist on researching "conventional" welding materials, welding technology and welding power innovation. For example, the annual output of China's manual welding electrode exceeds 1.5 million tons, which is the world's largest welding electrode producer. This should be China's strong point. However, due to the long-term lack of in-depth basic theoretical research, the quality and technological level of China's welding electrode have lagged behind foreign countries for a long time. , And progress is slow. The research on electric welding machine and arc physics is almost exhausted.
(3) From the perspective of welding research institutions, China established special welding research institutions-Harbin Welding Research Institute and Chengdu Electric Welding Machine Research Institute by the Ministry of Machinery Industry in the 1950s. Other industry departments have also established corresponding welding research institutions, but most of them are located in the research institutes in the form of divisions and offices, such as the welding room of the Central Iron and Steel Research Institute, the welding room of the Institute of Metallurgical Construction, and the Institute of Ship Technology. Welding room, welding room of Aeronautical Manufacturing Engineering Research Institute, etc. Harbin Welding Research Institute is the only comprehensive research institute of welding technology in China. Its research fields include welding materials, material weldability, welding technology, welding equipment, non-destructive testing, etc.; industry service intermediary areas include the Secretariat of the National Welding Society and the National Welding Association Secretariat, National Welding Standardization Technical Committee Secretariat, National Welding Material Quality Supervision and Inspection Center, Welding Magazine, etc. Over the past 50 years, these research institutions have made important contributions to China's economic development and national defense construction. At the same time, they have also established experimental research bases with relatively advanced research and testing instruments and equipment, and cultivated a team of diverse disciplines and rich experience. , The scientific and technological team familiar with production has established a good scientific research atmosphere. With the development of reforms, some industry ministries have been abolished, and more than 200 research institutes have been transformed into technology-based enterprises. However, how does the country strategically position these research institutes and what role should they play in the scientific research and innovation of these transformed research institutes? , It's vague.
(4) From the enterprise level, the 2006 National Science and Technology Conference clearly pointed out that enterprises should play a major role in technological innovation. "Subject" does not mean doing it alone or starting from scratch. The government should encourage enterprises to actively take the lead, put forward the topics that need to be researched and solved in advance, and insist on the organic joint of production, education and research to carry out pre-research; The state proposes that enterprises play a dominant role is a relatively long-term goal requirement, and not every enterprise can do it right away. At present, most of the R&D capabilities of enterprises are relatively weak, and it is impossible and should not be comprehensive. Equipment manufacturing enterprises are mainly engaged in product innovation and management innovation, and the development of common process technology should rely more on social research and development forces-universities, research institutes and related professional enterprises. During the period from 2002 to 2003, a consulting project of the Academy of Engineering conducted a survey of 115 medium to very large enterprises. Among the 2,012 welding technicians, only one had a doctoral degree, while less than 2% had a master's degree. The technicians in other processes in the enterprise may not be much better. This result truly reflects the lack of process innovation capabilities in current manufacturing companies.
Link to this article: Development status and independent innovation strategy of welding industry
Reprint Statement: If there are no special instructions, all articles on this site are original. Please indicate the source for reprinting:https://www.cncmachiningptj.com
---
PTJ® is a customized manufacturer that provides a full range of copper bars, brass parts and copper parts. Common manufacturing processes include blanking, embossing, coppersmithing, wire edm services, etching, forming and bending, upsetting, hot forging and pressing, perforating and punching, thread rolling and knurling, shearing, multi spindle machining, extrusion and metal forging and stamping. Applications include bus bars, electrical conductors, coaxial cables, waveguides, transistor components, microwave tubes, blank mold tubes, and powder metallurgy extrusion tanks.
Tell us a little about your project's budget and expected delivery time. We will strategize with you to provide the most cost-effective services to help you reach your target,You are welcome to contact us directly (

sales@pintejin.com

) .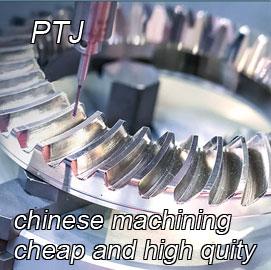 Our Services

Case Studies

Material List

Parts Gallery