4D printing creates curved composite materials without molds
Just this week, researchers at Dartmouth College developed a 3D printable smart ink that can change shape and color. They are different from other teams that use 4D printing technology to do novel things. Suong Van Hoa, a professor in the Department of Mechanical, Industrial and Aerospace Engineering of Concordia University, is using 4D printing technology to make composite materials that can bend on their own without using molds.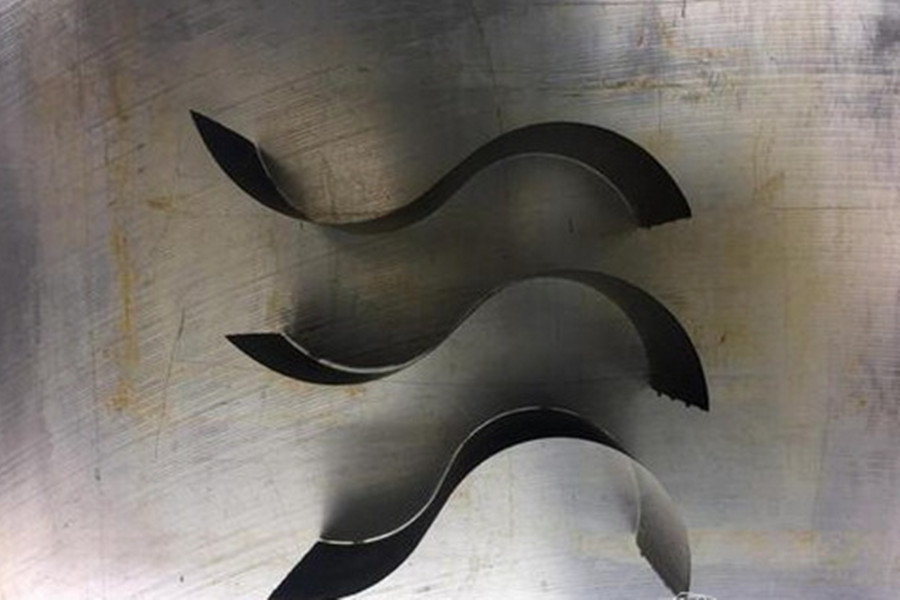 "4D printing allows us to make curved composite structures without the need to make curved molds," Hoa said. "My main finding is that people can make curved composite materials-long continuous fibers with high mechanical properties, which can be faster and more economical."
Generally, several steps are required in the manufacture of components like composite leaf springs, which are lightweight shock absorbers in vehicles. In order to make S-shaped parts, S-shaped molds need to be made of solid materials such as metal. The reinforced fabric pre-impregnated with the resin system is then placed on the mold to form a composite part. However, Hoa said that the use of 4D printing technology can omit the initial steps of building complex molds.
"The 4D printing of composite materials takes advantage of the shrinkage of the matrix resin and the difference in thermal shrinkage coefficients of layers with different fiber orientations, thereby activating changes in shape during curing and cooling," he said. "This behavior can be used to manufacture parts with curved geometries without the need for complex molds. Therefore, the manufacture of curved shapes can be fast and economical. However, the degree of shape change depends on material characteristics, fiber orientation, and stacking. Layer sequence and manufacturing process."
Part of Hoa's research involves reconsidering the anisotropic properties of the composite layer. Anisotropy is how a material behaves when subjected to loads along different axes. The anisotropic property of a material is a measure of how it changes in relation to other factors. For example, resin shrinkage can cause material deformation, or temperature changes can cause fiber expansion or contraction. According to Hoa, the understanding and control of these changes is the key to making curved laminates for bending molds.
He said: "Anisotropy has always been seen as a burden in the past. Now I see them as an asset."
Hoa believes that the technology can be applied to aerospace and other fields.
"Another application is space structures like satellites, which are affected by extreme temperature fluctuations," he said. "The structure can be opened during the day (when the temperature is high) to collect solar energy and closed at night to protect its interior."
Last year, Hoa became the first Canadian to be appointed as a member of the American Composites Association. He published his research results in a paper titled "outstanding contributions to the composites community through research, practice, education and service".
Link to this article: 4D printing creates curved composite materials without molds
Reprint Statement: If there are no special instructions, all articles on this site are original. Please indicate the source for reprinting:https://www.cncmachiningptj.com
---
PTJ® is a customized manufacturer that provides a full range of copper bars, brass parts and copper parts. Common manufacturing processes include blanking, embossing, coppersmithing, wire edm services, etching, forming and bending, upsetting, hot forging and pressing, perforating and punching, thread rolling and knurling, shearing, multi spindle machining, extrusion and metal forging and stamping. Applications include bus bars, electrical conductors, coaxial cables, waveguides, transistor components, microwave tubes, blank mold tubes, and powder metallurgy extrusion tanks.
Tell us a little about your project's budget and expected delivery time. We will strategize with you to provide the most cost-effective services to help you reach your target,You are welcome to contact us directly (

sales@pintejin.com

) .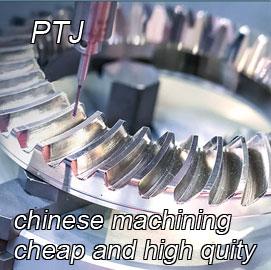 Our Services

Case Studies

Material List

Parts Gallery