Polyurethane: Transformers in the material
Polyurethane material is the abbreviation of polyurethane, the English name is polyurethane, which is a kind of polymer material. Polyurethane is a new organic polymer material, known as the "fifth largest plastic", because of its excellent performance, it is widely used in many areas of the national economy. Product application areas involve light industry, chemicals, electronics, textiles, medical treatment, construction, building materials, automobiles, national defense, aerospace, aviation, etc.
"It can be very soft, hard, or semi-soft and semi-hard; it can also sound insulation, heat insulation and deformation. The diversity and flexibility of polyurethane gives material scientists a lot of room for imagination and creativity. Materials cross-border Grafting makes the impossible possible." On the afternoon of the 25th, during the 2018 Beijing International Auto Show, Ms. Yu Miao, the Asia-Pacific Business Director of Dow Polyurethane Business Unit, a leading US chemical company, joined the experts in the industry media and the public. A rare public science class.
Polyurethane has high mechanical strength, high flexibility and resilience, good oil resistance, solvent resistance and water resistance, and has a wide range of uses. Its related innovative technologies will directly affect the environmental protection, durability, comfort and Performance such as heat preservation.
Consumption upgrades, polyurethane manufacturers are very keen
Trends in many areas of the consumer market will be fed back to the manufacturers of polyurethane products. At Dow, polyurethane series brand products involve as many as 166 application fields, more than 4600 single products, and more than 4,000 customers worldwide.
"We can feel such a wide range of applications and economic pulsations in all aspects." Yu Miao used an analogy. A Dow customer said that every year, we can feel the approach of "Double Eleven" in advance because of the use of polyurethane materials. Pillows, mattresses and other manufacturers have begun to actively stock up and ensure inventory to sprint for the "Double Eleven"; another customer said that before Halloween every year, orders for pumpkin lanterns made of polyurethane will increase sharply.
"Consumption upgrade is an opportunity for innovation. The Asia-Pacific region currently has a total annual demand of about 7 million tons of polyurethane. Dow and other chemical materials giants are jointly leading a new round of consumption upgrades with innovative technology." said Zhang Ping, director of R&D. .
Taking into account that polyurethane is a liquid, the transportation cost is high and inconvenient, localization is the core of global polyurethane companies' success. "Only when production, R&D, marketing and services are localized can they win in the market. Dow Polyurethane has more than 40 production bases and more than a dozen application development laboratories around the world. At the end of June this year, its invested factory in Zhangjiagang Construction is about to start. In the future, Dow will pay more attention to basic research and development in the field of polyurethane and its modified polymers, superimposing precise market positioning and services to realize the eternal theme of'innovation for you (referring to the end consumer)'." Yu Miao said.
In the automotive industry, polyurethane is promising
As a transformer in the material industry, the application of polyurethane in automobiles is also very important. The amount of polyurethane foam used in a family car reaches 15 kg to 18 kg. In addition, there are many products with special shapes and structural parts that require light weight. Polyurethane materials are also used.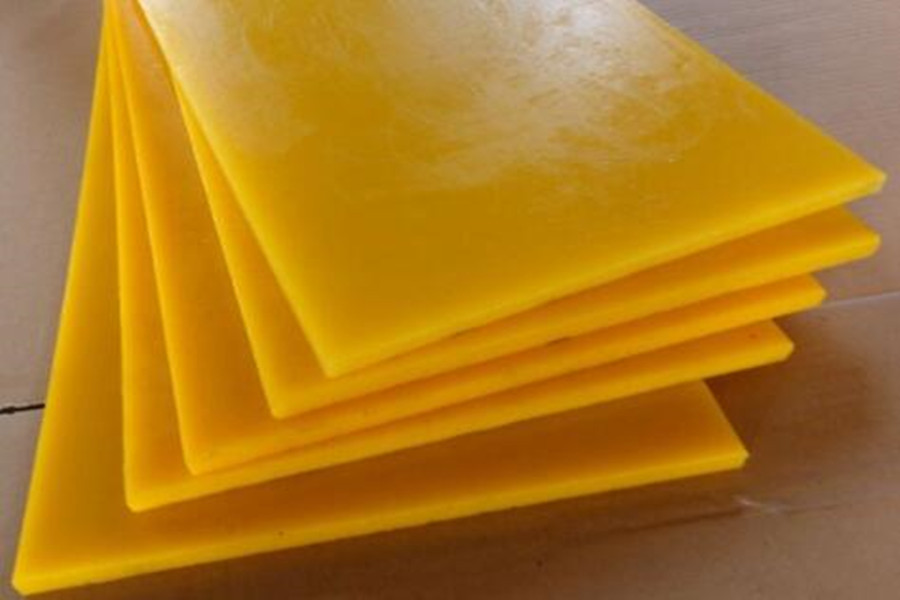 Taking North America as an example, Dow's material products for high-end cars cost an average of several hundred dollars per car. However, the experience value for home users who ultimately use the car cannot be calculated with money.
As China's economy and society continue to develop, car ownership continues to maintain a rapid growth trend. At the same time, consumers' expectations for the comfort, safety, and environmental protection of automobiles have been rising, and government standards have become increasingly stringent.
For example, for smell standards, China's requirements are almost strict. In the interactive discussion, an example drew laughter. In order to sell a good price, European second-hand car parks often marked "the taste of a new car" in their advertising slogans. This is precisely the most unbearable experience for consumers in China.
Experts at the meeting pointed out that in fact, in addition to polyurethane materials, materials such as fibers, coatings, leather, viscose, etc. will all volatilize a certain odor. In pursuit of "low VOC (volatile organic compound)" materials, researchers at Dow Shanghai R&D Center, together with teams from other developed countries, are constantly pushing the limits.
In addition, new trends such as sound insulation and noise reduction, and lightweight metal substitution have also spawned a series of technological innovations in the automotive industry. For example, the rear wall structure of the new Audi A8 participating in the auto show uses Dow epoxy The composite material system, after being mixed with carbon fiber, has the characteristics of stiffness, strength, corrosion resistance, environmental protection and recyclability, especially the speed of stripping production, which can save half of the time in the industry, and achieves a higher cost performance.
As the automotive industry ushered in huge changes such as new energy, autonomous driving, and Internet of Vehicles, polyurethane materials will also usher in greater room for development.
For example, the new energy vehicle battery takes up a lot of space, and the seat design will be thinner, but the comfort cannot be reduced. Therefore, new challenges are presented to the material design; the trunk of an autonomous vehicle is a mobile "supercomputer". How to ensure heat dissipation, moisture insulation, shock absorption and stability are all topics that the polyurethane industry must involve, and so on.
Industry observers believe that the next 5 to 10 years will be a window for the transformation of China's auto industry, and material suppliers will provide new opportunities for the transformation and upgrading of the auto industry.
Link to this article: Polyurethane: Transformers in the material
Reprint Statement: If there are no special instructions, all articles on this site are original. Please indicate the source for reprinting:https://www.cncmachiningptj.com
---
PTJ® is a customized manufacturer that provides a full range of copper bars, brass parts and copper parts. Common manufacturing processes include blanking, embossing, coppersmithing, wire edm services, etching, forming and bending, upsetting, hot forging and pressing, perforating and punching, thread rolling and knurling, shearing, multi spindle machining, extrusion and metal forging and stamping. Applications include bus bars, electrical conductors, coaxial cables, waveguides, transistor components, microwave tubes, blank mold tubes, and powder metallurgy extrusion tanks.
Tell us a little about your project's budget and expected delivery time. We will strategize with you to provide the most cost-effective services to help you reach your target,You are welcome to contact us directly (

sales@pintejin.com

) .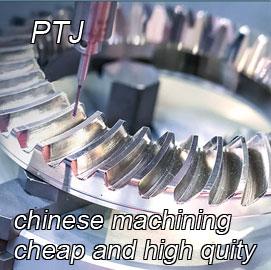 Our Services

Case Studies

Material List

Parts Gallery