How much influence does 3D printing have on heat treatment?
In the past few years, 3D printing is generally considered to be developing rapidly, and various companies quickly produce working prototypes based on specific designs provided by manufacturers. In addition to plastic as the main 3D printing material, many other materials including metal, cement and even glass have been incorporated into 3D printing products. The relationship between 3D printing and heat treatment is also beneficial, because heat treatment of 3D printing projects has been shown to significantly increase the strength and stiffness of certain 3D printed parts, and heat treatment may be beneficial in the manufacturing process and subsequent characteristics of 3D printed parts .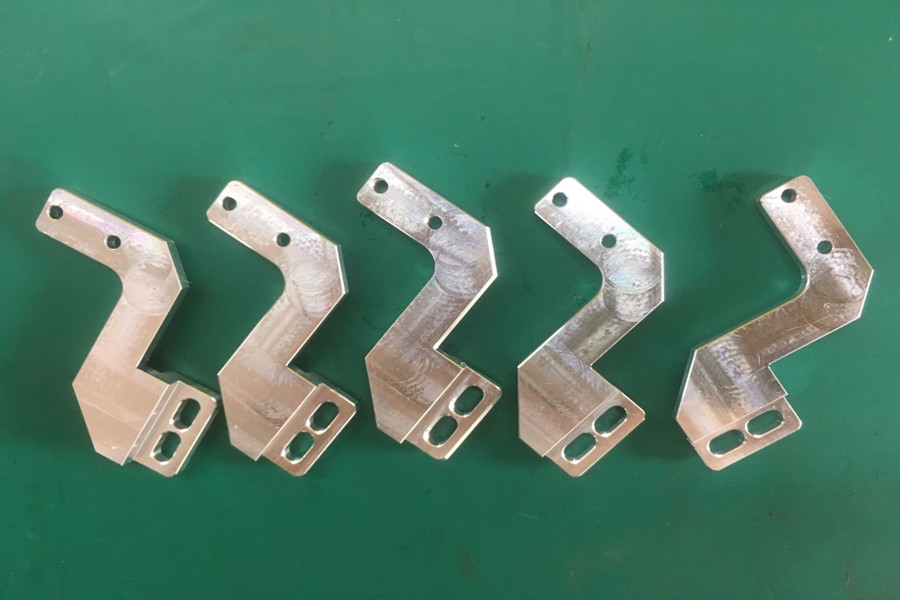 Heat-treated 3D printed products
As we all know, almost all 3D printing materials have a surface close to mesh, so any pollution on the surface cannot be tolerated. Therefore, the temperature control is required to be maintained at 2°F during this process. By combining the heat treatment process with 3D printing, manufacturers can directly thermocouple the parts they are producing, while also improving the specific characteristics of the products they are producing.
Heat treatment and 3D printing plastic
One of the most common filaments used in 3D printers is polylactic acid (PLA) plastic, which has strong but occasionally brittle properties. By rapidly heating the PLA material, then performing extrusion and rapid cooling, the structure of the PLA material is transformed from a previously unorganized and amorphous structure to a completely modified structure, which shows an increased amount of large crystals. The existence of these large and numerous crystals limits the ability of the material to fail, and at the same time improves the mechanism by which 3D printing projects can respond to stress.
3D printed heat treatment parts
3D printing of heat-treated parts provides unparalleled freedom in designing the non-linear geometry of these parts, which can simultaneously improve the performance of these parts, while also reducing the typical large size and weight associated with these parts.
3D printing in thermal management
Thermal management is an important engineering element commonly used in the electronics, aerospace, automotive, and energy industries because the equipment used in these industries often overheat and must be managed to improve its reliability while preventing premature equipment failure. By combining advanced technology in the field of 3D printing with the production of thermal management components, researchers hope that a new generation of thermal management components can significantly improve their performance while reducing size, weight, and cost.
3D printed argon diffuser
Recently, the Center for Additive Manufacturing and Logistics (CAMAL) of North Carolina State University has developed a SolidWorks 3D printed model of an argon diffuser that can be used in the heat treatment process. Specifically, during the heat treatment process, argon gas is pumped into the furnace to replace any ambient air that may be left to cause oxidation of the heat-treated components. Their model design allows argon to be pumped into the furnace through a pipe directly connected to the diffuser 3. The process made of cobalt-chromium alloy takes about 10 hours to complete. The 3D printed part is equipped with a series of holes throughout the ring structure to uniformly release argon into the furnace.
Link to this article: How much influence does 3D printing have on heat treatment?
Reprint Statement: If there are no special instructions, all articles on this site are original. Please indicate the source for reprinting:https://www.cncmachiningptj.com
---
PTJ® is a customized manufacturer that provides a full range of copper bars, brass parts and copper parts. Common manufacturing processes include blanking, embossing, coppersmithing, wire edm services, etching, forming and bending, upsetting, hot forging and pressing, perforating and punching, thread rolling and knurling, shearing, multi spindle machining, extrusion and metal forging and stamping. Applications include bus bars, electrical conductors, coaxial cables, waveguides, transistor components, microwave tubes, blank mold tubes, and powder metallurgy extrusion tanks.
Tell us a little about your project's budget and expected delivery time. We will strategize with you to provide the most cost-effective services to help you reach your target,You are welcome to contact us directly (

sales@pintejin.com

) .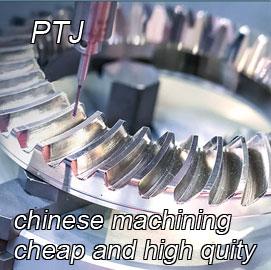 Our Services

Case Studies

Material List

Parts Gallery