Will 3D printing disrupt the fashion industry?
Fashion companies and designers from Adidas to Iris van Herpen have begun to explore 3D printing in the past few years, and designer Zac Posen wowed the world with otherworldly 3D fashion at the Met Gala in early May.
Although the technology provides designers with seemingly limitless possibilities, there are still obstacles for the entire fashion industry. The Skyblue gear and the organic black structure branch off each other to form a layered dress, which is worn like an armor to protect the body. Maartje Dijkstra's otherworldly design is hard to name-Dutch fashion designers use 3D printing to create surreal creations that other materials cannot achieve.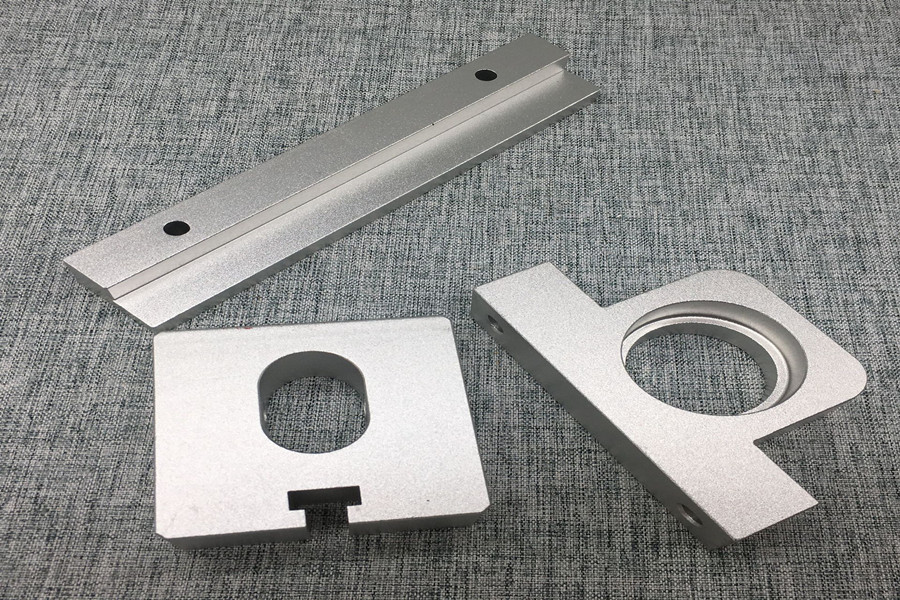 "I can make some small elements and repeat a fabric that you can't buy in the store," Dijkstra explained after showing her design at the Dusseldorf 3D fashion show in Germany in July: "This helps me to make progress. People show that you can do something with technology."
Dijkstra used a few hundred euros worth of 3D printing pens and about 1,000 euros worth of materials to make the originals, and then stitched them together to create a delicate and eye-catching black dress. After the plastic filaments are melted, she uses a 3D pen to draw the various parts of the garment-a process she calls manual 3D printing, a technology that has existed for decades. The traditional process is to connect materials layer by layer to form a three-dimensional object through machine-programmed steps.
Through exhibitions such as "Manus x Machina" at the Metropolitan Museum of Art, the impact of 3D technology on the future of the fashion industry was tested. In 2016, the New York Museum's exhibition explored the differences between handmade and machine-made clothing, as well as blockbuster works such as Karl Lagerfeld's 3D prints and Chanel suits. As people become more familiar with the concept of 3D printing and experiment with 3D printers at home, the idea of self-made clothes has become more realistic.
Being able to print your own clothes at home is still a fascinating idea. Marcel Mentzel, an interior design student at AMD Akademie Mode & Design at the German Fashion Institute, explained that this technology means that consumers can get instructions on how to set up the machine and print documents. "If you can download clothes from the Internet, it will be a brand new customer experience." Mentzel said at the 3D fashion show in Düsseldorf last summer: "If you stop buying physical products, it will make fashion unlimited It is adjustable, but there is a document that will warn you." He wrote the document for the 3D print at the graduation ceremony of the fashion design student Lucas Viering, which was exhibited in Dusseldorf.
Explore creative possibilities
Dijkstra spent nearly 1,000 hours making a black dress. The designer tried 3D printing to explore the limits of visual expression, representing one of the clothing fields, namely high fashion. The technology is very suitable for the realization of complex structures, as demonstrated by American designer Zac Posen's crimson rose dress and Met Gala's flowing tights. In the past, Dutch designer Iris van Herpen used this technique again in her haute couture dresses with branches and leaves, while British fashion genius Alexander McQueen 3D printed a harsh, biomorphic spine, meandering at a height of 25 cm. On his heels, called "Plato's Atlantis".
Materialize's business developer and innovation consultant Valérie Vriamont said: "Because of the freedom of design, they can transform all creativity." This Belgian 3D printing company was founded in 1990 and has worked with Van Herpen in the past. Its fashion customers also include brands of wearable products produced by Materialise, such as shoe insoles or eyeglass frames.
Vriamont said that compared with glasses made using other technologies, the brand has increased its share of 3D printed frames. She explained that this method is flexible because only the digital file needs to be replaced, and the spectacle frame can quickly adapt to the trend. Then, the file instructs the machine how to create the frame. The company can produce the ordered products, avoiding the inventory risk of traditional manufacturing methods.
Personalized shoes
"Imagine walking into an Adidas store, taking a short run on a treadmill and immediately getting 3D printed running shoes." When the German sportswear manufacturer launched its first Futurecraft model in 2015, it envisioned a model with 3D Running shoes with print midsole. Last year, the spokesperson said that Adidas has sold more than 100,000 pairs of Futurecraft 4D at a retail price of about $300, and the sportswear manufacturer hopes to increase production in the future.
Digital light synthesis technology (Digital light synthesis technology), a surreal process that looks like a shoe sole is slowly growing from a liquid-filled basin, which can be performed in each part of the midsole according to factors such as the weight of the consumer and the shape of the footsteps. More detailed customization. Fashion companies hope to solve the problem of excess inventory in the future through customization and on-demand manufacturing.
Although the personalized version of the shoe has not yet been sold, the 17-year operating data has already reflected its current design. According to an Adidas spokesperson, the printing process of the midsole takes 40 minutes. The brand is currently working with American technology company Carbon to optimize traditional 3D printing through light and oxygen to increase efficiency.
Will we print clothes at home?
So far, 3D printing has been mainly applied to company products, such as shoe soles and spectacle frames, said Alexander Artschwager, a digital engineering researcher and consultant at Denkendorf, the German Textile and Fiber Research Institute. "There is still a lot of work to be done before reaching the typical characteristics of fibers." Although Israeli designer Dani Peleg managed to print the entire wearable graduation collection in her home, Artschwager does not believe that 3D can be provided to the clothing industry in the short term. Print fabrics and knitwear.
"The pore structure and air permeability are the characteristics of making comfortable clothes. In principle, it is these structures that define the textiles, which cannot be achieved by 3D printing." Artschwager said. He also did not see any major commercial fashion companies using 3D printing, and said that most of the projects so far seem to be experimental.
Although Peleg's 3D printed parts are flexible, the elasticity of the fabric looks more like a spring than wool. This reminds people that the technology has limitations in creating materials that can replace traditional clothing. American startup founder Aaron Rowley wrote on his company blog in 2016 that Electroloom tried to develop 3D printing fabrics five years ago, but had to shut it down due to lack of financing and "unclear market opportunities."
In addition to comfort, high costs still limit the expansion of 3D technology in the fashion industry. The 3D graduation works from AMD students Viering and Mentzel only cost 2,500 Euros, and their budget is not even enough to make a 3D printed jacket worth more than 10,000 Euros. The technology is still mainly limited to wearable devices and accessories.
Whether 3D printed clothing will add value to our existing wardrobe is still a question. Perhaps it is not 3D printing in the strictest sense, but the application of some concepts. For example, using only one thread to sew clothes or skip the sampling process by changing the digital file, which may bring confusion to the fashion industry.
"If there is no application of 3D printing, fashion can also be done very well," Viering said. "Therefore, both need to communicate with each other in an unprecedented way before they can be established."
Link to this article: Will 3D printing disrupt the fashion industry?
Reprint Statement: If there are no special instructions, all articles on this site are original. Please indicate the source for reprinting:https://www.cncmachiningptj.com
---
PTJ® provides a full range of Custom Precision cnc machining china services.ISO 9001:2015 &AS-9100 certified.
Tell us a little about your project's budget and expected delivery time. We will strategize with you to provide the most cost-effective services to help you reach your target,You are welcome to contact us directly (

sales@pintejin.com

) .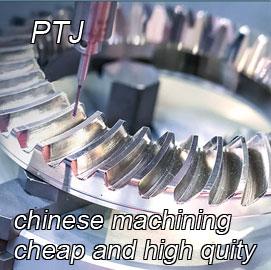 Our Services

Case Studies

Material List

Parts Gallery