The rapid development of the TPU market has a promising future
On July 12, the reporter learned that, as an industry that was once monopolized by foreign companies, my country's polyurethane elastomer industry has developed rapidly in recent years, and it has become the world's largest polyurethane elastomer market growth area. At the 2019 annual meeting of the Elastomer Specialized Committee of China Polyurethane Industry Association held in Xiamen recently, participating experts shared new progress and new directions in polyurethane elastomer technology innovation and product development.
The market is developing rapidly
Liu Jing, a senior engineer of the Elastomer Committee of the Polyurethane Association, said that thermoplastic polyurethane elastomer (TPU) has excellent wear resistance, high tensile strength, high elongation, oil resistance, low temperature resistance, weather resistance, and Ozone has outstanding performance and a wide range of hardness. In recent years, it has been widely used in many areas of the national economy, such as shoemaking, medical and health, and clothing fabrics.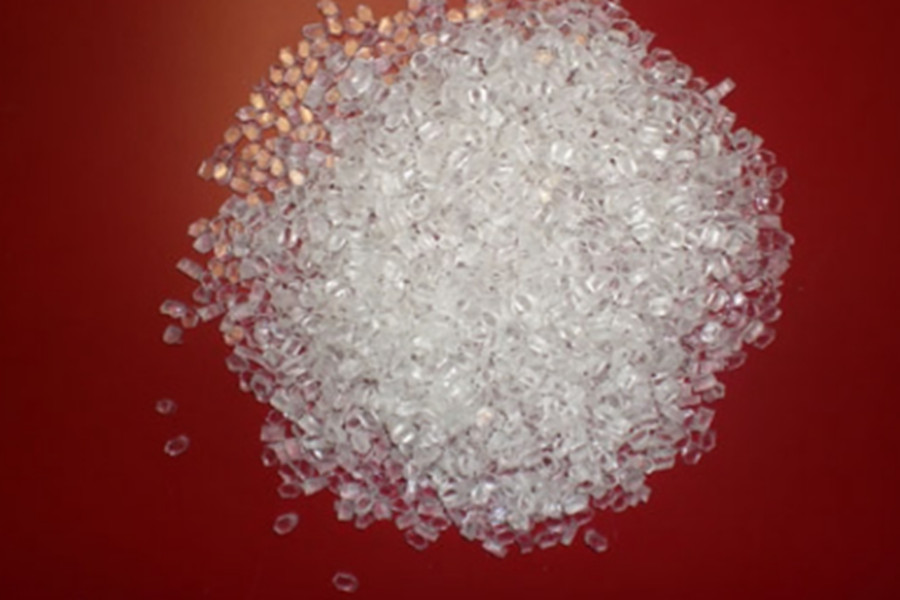 At present, the global TPU market is mainly concentrated in Europe, the United States and the Asia-Pacific region. Among them, the Asian region led by China is the world's leading and fastest-rising regional market. According to statistics from the China Polyurethane Industry Association Elastomers Committee, my country's total consumption of polyurethane products reached 11.3 million tons in 2018, of which the consumption of polyurethane elastomers was about 1.1 million tons, accounting for about 10% of the total consumption of polyurethanes.
Lu Guohui, secretary general of China Polyurethane Industry Association, stated that my country is currently the world's largest polyurethane producer and consumer. Since the "13th Five-Year Plan", the growth rate of my country's polyurethane industry has shifted from high to low, and polyurethane elastomers and other markets have entered a period of innovative development and improvement. , Towards the direction of high performance, high quality, environmental protection and sustainability.
Strong demand growth
Liu Jing said that the rapid growth of TPU is mainly due to the development of the footwear industry and the increase in film demand, and the market application of TPU is also expanding from the traditional footwear industry to medicine, aviation, environmental protection and other future development prospects. industry. With the development of the market, it is an inevitable trend for the application of plastics in many industries to be replaced by TPU.
Lu Guoguo also said that TPU is still one of the fastest-growing polyurethane products in the near future. The demand for shoe materials, films, pipes and wires will be more vigorous. It will further replace traditional PVC materials in the fields of medical equipment, cables, wires and films. It is very likely to replace EVA in the field of shoe materials. It is expected that TPU will maintain 10% in the future. Or above the growth trend.
According to reports, compared with cast polyurethane (CPU), TPU generally does not need to be vulcanized and cross-linked to make final products, which can shorten the production cycle, and waste materials can be recycled and used, which is suitable for the production of small but substantial products. In recent years, the proportion of TPU in polyurethane elastomers has increased year by year, and has now reached about 40%. It is expected that its production capacity will reach 954,000 tons in 2019, the output will reach 590,000 tons, and the consumption will reach 500,000 tons.
Innovation emerges
With the continuous expansion of polyurethane application fields, the demand for high-performance and more sustainable TPU is increasing. At present, many polyurethane companies are increasing relevant R&D and innovation efforts.
Zhao Tingwu, deputy director of the Shanxi Provincial Chemical Research Institute, said that with the gradual expansion of production scale, the cost of polyurethane elastomer products has been reduced, the varieties have become more diversified, the market demand has increased, and the industry has developed rapidly. In the international market, companies such as Kejuya, Huntsman, Covestro, and Borley have a relatively high market share. In China, companies including Shanxi Chemical Research Institute, Suzhou Xiangyuan, Innovia, Liming Institute, and Wanhua A group of polyurethane elastomer R&D, production and supporting enterprises represented by Chemical, Zibo Huatian, Shanghai Crane City, Jintang Technology, etc.
As the first unit in China to develop polyurethane elastomer materials, the Shanxi Provincial Chemical Research Institute has developed polyurethane elastomer products for transportation such as polyurethane damping materials for ballastless rail transit, polyurethane bearings for bridges, and polyurethane cushions for sleepers, as well as polyurethane Polyurethane elastomers for mining machinery such as sieve plates, wear plates, cyclones, couplings, etc.
In response to the demand for offshore renewable energy, Covestro has developed elastomers used in the protection of submarine cables and pipelines, including bend stiffeners, bend limiters, and submarine cable protective sleeves; for oil and gas pipelines that require frequent cleaning and inspection, they have developed Elastomer pipe cleaners can significantly improve wear resistance and oil resistance, and enhance the durability of materials.
The spraying polyurea material developed by Qingdao Aierjiajia New Material Co., Ltd. exhibits excellent high temperature resistance, aging resistance, anti-corrosion, strong adhesion and other properties, and is especially suitable for long-term anti-corrosion, mine wear-resistant, high-grade waterproofing and other requirements. High, difficult-to-maintain projects.
Link to this article: The rapid development of the TPU market has a promising future
Reprint Statement: If there are no special instructions, all articles on this site are original. Please indicate the source for reprinting:https://www.cncmachiningptj.com
---
PTJ® provides a full range of Custom Precision cnc machining china services.ISO 9001:2015 &AS-9100 certified.
Tell us a little about your project's budget and expected delivery time. We will strategize with you to provide the most cost-effective services to help you reach your target,You are welcome to contact us directly (

sales@pintejin.com

) .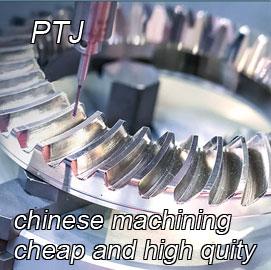 Our Services

Case Studies

Material List

Parts Gallery