The hospital cooperates with the manufacturer to establish a 3D printed implant factory
3D printing is not only affecting manufacturing methods, but also changing the supply chain. With the development of 3D printing, in order to smooth the medical-industrial interaction process, will hospitals and dental clinics in my country use 3D printed implants and 3D printed dental Manufacturing is "incorporated" into the system, which may be a trend of market development...
Discrete manufacturing of orthopedic implants
Italian orthopedic medical implant manufacturer Lima Corporate and the US Hospital for Special Surgery (HSS) are cooperating to build a orthopedic implant additive manufacturing-3D printing factory, which is expected to be put into use in 2020. After the formal operation, the 3D printing factory will manufacture patient-specific custom implants for HSS Hospital.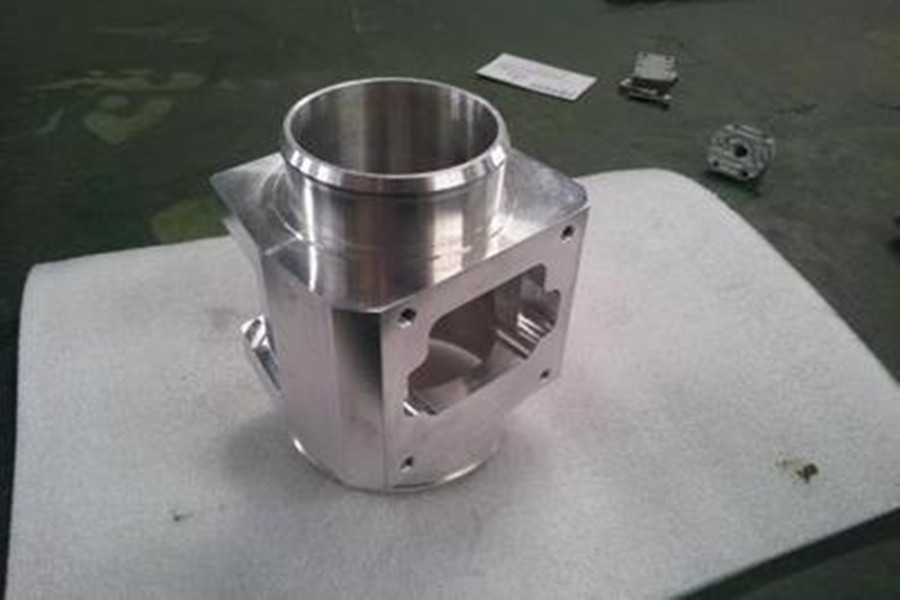 Italy Lima Corporate is a medical device manufacturer that provides orthopedic implant products. The orthopedic products provided include joint implants and a complete portfolio of limb implants. The core implant manufacturing technology is Trabecular Titanium technology.
3D printed acetabular cup produced by Lima
Trabecular Titanium technology is a technology that uses electron beam melting (EBM) 3D printing equipment to manufacture titanium metal orthopedic implants. The surface of the 3D printed implant has a porous structure, which is different from the surface coating made by plasma spraying and other processes. The point is that the structure is a bionic structure directly manufactured by 3D printing equipment, and the geometric structure of the hole can be precisely controlled. For example, the porosity of the acetabular cup implant manufactured by Trabecular Titanium technology is 65%, and the average pore size is 640μm. The porous implant structure created by metal 3D printing technology can promote bone ingrowth, thereby bringing better healing effects.
In 2007, Lima cooperated with 3D printing equipment manufacturer Arcam and surgeon Dr. Guido Grappiolo to manufacture the world's first 3D printed acetabular cup-Delta-TT cup. This project became a landmark case.
HSS Hospital began manufacturing customized implants through Lima's Italian headquarters in 2016. At the same time, Lima has also focused its strategy on establishing the business of ProMade customized implant products, which benefit greatly from additive manufacturing technology. shallow. HSS Hospital has the unique ability to deal with complex joint reconstruction, as well as the design and use experience of customized implants.
In the process of cooperation, the two parties saw each other's complementary capabilities and decided to jointly establish a customized implant design and additive manufacturing facility based on the HSS hospital for rapid and efficient implant design under the most complex reconstruction conditions Collaboration and manufacturing. This cooperation will provide better conditions for the innovation of complex joint reconstruction treatment.
Lima's 3D printed implant manufacturing plant based on HSS Hospital once again reflects the trend of manufacturing discretization led by additive manufacturing technology. The manufacturing process of customized implants is a process of medical-industrial interaction. The 3D printing factory established in cooperation between Lima and HSS provides convenience for the interaction between clinicians and implant design engineers. The chief innovation officer of HSS Hospital said that in the cooperative factory, the design process of each customized case will be faster, and localized manufacturing also eliminates the process of international transportation of implants.
The main task of the cooperative factory is to produce patient-specific custom implants for HSS hospitals. According to market research conducted by 3D Science Valley, this type of implant is designed to solve clinical problems that cannot be solved by traditional methods and meet special clinical requirements. Due to the high degree of personalization, the hospital has a small demand for each implant. In each 3D printing process, multiple different implants can be produced at the same time, which flexibly meets the hospital's demand for customized implants.
In addition, 3D printing technology is also used by orthopedic implant manufacturers to manufacture standardized implants and patient-matched implants. Lima's early development of 3D printed acetabular cups is a standardized product. Patient-matched implants are different from customized implants. This is a customized solution for implants for the treatment of common diseases. The implants are conventional products, but are designed to match the patient's anatomical features . Manufacturers that provide patient-matched implants usually provide special design software at the same time. For example, American knee implant manufacturer Conformis provides users with special software for patient-matched knee implant design, and uses additive manufacturing technology to achieve Production of knee prosthesis components.
Link to this article: The hospital cooperates with the manufacturer to establish a 3D printed implant factory
Reprint Statement: If there are no special instructions, all articles on this site are original. Please indicate the source for reprinting:https://www.cncmachiningptj.com
---
PTJ® provides a full range of Custom Precision cnc machining china services.ISO 9001:2015 &AS-9100 certified.
Tell us a little about your project's budget and expected delivery time. We will strategize with you to provide the most cost-effective services to help you reach your target,You are welcome to contact us directly (

sales@pintejin.com

) .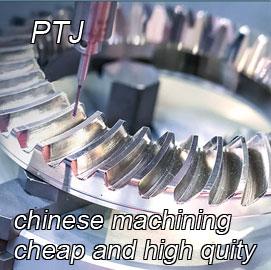 Our Services

Case Studies

Material List

Parts Gallery