---
TUNGSTEN MOLD | HAR ALLOY DIES MANUFACTURING
---
Tungsten Carbide Dies - China Advance Tungsten Mould Manufacturer.
What Is Tungsten Steel Dies?Tungsten steel mold refers to a series of modern processing (such as wire cutting, grinding, welding, laser cutting, Huanguang research, mirror polishing competition) made by selecting suitable tungsten steel materials according to the actual application work requirements of the mold. The mold has the characteristics of high hardness, high wear resistance, corrosion resistance, long service life, and high work efficiency to save production costs.

Compared with steel molds, the durability of tungsten steel molds is dozens of times higher; tungsten steel molds have only high hardness, high strength, corrosion resistance, high temperature resistance and low expansion coefficient, and are generally made of tungsten-cobalt tungsten steel.

PTJ tungsten (Hard Alloy) dies manufacturing services can provide mold and mold parts with complex detail, durable and quality assurance.PTJ is an ideal choice if you are seeking a china company for the fabrication of tungsten mold. Want to get the most professional and rapid mold manufacturing service? Send your CAD program and inquiry to PTJ now!



| | | | | |
| --- | --- | --- | --- | --- |
| | | | | |



View PTJ Shop

Tungsten Die

Case studies,Contact our

mold

machinists

today to discuss the

machinability

of your complex projects.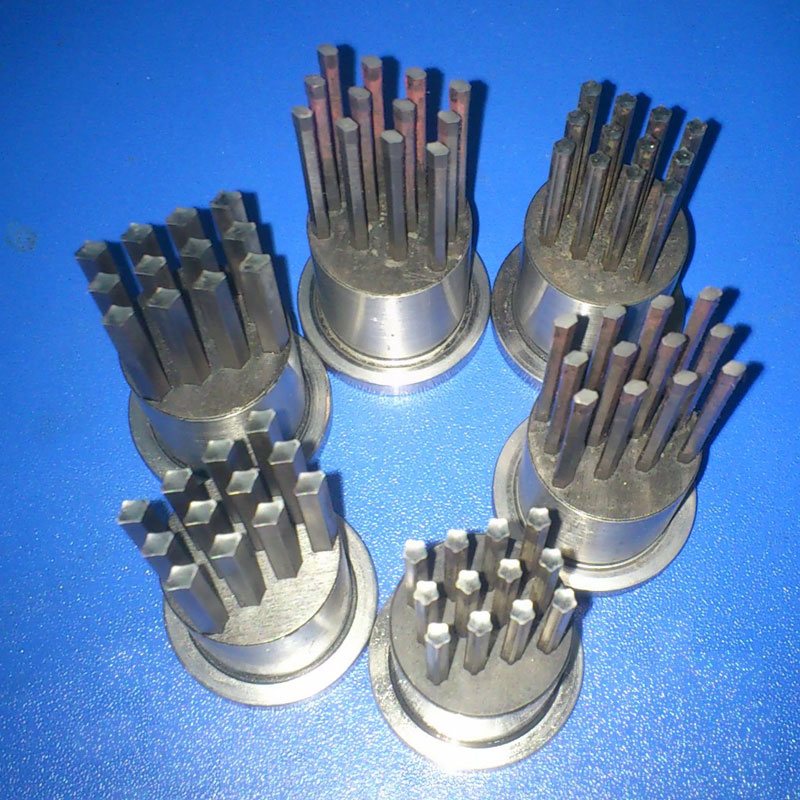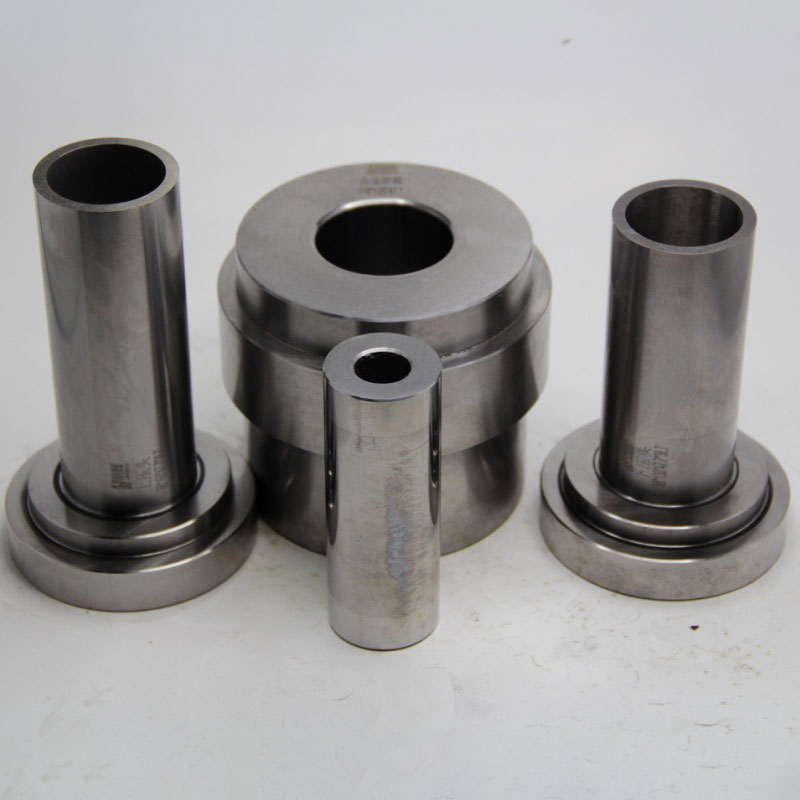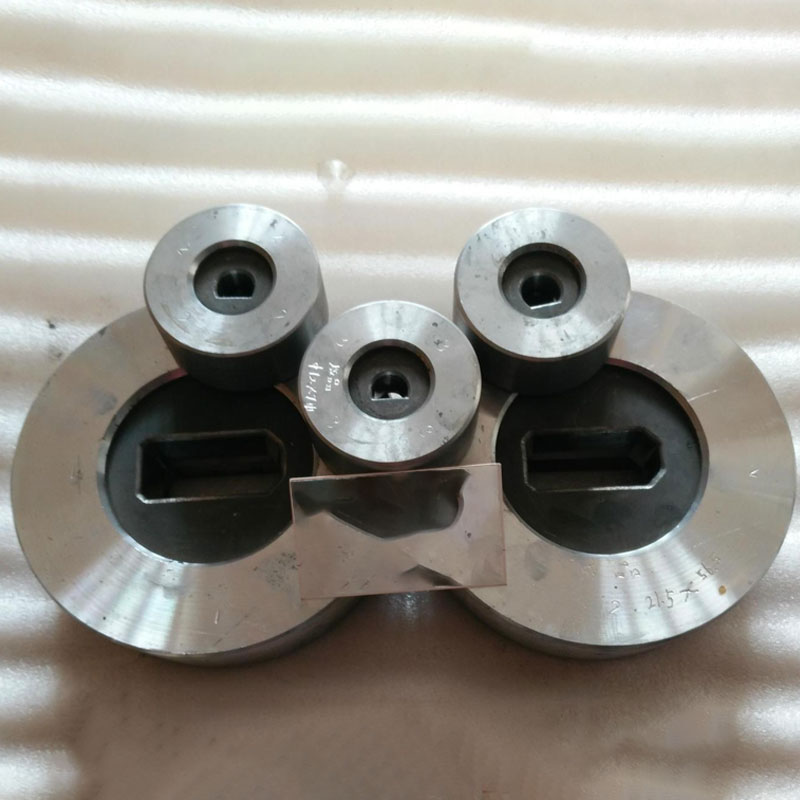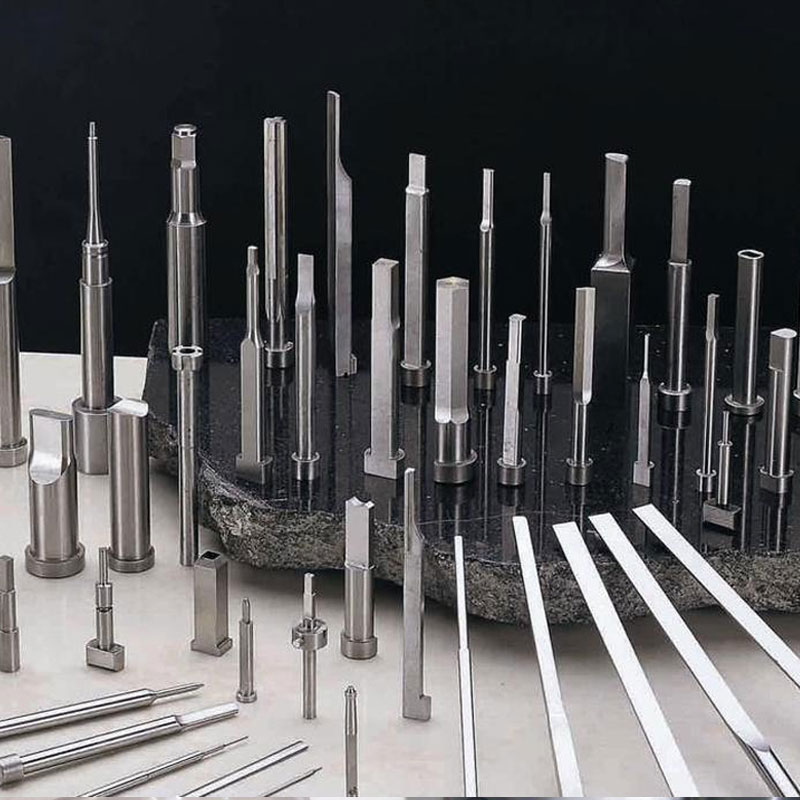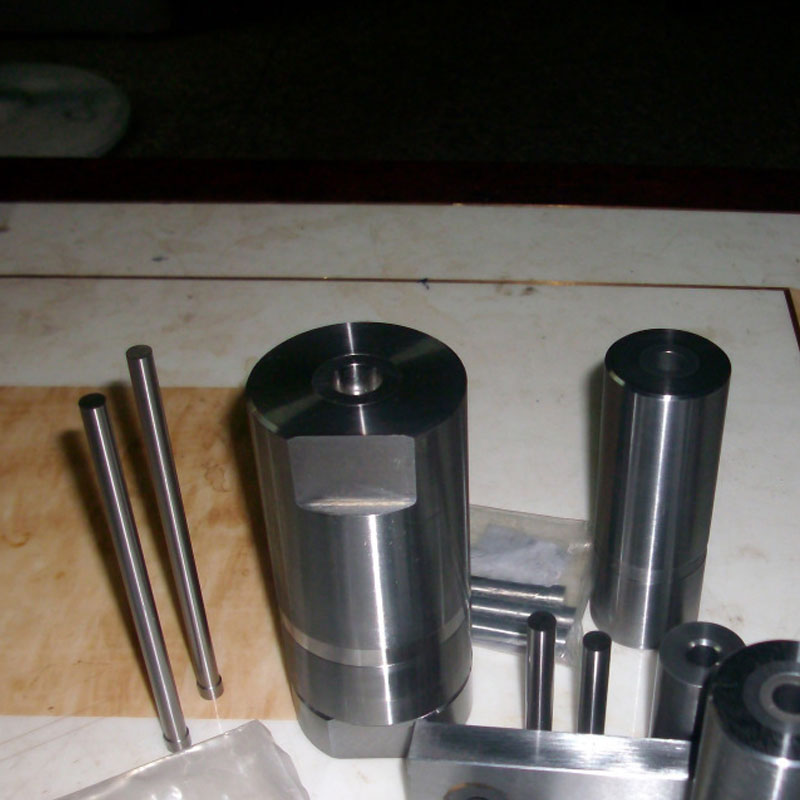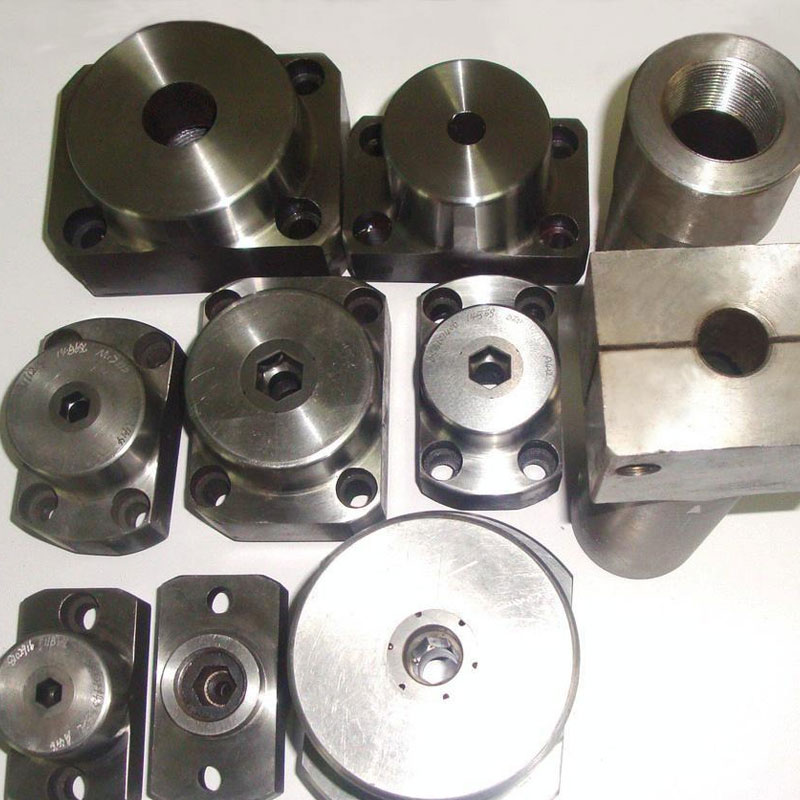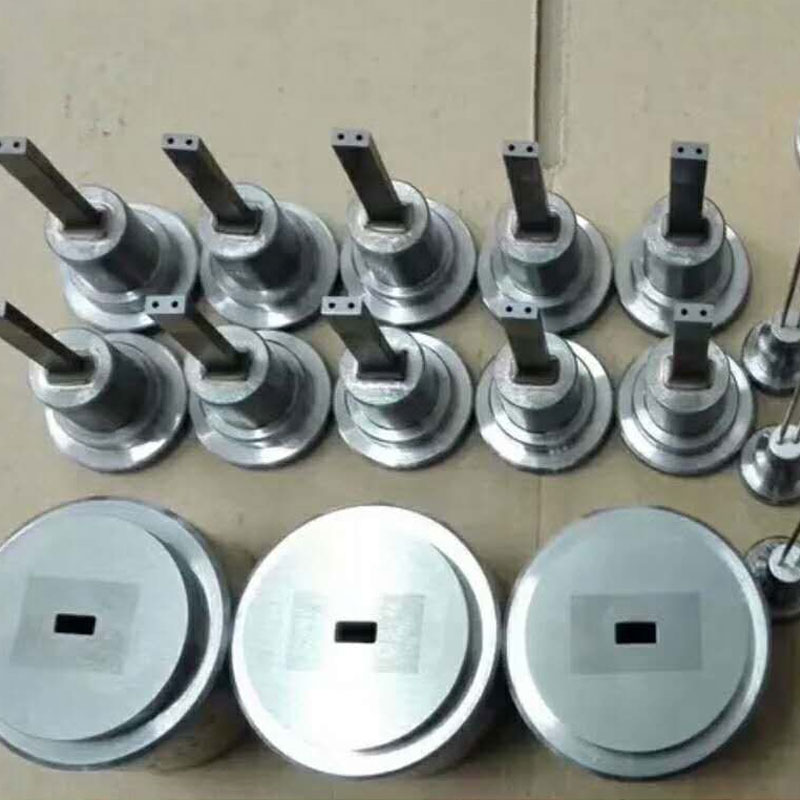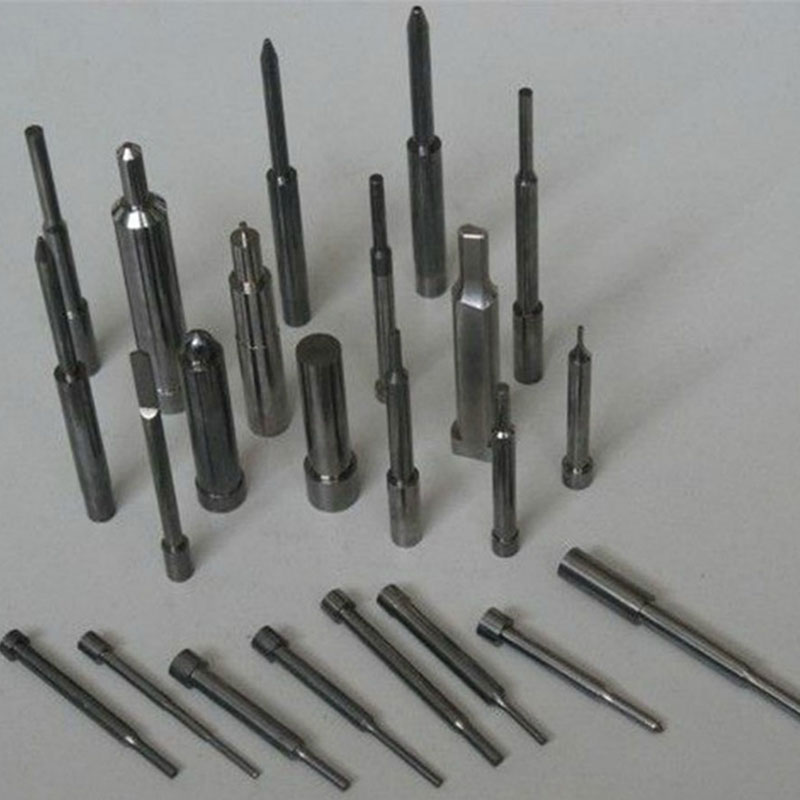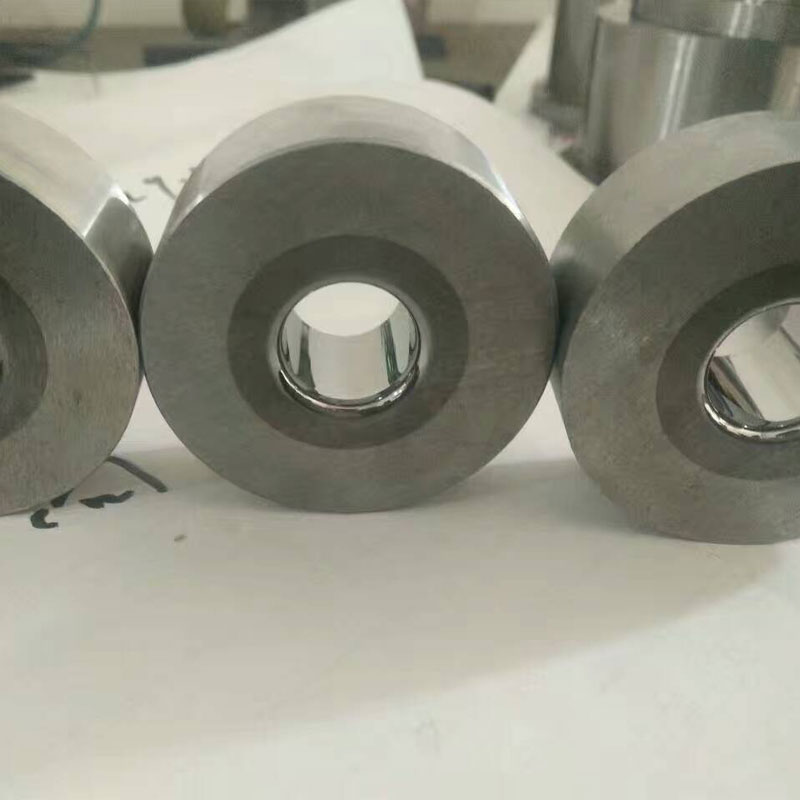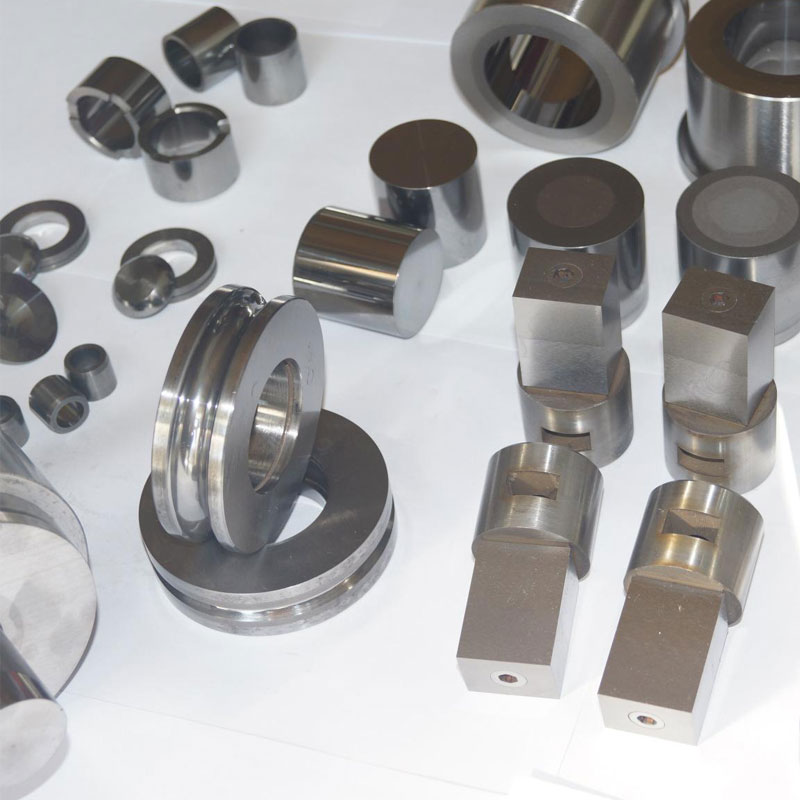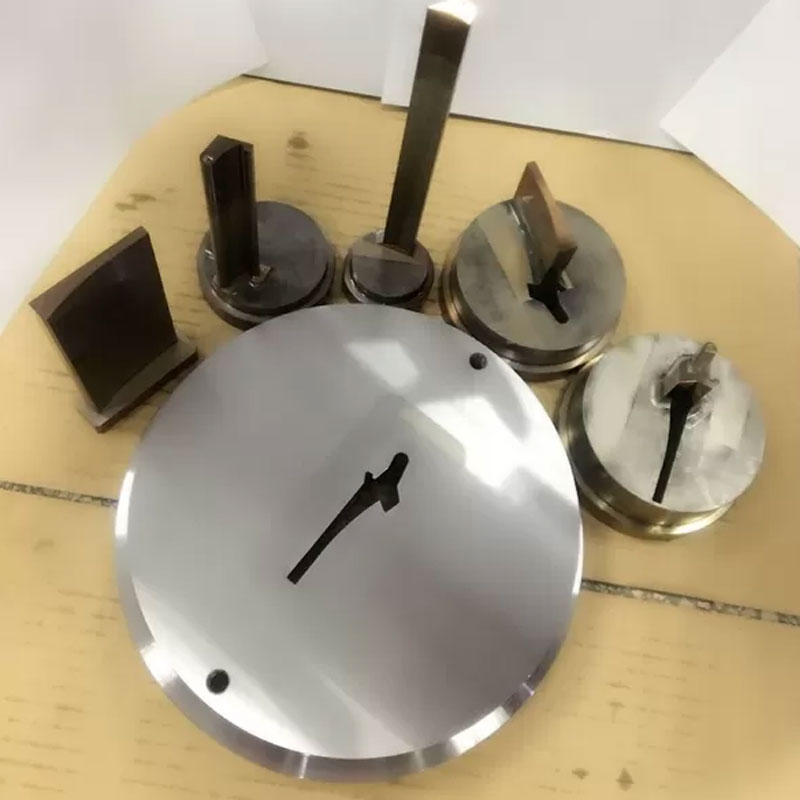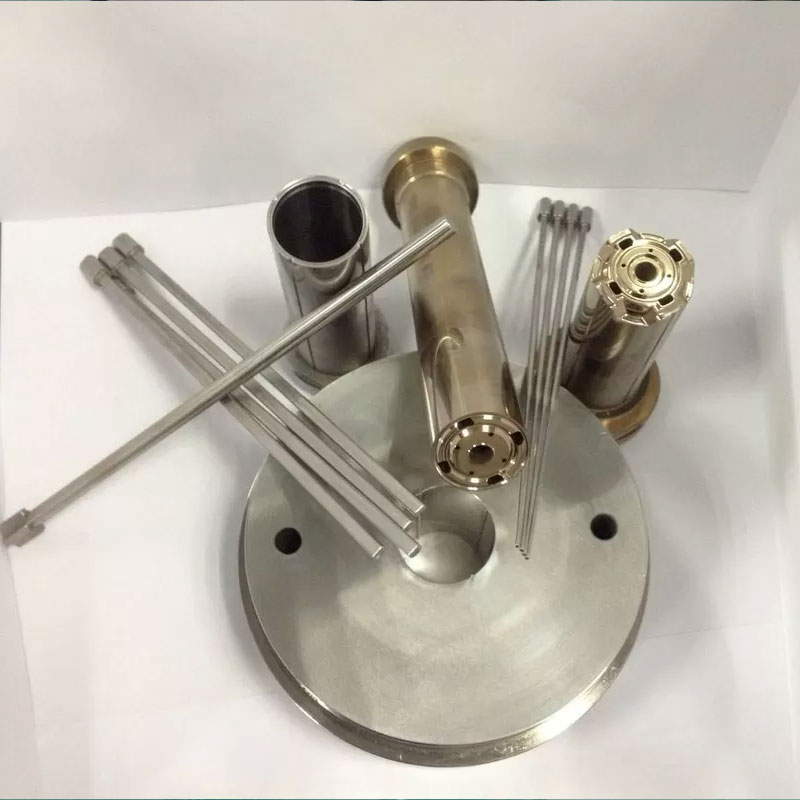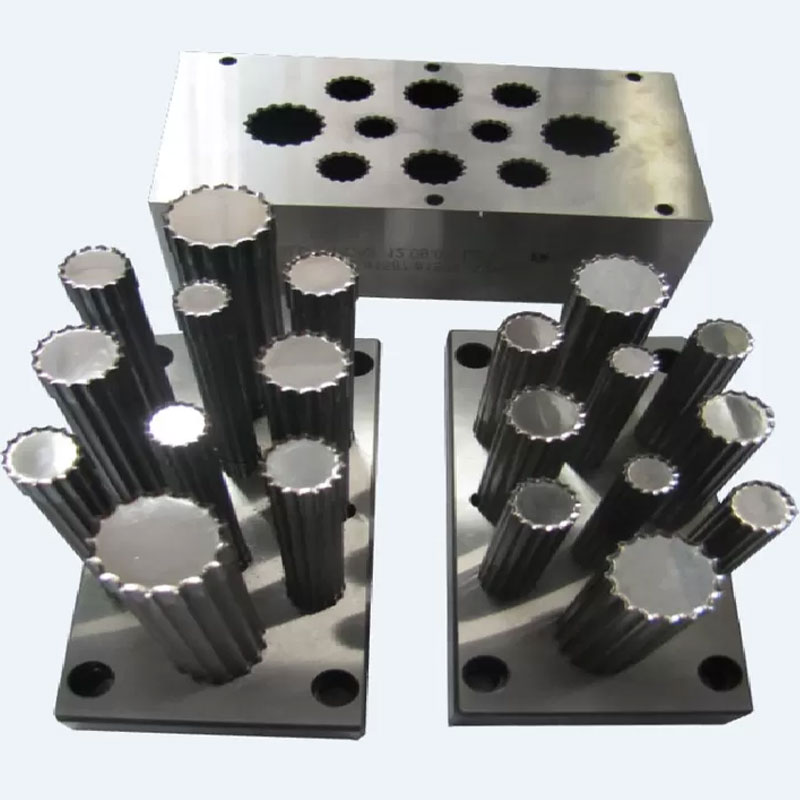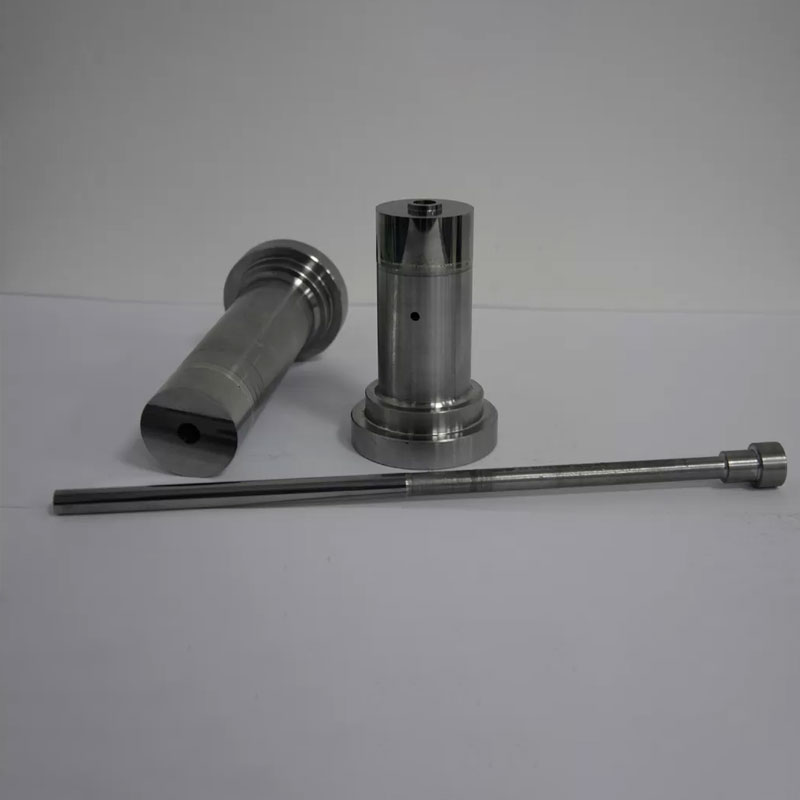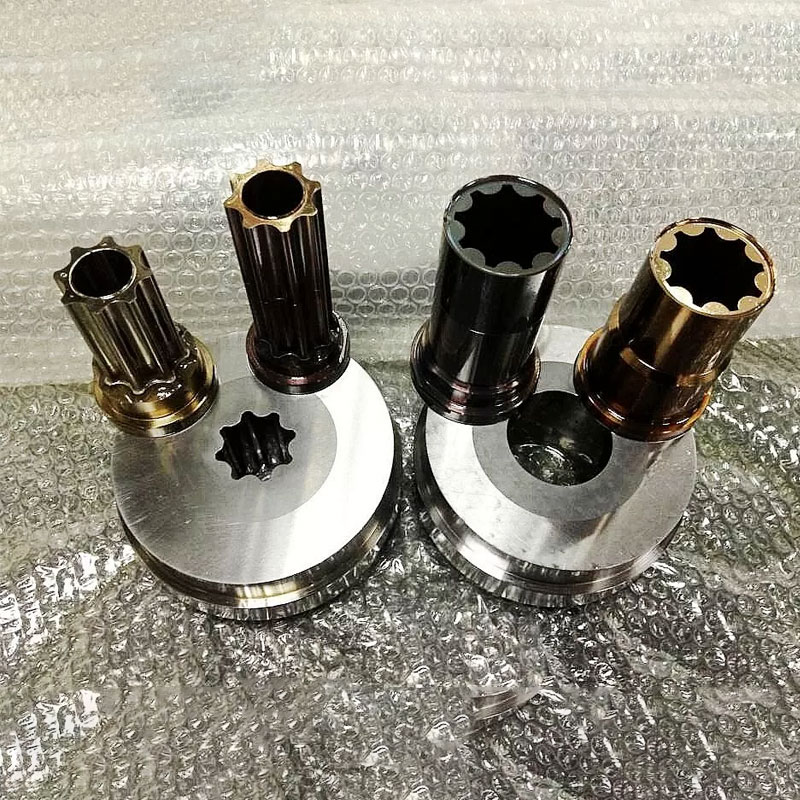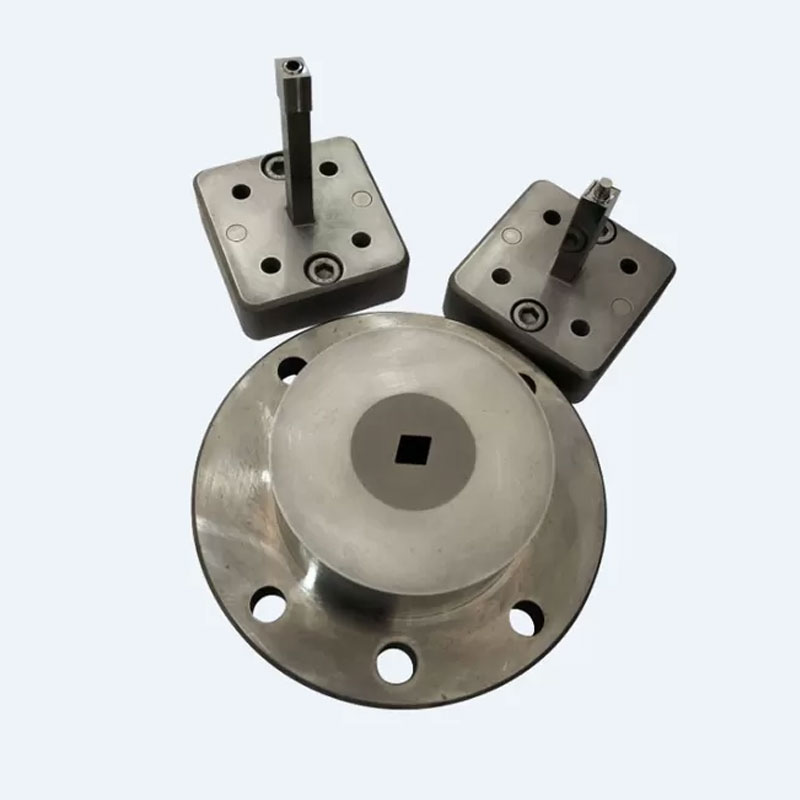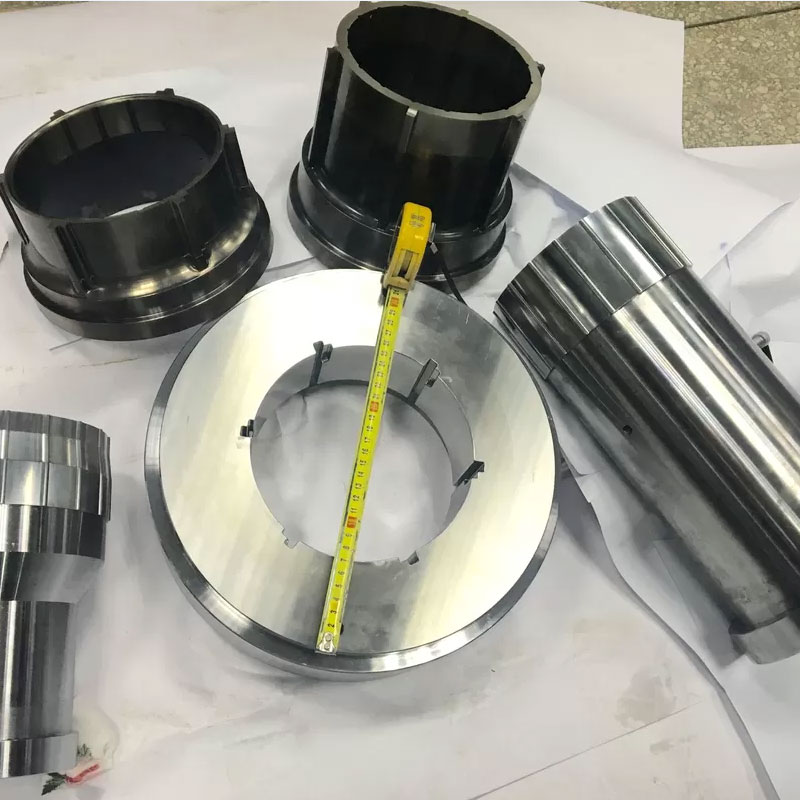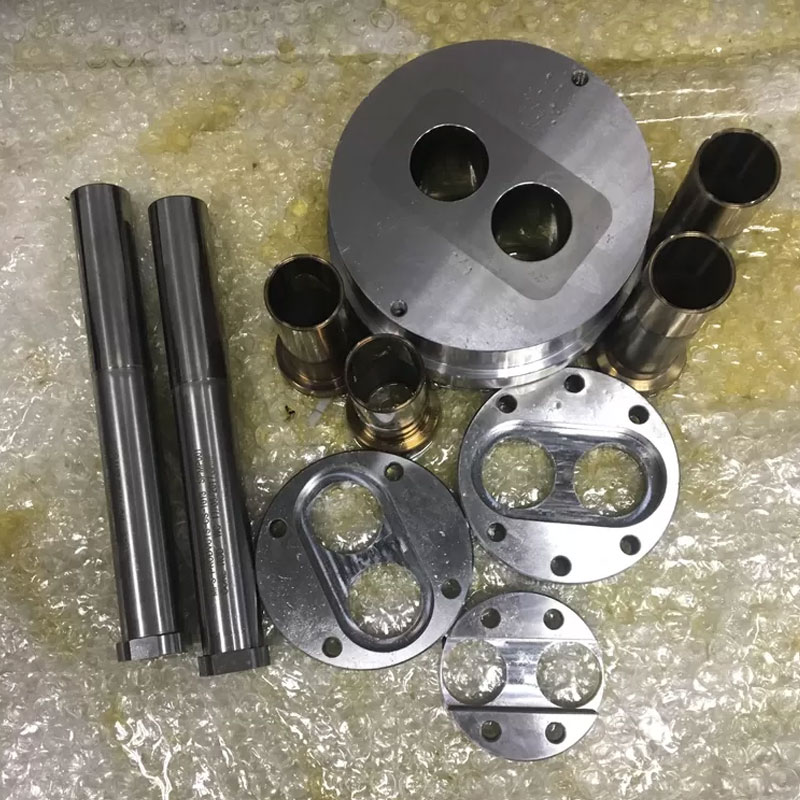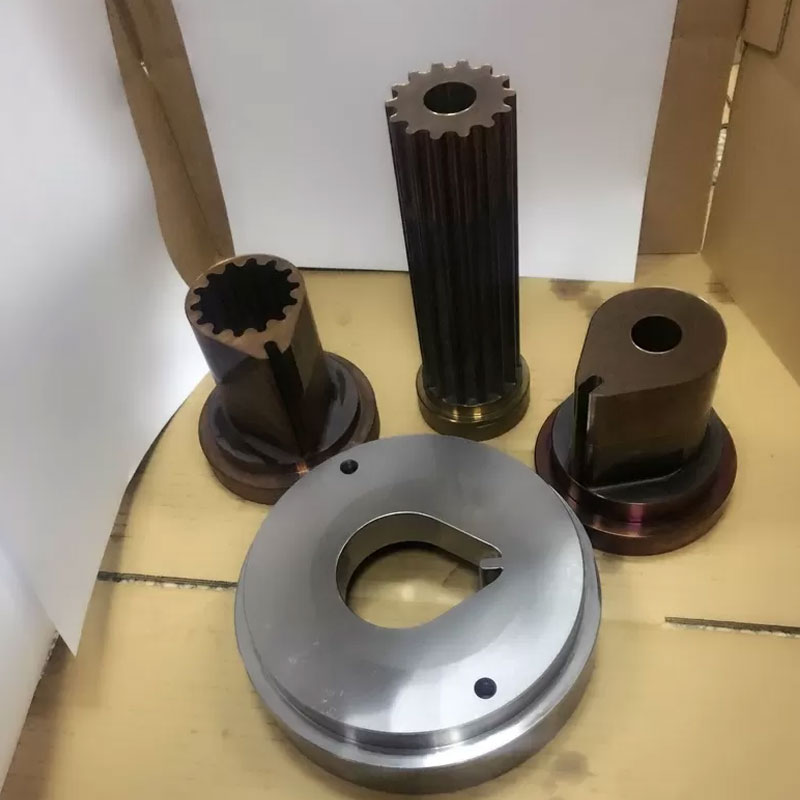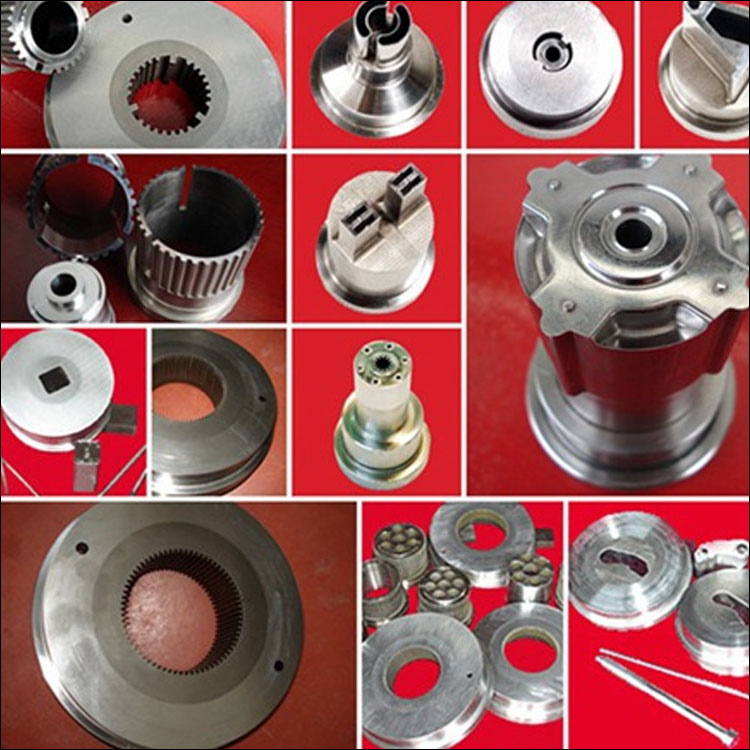 ---
PTJ Provide Project For Tungsten Mold
| | | |
| --- | --- | --- |
| Service | Project | Parameter |
| Precision Connector Molds | Dimensional Accuracy | Up to 0.001mm |
| CNC Machining | Smoothness | Highest possible mirror |
| Powder Metallurgy Mold | Concentricity | Up to 0.003mm |
| Stamping Mould | Parallelism | Up to 0.002mm |
| Ceramic Molds | The inner hole tolerance | The minimum 0.005mm |
| Electronic Mould | Straight flute | The narrowest 0.1x100mm |
| Cold Forming Mold | The thickness of the size | Minimum to 0.02mm |
| Titanium Powder Metallurgy | The screw thread | Minimum internal thread M2 |
| Aluminium Powder Metallurgy | Cylindricity | Up to 0.004mm |
| Iron Powder Metallurgy | The linear tolerance | Up to 0.001mm |
| Copper Powder Metallurgy | The smallest aperture | The minimum 0.07mm |
---
The Classification Of Tungsten Steel Dies
Founded in 2008, PTJ has operated for 13 years and has experiences in material application and tungsten poeder forming technology for 13 years and 8 months. The performance-price ratio of our products is superior to the mean level of the industry. Our products can create benefits for downstream manufacturers.
▶

Tungsten Steel Punch Mold |It is one of many tungsten steel dies, mainly used for stamping hardware accessories. Generally, tungsten copper materials with high strength and moderate hardness are made by electric machining and precision grinding to ensure the shaft For the finish of the inner surface of the sleeve, the tungsten steel die not only requires a certain degree of hardness, but also requires good strength and toughness, good impact resistance, reasonable design, and precise dimensions. Especially the stamping work surface is required to be flat and smooth to achieve a mirror effect. To meet the requirements of stamping quality. Tungsten steel punching dies have been widely used in the processing of hardware machinery parts, medical, electronics, and light industrial machinery precision parts.

▶

Tungsten Stamping Die

|It is made of high-quality tungsten steel mold material, which is specially used for stamping and forming of plates, strips or pipes and profiles installed on the stamping machine, because its key components are made of high-quality tungsten steel materials. It is made with high strength and high hardness, and its service life is dozens of times that of die steel stamping dies. Now it is widely used in metal stamping processing, widely used in electronics, automobiles, motorcycles, machinery, household appliances, aviation, aerospace , Shipbuilding and other fields.

▶

Powder Pressed Tungsten Steel Mold

|Powder pressed tungsten steel mold, also known as metal powder pressing mold, powder metallurgy mold, is a pressing mold made of tungsten steel material through precision grinding, and it has high hardness (minimum 85. CHRA. Up to s2. CHRA), high strength, good wear resistance, good toughness, impact resistance, good electrical processing performance, full density, high internal cavity finish, wide application range, non-stick impact, greatly improving the product Its surface quality is 5-10 times longer than that of ordinary steel pressing molds. It is the most ideal tungsten steel mold suitable for the pressing of magnetic powder, ceramic powder, refractory metal powder, iron-copper-based powder, copper, iron-aluminum, zinc, stainless steel and other metal powder materials.
---
View more

manufacturing powder metallurgy mold

on our

Gallery Pag

e
We are proud to serve as our customer's single point of contact throughout their manufacturing process.
PTJ Shop is ISO9001:2015 CERTIFIED,Welcome to send your inquiry or custom designs of powder metallurgy mold to be made, we'll send you a free quote within 24 hours in working days and work out a schedule for recording the progress. For more information or requests of your powder metallurgy mold,please send email to :sales@pintejin.com.give us a try,we are ready to quote your program today
---
| | | | |
| --- | --- | --- | --- |
| | | | |
| EDM Machining | General lathe processing | Grinding and polishing | Grinding Machine |
| | | | |
| polishing | Precision Grinding | Professional microscope | Slow wire machining |